Denver fitness chain Endorphin is revving up the intensity.
Its newest location, a yoga and barre studio in a 1,600-square-foot space at 2700 S. Broadway, opened this week. And a high country outpost is on the way.
The Broadway space was previously home to Endorphin's high-intensity interval training and cycling studio for four years. That studio moved two weeks ago into a bigger, 2,700-square-foot studio across the street at 2738 S. Broadway.
"It's a bigger facility and more conducive to bigger classes," owner Chris Lindley said. "We always originally envisioned that space upstairs as a beautiful yoga and barre studio."
And on Nov. 15, Endorphin will make its first trek into the high country, opening a cycling and open-gym studio in Eagle at 717 Sylvan Lake Road. The 5,000-square-foot facility will provide barre, yoga, cycling and other fitness classes and equipment.
The studio previously hosted Eagle Ranch Fitness Club, which gives members 24-hour access to the gym and its equipment.
"We've been able to find a facility looking for a change in management and we were able to provide that," Lindley said.
The Eagle studio brings the 3-year-old business up to 11 locations.
"We've always wanted to have a facility in the mountains and by great luck I was able to move up here with my family earlier (this summer)," said Lindley, now Eagle County's public health director.
With its first mountain outpost, Lindley said, more high-altitude studios are possible for the local fitness chain.
"It could happen, but we are not actively looking."
Meanwhile in Wash Park, Endorphin opened a yoga studio last month at Alchemy Creative Workspace, where the coworking space's tenants – and other neighborhood residents – can take classes. The firm also is leasing space from Alchemy for manager meetings and administrative work. The Wash Park launch followed its Eastbridge cycling studio late this summer.
Lindley launched Endorphin in 2014 after rebranding from Qi Functional Training Centers. The fitness chain will have more than 2,000 members and 140 employees after Eagle's location opens.
An unlimited monthly membership costs $170, which gives customers access to any Endorphin gym in the area.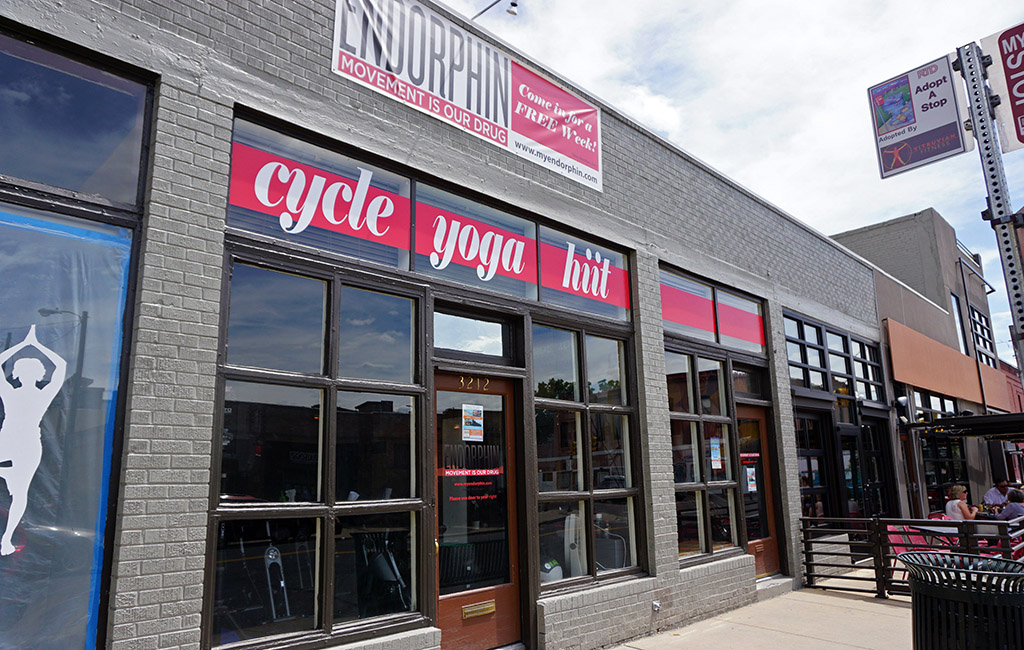 21672