One of Colorado's biggest companies is finishing a deal to move into a new office building in the Denver Tech Center.
Western Union is close to announcing a move to One Belleview Station, a 318,000-square-foot office tower in the DTC, according to sources familiar with the deal. And the money transfer giant quietly has put up its Englewood headquarters for sale.
At One Belleview Station, Western Union would occupy a newly built, 16-story tower at the intersection of Interstates 25 and 225. Developed by Prime West, the spec office property was completed at the end of last year.
Western Union is looking to take 250,000 square feet.
One Belleview Station already has signed North Dakota-based accounting firm Eide Bailly as its first tenant, with 30,000 square feet on the seventh floor. W. Ryan Stout and Nathan J. Bradley with Cushman Wakefield are the property's listing brokers.
Western Union's $837 million in net income in 2015 made it the fourth-largest public company in the state by that measure, according to rankings from the Denver Business Journal. It had 10,000 employees that year – more than household names like Crocs and Vail Resorts combined. Its $5.5 billion in 2015 sales dwarfed Chipotle by nearly $1 billion.
Western Union was founded in the 19th century as a telegram company, but with the rise of the telephone, its primary business became money transfers. It merged with First Data Corp., a fellow payment company, in 1995.
First Data bought the land in the Meridian Office Park that would become Western Union's present home base in Colorado. According to Douglas County property records, First Data purchased at least 65 acres for $10.4 million in the first half of the 2000s. When it spun off Western Union as a public entity in 2006, the office park became the newly independent company's headquarters.
Now, as Western Union sets its sights on One Belleview Station, the NYSE-listed company (NYSE: WU) is looking to divest those two pieces of corporate property in Douglas County.
Western Union owns office buildings at 12500 and 12510 E. Belford Ave. Both properties – comprising 192,000 and 198,000 square feet, respectively – are expected to become available in the fourth quarter 2018, according to a CoStar listing that went live Aug. 23.
Both buildings are being listed for lease or sale by Alec Wynne and Richard Egitto with Avison Young.
A Western Union representative said the company had not finalized any office deals and declined comment. Avison Young and Cushman Wakefield brokers also declined comment, citing confidentiality agreements. Prime West did not return a message seeking comment.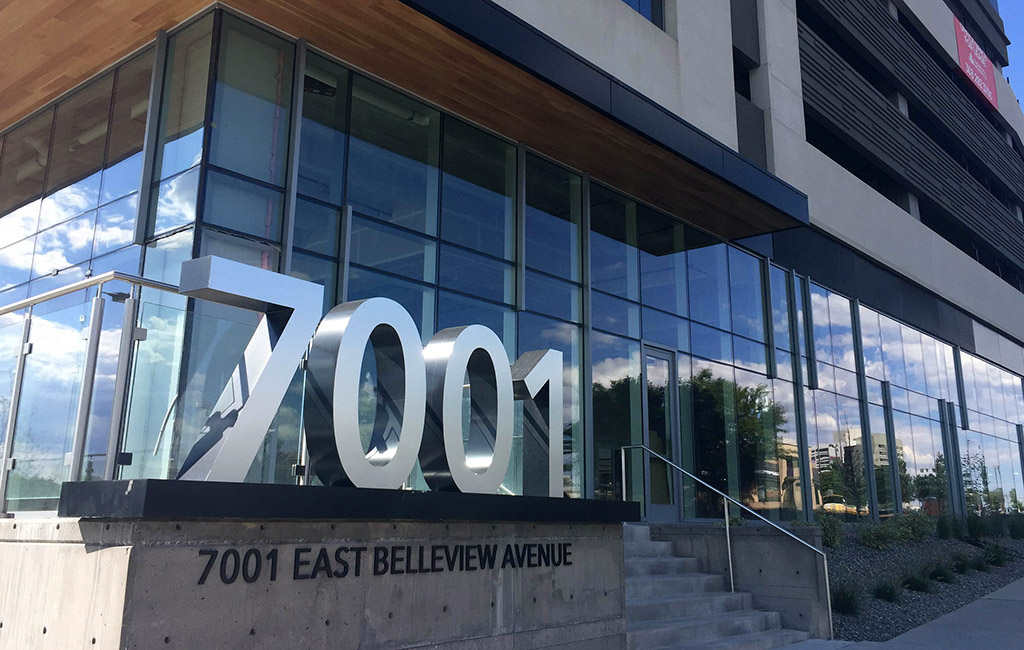 19666