The clock is ticking for one of Denver's oldest golf courses.
The Park Hill Golf Club, an 18-hole public course founded in 1931 near Colorado Boulevard and I-70, likely will be developed into something other than a golf course after 2018.
The course is owned by the George W. Clayton Trust, which has a 20-year lease with Texas golf course operator Arcis for $700,000 a year. That deal expires at the end of 2018, said Charlotte Brantley, who manages the trust through her role as CEO of the Denver nonprofit Clayton Early Learning. Brantley said that it was "highly unlikely" that Arcis would renew, given its annual losses of about $200,000 running the golf course.
"They don't make enough to cover the cost of the lease," she said.
The golf course was built on pastureland owned by turn-of-the-century philanthropist George W. Clayton. And she said that her nonprofit needs closer to $1 million a year from the property to fund its mission to educate kids, especially as federal funding sources wither.
Brantley said developers come knocking on her door every few weeks, but the land is not for sale – not yet, at least. She said in March, the nonprofit started meeting with the community to see what residents might want to see on the green space. Some said it should remain a golf course.
But Brantley said she doesn't think Arcis or another golf course operator would want to take over the land. And she said Clayton has no interest in running a golf course.
"We're not in the business of golf; we're in the business of educating children," she said.
It's hard to make money in golf. She said that part of the course, such as the irrigation system, needs to be updated, which could cost an operator millions. And the sport is losing popularity.
Clayton had the land appraised, but Brantley would not say what the 155 acres might fetch.
For a rough comparison, though: The 152-acre former Green Gables Country Club in Lakewood sold for $15.2 million in 2011. At the other extreme, developers paid $140 million for the 60-acre Elitch Gardens amusement park downtown in 2015.
Unique Properties land brokers Richard Bowler and Bob Busey said the value of the land will depend on the buyer's redevelopment plans. With a low density of development, such as 300 single-family homes, they estimate the land would trade for $18 million to $20 million.
Bruce O'Donnell, owner of Starboard Realty Group, LLC, is consulting with Clayton on the real estate. Hel said that one corner of the parcel has drainage issues where stormwater collects. O'Donnell said that can impact the marketability and value of the land. The issue could be solved with a concrete vault that would be fenced off from the public, or an accessible green space.
As a trust, the nonprofit is restricted to using the land in a way that will benefit its mission of providing early learning to Colorado kids. The nonprofit owns a 20-acre campus at 3801 M.L.K. Jr. Blvd., a few blocks away from the golf course. Clayton has surveyed area residents and met with leaders of the Park Hill neighborhood.
"Our goal really is to move his process along pretty quickly," she said. "We're on a pretty fast track."
Part of the desire for a speedy transition is financial. Clayton recently announced the closure of its Green Valley Ranch location. Brantley said there was a gap in covering costs when the preschool first opened in 2013, but that Clayton officials hoped the organization would receive more funding. That didn't happen.
A lack of funds also has forced Clayton to contract programming. Brantley said the program had to turn away 30 students.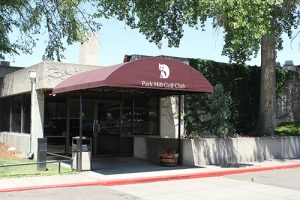 In FY 2016, Clayton lost more than $500,000 despite bringing in $13.8 million in revenue. The year prior, Clayton fell behind by $150,000 after bringing in $12.3 million in revenue.

Brantley said some neighbors have suggested that the fairways be turned into parkland. But she said Clayton would be unable to get the full value of the land in order to help the nonprofit with the funds it desperately needs. While the organization is not opposed to using some of the 155-acre parcel for a public park, Brantley said that Clayton could not use the whole thing for that purpose.

"We are very sincere about balancing the needs of the community and our need for income and fulfilling the needs of Mr. Clayton's trust," she said. "We clearly recognize that the community desires to have some sort of open parkland. But alone … it would not generate the revenue that we need."

18535