Natural Grocers on Platte Street will ring up its last shopper on July 24.
The LoHi grocery market has posted signs at 15th and Platte streets announcing that it will clear the aisles the last week of this month. Developer and owner Goff Capital Partners is preparing to start demolition in mid-August and build a five-story, $60 million office and retail development on the property called Platte Fifteen.
Employees at the Lakewood-based grocery chain will continue working July 27 at the store's new location on Brighton Boulevard in RiNo.
Goff plans to start demolition on the corner retail strip the week of August 14, said Steve Eaton, who is managing the Platte Fifteen redevelopment.
When completed, Platte Fifteen will comprise 133,000 square feet of office space and 14,000 square feet of retail on the first floor.
Eaton said the company would apply for permits in mid-July, fence off the property as Natural Grocers leaves, and begin excavation the third week of August. The project's general contractor is Adolfson & Peterson.
Eaton said Platte Fifteen has been fielding interest from potential tenants, but has not yet signed any leases. Legend Retail Group is marketing the retail space and Newmark Knight Frank is marketing the office space.
Meanwhile, Natural Grocers is stocking the shelves at a new ground-up development at 3757 N. Brighton Blvd.
That spot is owned by serial Natural Grocers developer Equity Ventures Commercial Development, which bought the land for $3.75 million in 2015. EVCD's other Natural Grocers locations around town include Berkeley, Wash Park West and Glendale.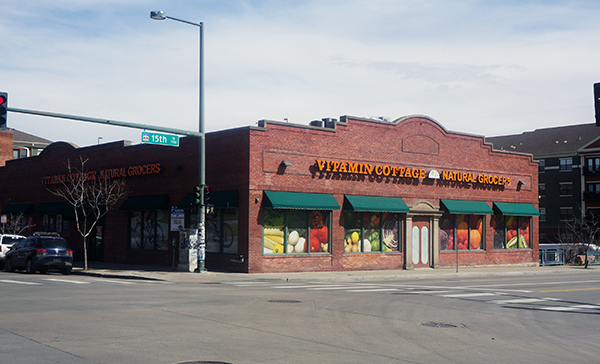 18251