After closing a Five Points services center helping homeless youth in Denver, a local shelter is looking to raise $150,000 to re-open.
Urban Peak closed its Denver drop-in center at 2100 Stout St. in April. The center was serving between 70 and 90 homeless youth daily, offering laundry services, breakfast, showers and basic medical care.
The nonprofit, which had a $5 million budget in 2015,  lost a grant from the Department of Health and Human Services, interim CEO Malinda Anderson said.
Anderson said Urban Peak couldn't keep the staff necessary to keep the building open.
"We just didn't have the manpower to stay at a safe level," Anderson said. "There's a lot more homeless youth than people imagine."
The Stout Street location had been working with young adults since the late '90s, when it was The Spot Youth Center. Urban Peak merged with The Spot and bought the building in 2005, and expanded the programming.
The $150,000 fundraising campaign will go toward salaries for two new case managers. The nonprofit recently launched a mail and email campaign. Anderson said Urban Peak also has been working with city officials to find more funds.
While Urban Peak's drop-in services are closed, the nonprofit is still running a 40-bed shelter at 1630 S. Acoma St., as well as services to get homeless young adults into employment and housing.
"It's just one piece of our program, but it's a key piece because it's a gateway for youth to create a trusting relationship with an adult," Anderson said.
The program works with the Denver Police Department, which Anderson said has seen an increase in gang activity and drug use.
"These adults prey on youths. (They) are resistant to go to adult shelters for services because of that," she said.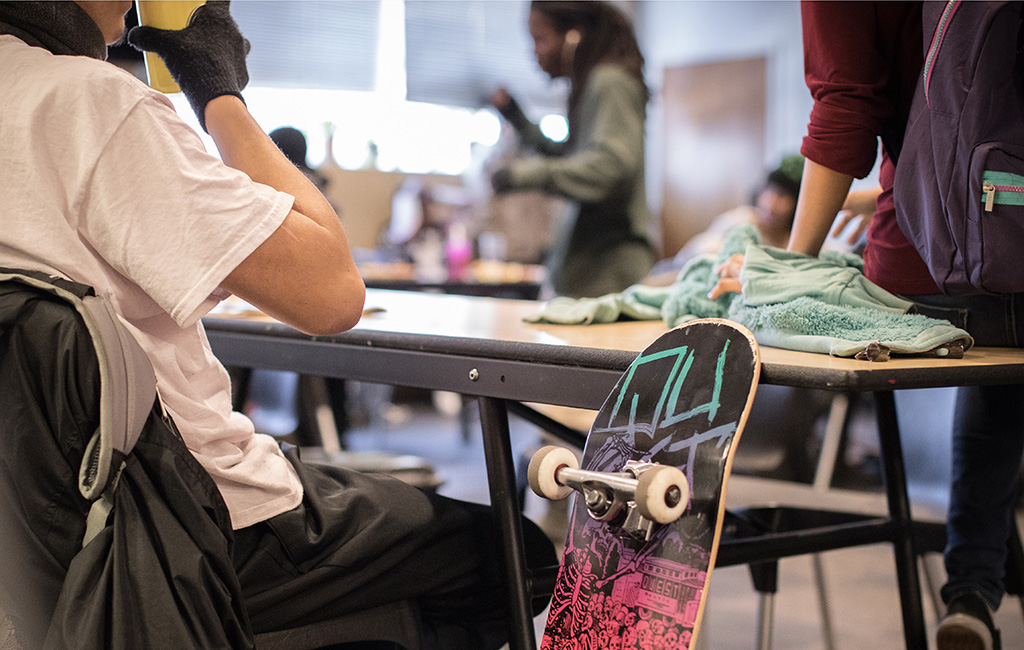 18084