When Bill Ward tosses his customers the keys to an Airstream trailer, he usually can bet they're itching to get on the open road.
But Ward, 43, thinks the aluminum campers beckon the city-bound, too. The founder of Denver-based Airstream rental company LivMobil this week bought a 12,000-square-foot parcel in RiNo where he plans to park seven vintage trailers and seven shipping containers as part of a mixed-use office development.
Ward and two equity partners, Kimberly Jamerson and Trevor Pettenude, bought the spot near the corner of 34th and Larimer streets for $1.3 million. The partners have a bank loan from Collegiate Peaks, he said.
"It's just one of the hottest areas in RiNo right now," Ward said. "We wanted to be close enough to downtown, but not in the dead center of downtown."
The group is preparing its first phase of the project. Over six to eight months, Ward said they will renovate a 2,400-square-foot warehouse to be a common area/conference room for office users, and install storage for Ward's LivMobil and Jamerson's interior design firm, K Studios Design.
Ward and his partners will start paving the way for office tenants by customizing trailers – 6½ feet tall and 200 to 350 square feet – and high-cube shipping containers – 3,200 square feet with 9½-foot ceilings.
The second stage of construction is planned for fall 2018: stacking shipping containers three levels high, space enough to house up to 70 people. Phase two also would tack on 2,500 square feet of retail space fronting Larimer Street for a café, bar or showroom.
"We'll get a lot of foot traffic going by our space," Ward said, "and it's only going to get more so."
Ward is budgeting $1.6 million in building expenses, including solar panels, recycled shipping containers and trailers.
The three have hired Matt Davis of Davis Urban Architecture to design the layout at 3354 Larimer St. Jamerson's K Studios will design the interiors. LivMobil will renovate the trailers, but hire out renovations for the shipping containers.
Ward said office lease rates aren't yet firmed up, but he's targeting a starting point of $250 per month for a desk or a cubicle, and starting at $550 for a private space.
It's a lower price point compared to renting one of Ward's Airstreams from LivMobil to take work on the road. A vintage trailer reservation in the offseason starts at $2,400 a month.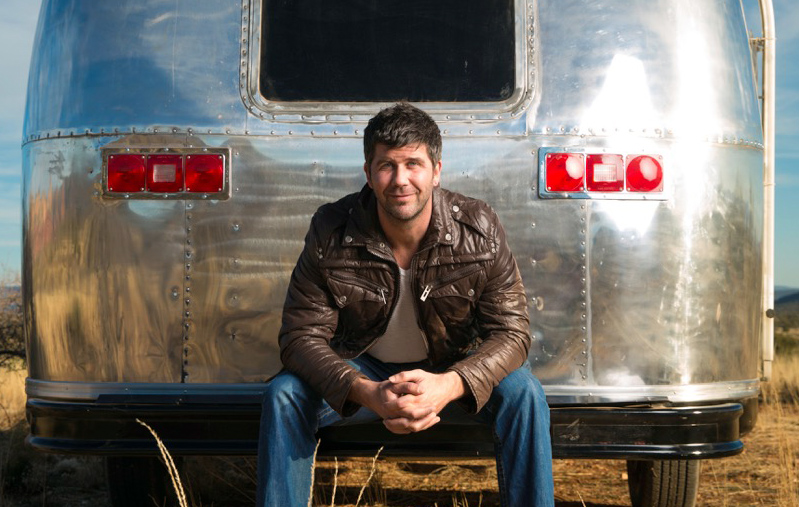 16771