For the sequel, a RiNo coworking operator is filling out the cast of tenants with familiar faces. The first three tenants at Industry RiNo Station are all veterans of the mothership on Brighton Boulevard.
Industry announced this week that Velocity Global, Cloud Elements and Feldmann Nagel are moving into larger spaces at the under-construction Industry RiNo Station at 3858 Walnut St. The three companies will lease a total of 30,000 of the 110,000 leasable square feet when it opens in November.
Velocity a company that helps businesses expand into international markets, Cloud Elements is a software company and Feldmann Nagel is a Denver-based law firm.
Brady Welsh, director of leasing and development, said all three tenants started out with much smaller blocks of space and grew steadily.
"That's where our value proposition has been – as we're able to grow, our tenants are growing as well," Welsh said.
He said Velocity started at 200 square feet, bumped up to 800, and eventually to the 2,200 square feet it occupies now. Before the firm moves to RiNo station, Welsh said, Velocity will add 1,000 square feet of office space this summer. The firm will lease 19,000 square feet in Industry RiNo Station.
Could Elements and Feldmann Nagel also will move to larger spaces. Cloud Elements started at 1,500 square feet before jumping up to 2,500. Welsh said the company is in three different suites in the Brighton building. Its space at RiNo will be 6,000 square feet.
Felmann Nagel will jump from 1,600 square feet to 2,100 square feet on the second floor of the building.
Of Industry RiNo Station's 152,000 square feet, about 110,000 is leasable for office space. The remaining area is dedicated to shared spaces such as a café, conference rooms and a stadium area for large meetings. Welsh said 2,500 square feet of restaurant space in the northwest corner is available.
Industry first opened at the Brighton building in 2014. In January 2015, the owners sold part of the project to New York-based Clarion Partners. 
In 2014, Industry began looking into opening a medial office development at 38th and Walnut streets called Stride. It abandoned the idea in August 2015, and instead decided to create a building modeled off its original offices. A month later, Industry was looking to secure building permits on the $56 million project.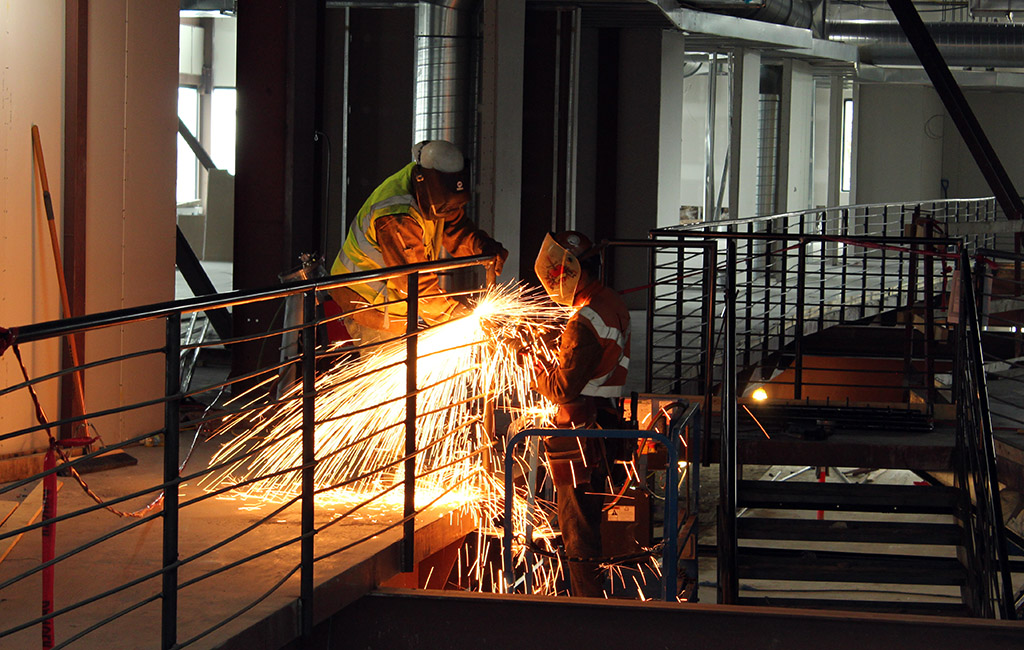 16740