Germany-based Haibike may be taking over a former motorcycle company's office in Denver at 2422 S. Trenton Way, but these bikes are about the furthest thing from being a motorcycle.
Haibike celebrated the grand opening of its U.S. outpost in Denver last night, with Park Burger catering, Infinite Monkey wine and Comrade Brewing beer. The company relocated its U.S. headquarters to Colorado from California, BusinessDen previously reported. 
Despite misconceptions that e-bikes are loud and have a throttle, Haibike bikes use a pedal-assist feature that allows cyclists to ride faster and longer. 
Haibikes range in price from about $3,000 to $16,000.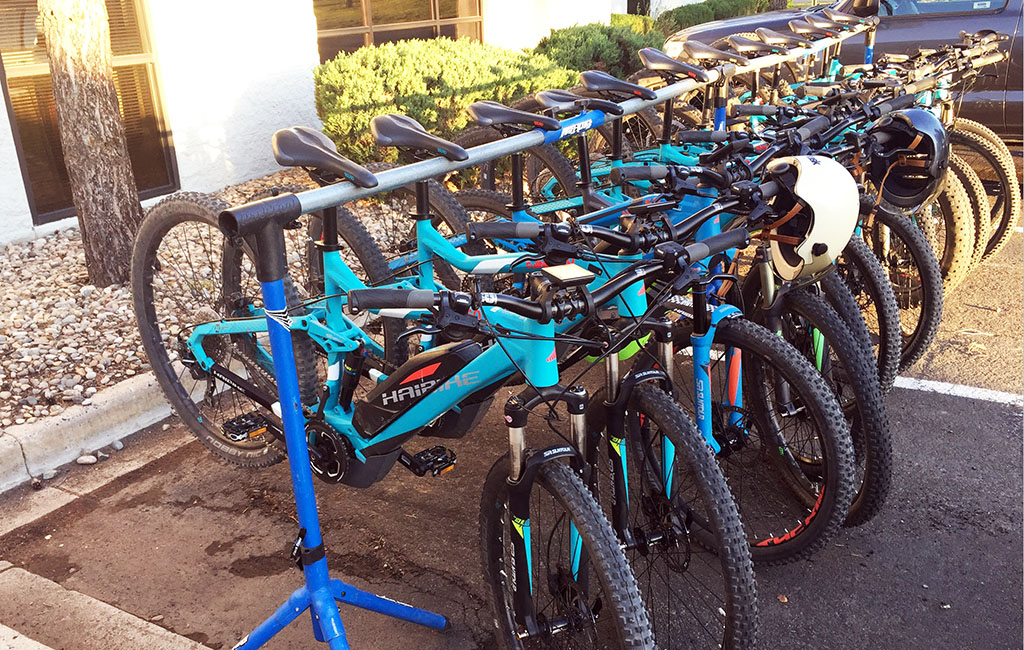 16608