RiNo, open wide and say "ahhh."
Dentist Bryant Franz plans to open RiNo Dental in a new development under construction near 33rd and Larimer streets before the end of this year.
"The neighborhood definitely is getting built up," Franz said. "But you're lacking services that people need on a daily basis, like a doctor."
In a neighborhood known for hip infill projects, there's no place to fill in a cavity.
RiNo Dental will be a tenant in one such development, a $5 million restaurant and office space on a slice of land nestled between 3254 Larimer St. and the Dio Mio restaurant.
Bryant is part of that project's development group, Oxpecker Partners, along with investors including Derek Lis, who manages multifamily housing and brokers residential and small commercial real estate deals.
Plans for the project call for three stories, with a southern-style restaurant called Julep on the first floor, Voca Public Relations on the second story and a co-working space.
The building is set to open in September, Franz said. RiNo Dental, which will start seeing patients before the end of 2017, will occupy 3,500 square feet, space enough for eight dental chairs. Franz plans to bring in specialists that work at other practices to do procedures in the RiNo office so that patients don't have to travel to multiple locations.
He has budgeted $600,000, including a loan from FirstBank and his own savings, to open the office. Franz said he and Lynn Thoms Architects want the layout of RiNo Dental "not to feel like a dental office," avoiding clichés like a stuffy waiting room and Muzak playing in the background.
Dentistry is Franz's second career. He holds an MBA from Loyola Marymount University and spent a decade working in finance. But after he helped his ex-wife to establish her own dentist practice, he went back to school at the University of Colorado to study dentistry. He's been a practicing dentist for a year.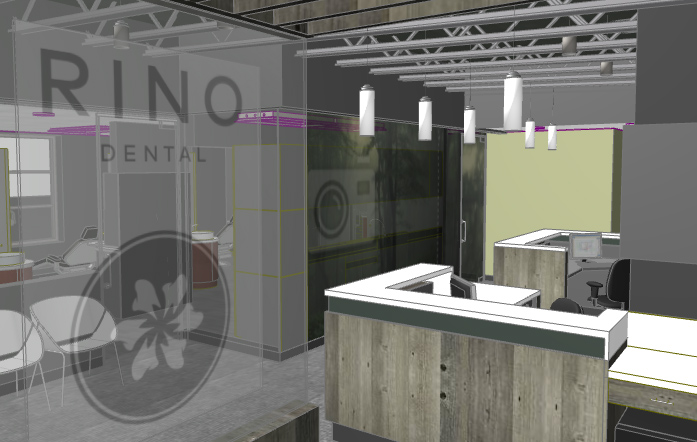 15660