A developer from Mississippi wants to bring a little Southern hospitality to tourists needing a room while in town for a Red Rocks show.
The Thrash Group is planning a new 123-room hotel they're calling Origin Red Rocks at 18485 W. Colfax Ave., a few miles north of the venerable concert venue.
Walker Thrash, who heads the company with his father Ike and brother Joe, said they had been keeping an eye on growth around Denver and sweeping the metro area for potential hotel sites.
"We noticed a dearth in the market for rooms around that venue and thought it would be a really neat concept," he said. "It will be the closest hotel to the venue, but then you're also at a gateway into the mountains, and have a great traffic count and visibility for the project."
The hotel, which will be the first bearing Thrash's Origin name, will be a full-service hotel with a restaurant and bar, an outdoor seating area and fire pits. Origin got a thumbs up from the Golden planning commission for its site plan earlier this month, and hopes to break ground in February.
If everything goes according to plan, Thrash wants to be open at Origin Red Rocks sometime in the spring for the 2018 concert season.
Origin Red Rocks will look to keep its rates at or below $200 per night, Thrash said, including a shuttle bus to the show and back. Thrash Group also is planning a 3,000-square-foot event space, and Walker Thrash hopes drawing events to the hotel itself will put the business over the top.
"It's fun to talk about the prospects of a sold-out venue night, having a hotel shuttle to and from the venue," he said. "But a big part of the success of this project for us will be if we can service the Denver West corporate business."
Tryba Architects is designing Origin Red Rocks, but Thrash has yet to finalize a deal with a general contractor. Bank of the Ozarks will provide financing.
Red Rocks is pretty far out of the way for the Southeast-based hotel developer, but Thrash said they're not finished developing in Denver. He said the company is negotiating on another local site for a second Origin hotel.
"Just for geographic reasons, we are looking to do two projects there, from a regional management perspective," Thrash said. "Our nearest office is in Atlanta, so it would be tough for us to have a one-off project."
Origin Red Rocks will be part of Gateway Village, a 20-acre development Northstar Commercial Partners is mapping out just off Interstate 70, near the Dinosaur Parking Lots in Golden. Avalanche Harley-Davidson is building a new dealership at Gateway Village.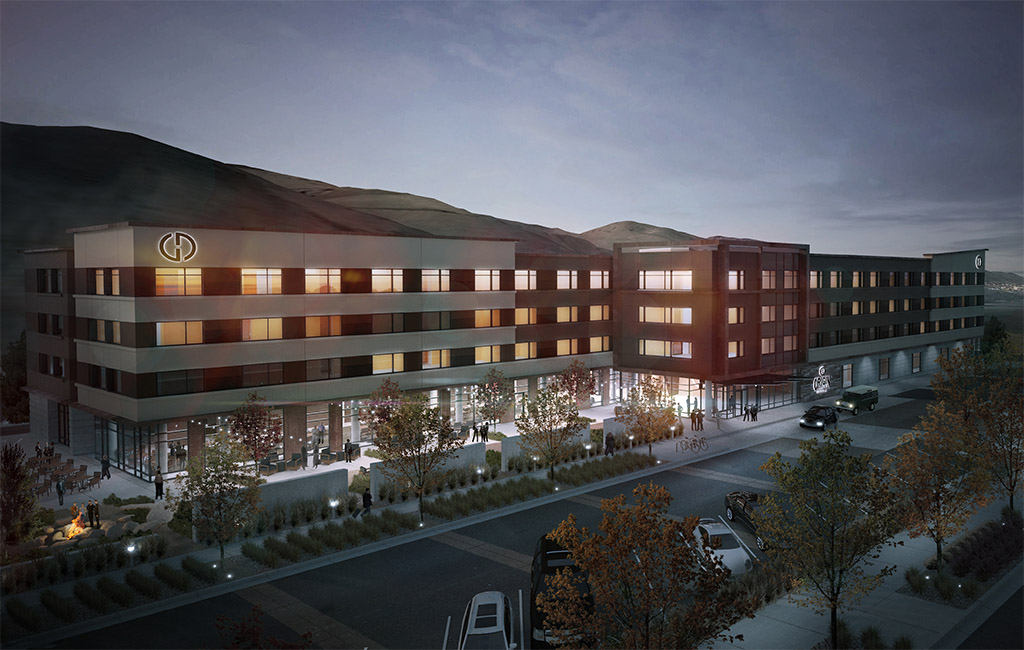 13307