Steve Datte isn't going anywhere.
Datte was a manager for the company that ran the Colorado Athletic Club and its soon-to-close downtown location at 16th and Welton.
But now he has plans to get a Tru Fit up and running within two months of Colorado Athletic Club closing in December.
Datte said he wants to appeal to office workers who don't want to pay for the standard $126 monthly memberships CAC offered.
"A lot of the white collar business is moving to Union Station. So this area will be backfilling with a lot of different industries, but not the oil and gas industries that were here," he said. "If you look at the price point for Tru Fit, it's going to be just what the doctor ordered for that group of people."
Tru Fit will move into the sixth through ninth floors at 1630 Welton St. Colorado Athletic Club is still open in that space, and has announced plans to close its Welton Street gym on December 15.
After taking possession of the space Jan. 1, Datte said Tru Fit will have $1.8 million in renovations to do before reopening in February. It will cost about $1.2 million to renovate and reconfigure the former Colorado Athletic Club, and Datte said the gym will have $600,000 in new workout equipment.
Tru Fit plans to revamp the locker rooms, put in a new lobby area, update the lighting, repaint the gym and add a walled-off, women-only workout space.
"It will be like an all-ladies health club," Datte said. "But it will be a sort of club within club."
Datte knows the space well: He worked as a regional manager for Colorado Athletic Club's parent company Wellbridge for almost three years.
Wellbridge never planned on leaving the Welton Street gym, Datte said, adding that he was surprised when he first heard it was closing.
"It wasn't a deal where Colorado Athletic Club wanted to close," he said. "It was just that lease negotiations didn't go their way, and Tru Fit ended up getting the space."
Tru Fit then lured Datte away from Wellbridge to run both of its downtown gyms. The other Tru Fit is over on Curtis Street in the same building as the Ritz-Carlton hotel. Datte will have a small ownership stake in both downtown gyms, he said.
Tru Fit has five locations in Colorado, with its downtown gym and spots in Cherry Creek, Broomfield, Lone Tree and Colorado Springs. The brand also has about six locations in Texas.
After closing the Welton Street gym, Colorado Athletic Club will still have two downtown locations. The company has another at the Tabor Center and a new location at 1601 Wewatta Street near Union Station.
Datte hopes that Tru Fit will stand out from the other clubs downtown by offering a newly renovated facility with membership dues of about $50 per month.
"I think the biggest thing is bang for your buck, that's my number one thing," he said. "You're going to get everything that clubs that do charge $126 would give you, for $49."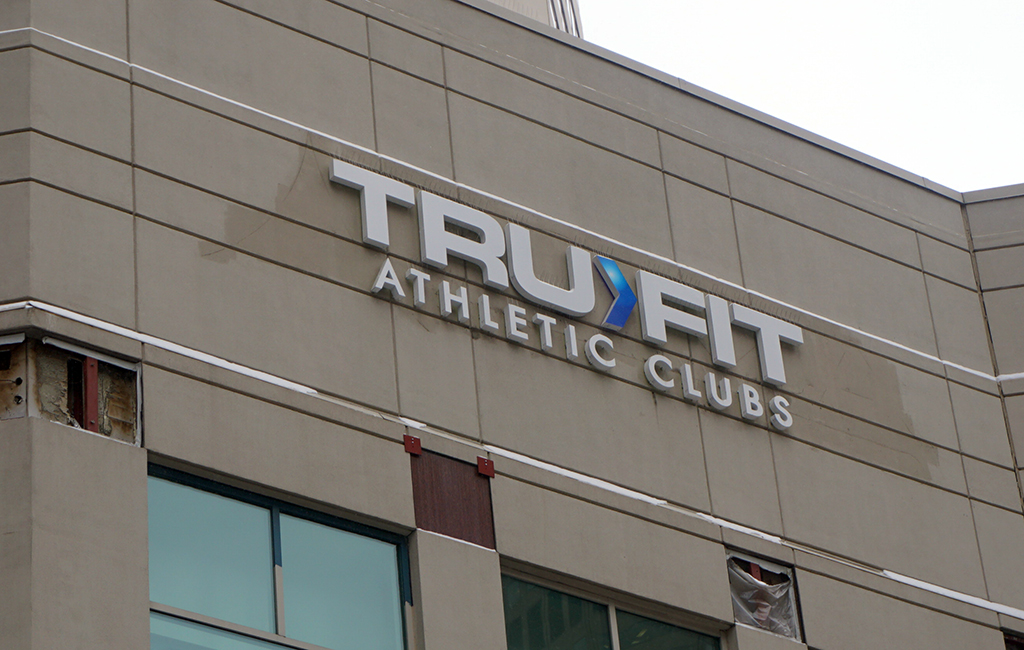 13059