September saw venture capital in Colorado startups spike to a nine-month high of $86.8 million.
BusinessDen's monthly roundup of Form D filings with the SEC shows that Denver startups raised $55.7 million, nearly $10 for every dollar invested in their Boulder counterparts. Startups statewide picked up more investment money last month than in any of the eight preceding months of 2016.
Denver software startups FullContact and GoSpotCheck led the charge, filing Form D offerings in September that amounted to $30 million for the latter and $16.5 million for the former.
Founded in 2010, contact management software startup FullContact attracted media attention in August when it announced a $25 million funding round and the acquisition of two companies.
GoSpotCheck, founded in 2011, raised $16.5 million as it adds new features to its software, which lets field reps upload data about retail displays and other conditions from a mobile device.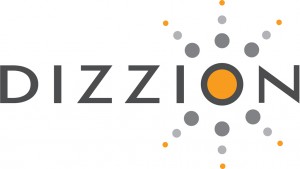 Also in the Denver tech startup scene, virtual desktop company Dizzion booted up with a $6.4 million raise as it plans to more than double its employees by the end of 2016. And Cloud Elements, which makes a tool to synch data entered in one brand of software to many others, has started to raise capital for its Series B.
In the Denver suburbs, a trio of medical startups disclosed receiving funds in September.
Westminster medical device startup Cerapedics raised $11 million. A tally of its Form D filings since its founding in 2006 shows that the company, which is developing a synthetic alternative to bone grafts derived from human bone, has raised at least $66.4 million.
MenoGeniX, which is developing a treatment for hot flashes, raised $200,000 to begin planning an expanded trial. It is based in Aurora.
And in Lone Tree, NEO Dental Centers is looking to raise $5 million to launch a franchise of children's orthodontics offices.
For the purpose of this monthly column, BusinessDen defines a startup as any company founded in the past decade that is neither publicly-traded, nor a real estate project, nor an investment fund.
To see all of the data from September – and filter it by categories including city and industry – download our spreadsheet here. A map of all of the Form D capital raises reported in Colorado this year is here.