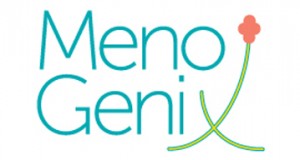 Debra Duke caught the startup bug by happenstance.
In 2008 she was taking a drug called G-CSF meant to increase white blood cell count. But Duke, who was going through menopause at the time, noticed something more interesting.
Not long after taking the drug, she recalls, "my hot flashes went away."
Within two years, she had founded MenoGeniX, a startup developing a G-CSF based drug to treat hot flashes. The startup now has a proof of concept clinical trial under its belt and just raised $200,000 for an expanded study. MenoGeniX disclosed its raise in an SEC filing Sept. 2.
Duke is not new to the pharmaceutical scene.
Prior to MenoGeniX, she founded a consulting firm that provides research for biotech and pharmaceutical investors. And Duke is married to a serial entrepreneur and immunologist, Richard Duke, who had developed drugs for pharmaceuticals companies including GlobeImmune. The next step would be taking her idea to a patent attorney to find out if it was viable.
By 2011, she and Richard had filed for a patent.
MenoGeniX then began raising money from angel investors for a Phase 1b clinical trial. Such studies can cost millions of dollars, Duke said, but since GCSF was already approved for human use, the 30-person trial cost $500,000.
MenoGeniX's management team includes Richard Duke and clinicians at the University of Colorado School of Medicine, but officially, Debra Duke is its only employee. The startup has an office on the Fitzsimons Innovation Campus in Aurora.
It's not unusual for researchers to stumble across a new use for an existing drug – think Viagra, which Pfizer developed while seeking a drug to treat cardiovascular disorders – but Duke admits that it is odd for those observations to be patented by individuals.
Many pharmaceutical startups, she said, license patents from a group of researchers, often academics. But since MenoGenix is a patent assignee, it doesn't pay royalties.
The FDA has only approved two drugs to treat the symptoms of menopause. The first, hormone therapy, isn't an option for some women, including those that have had certain cancers or are genetically predisposed to them. The second, low doses of a generic anti-depressant, has been on the market since 2013.
But both carry black box warnings from the FDA because of side effects. Duke says that leaves many women with severe hot flashes searching for anything – yoga, different doses of anti-depressants, meditation – to ease their symptoms.
"If you have severe hot flashes, you can't sleep or you have trouble sleeping," she said. "And if you can't sleep, you can be moody and irritable. It can affect your social interactions. It can lead to depression."
Besides raising $200,000 from angel investors, the startup received a $150,000 grant from the state of Colorado in February. But that money will only get MenoGeniX through the planning phases of its next trial. Duke estimates that the trial itself will cost north of $10 million.
MenoGeniX also has applied for two more government grants, one state and one federal. Duke said the startup will likely seek further funding from venture capital firms, foundations or established biotechnology and pharmaceuticals companies.