A local orthodontist is biting off a $120,000 investment as he seeks to start a dentistry franchise for children.
For the first decade of his career, Kent Lauson repaired crooked grins like most orthodontists: by waiting until patients have all their adult teeth, then removing some and adding braces. But then, in the mid-1980s, he started to learn about evidence linking oral surgery to headaches, neck and back pain, breathing problems and sleep issues.
Now Lauson is aiming to raise $5 million to launch a franchise of children's orthodontics offices called NEO Dental Centers. The franchise's goal is to help patients to avoid surgery later in life by teaching them how to breathe, swallow an even place their tongue in ways it says will help their face and jaw to develop correctly.
"I want to change the way orthodontics is done in the U.S.," he said. "And to grow single practice by single practice it may take me 10, 20 years to get done what we might accomplish in two years with franchising."
As NEO looks to dive into the multibillion-dollar North American dentistry market, it will compete with other oral health groups: franchise Comfort Dental as well as chains like ClearChoice Dental Implant Centers.
Lauson opened the first NEO office this spring in Lone Tree, a spot he selected for its proximity to the light rail station and to medical professionals working at places like Sky Ridge Medical Center.
The space has a large lobby set up like a play area, Lauson said, with computers and other games meant to teach children breathing exercises and other habits to help their jaws and faces not to grow too crowded for their teeth. There are also private meeting rooms, but Lauson said the NEO center lacks the usual surgical equipment people expect in a dentist's office.
The NEO approach combines Lauson's research on breathing and swallowing techniques as well as correct tongue and lip placement with the use of an oral appliance called the Myobrace made by an Australian company, Myofunctional Research Co.
The Myobrace, which has been in use for about two decades, is a removable appliance patients place in there mouths. It's intended to train people to breath with their mouths closed and keep their tongue on the roof of their mouths.
Children can use the Myobrace while they still have baby teeth. They use it for a two-year period, wearing it for an hour a day and overnight.
Lauson said Myobrace patients are half as likely to use braces later in life. If they do, NEO Smiles guarantees patients that the cost for the entire treatment – Myobrace and traditional braces – will be no more than the cost of traditional braces alone.
Starting next week, Lauson will be presenting to dentists in the hopes of signing franchisees for more NEO offices. Lauson said the capital raise will primarily fund more NEO centers in metro Denver, each about 3,000 square feet. Lauson said new centers will each cost about $600,000 to start.
Regulations require dentist's offices to be owned by the dentist themselves, Lauson said, but potential franchisees may seek capital from a bank, a private equity group or other lenders to finance their location.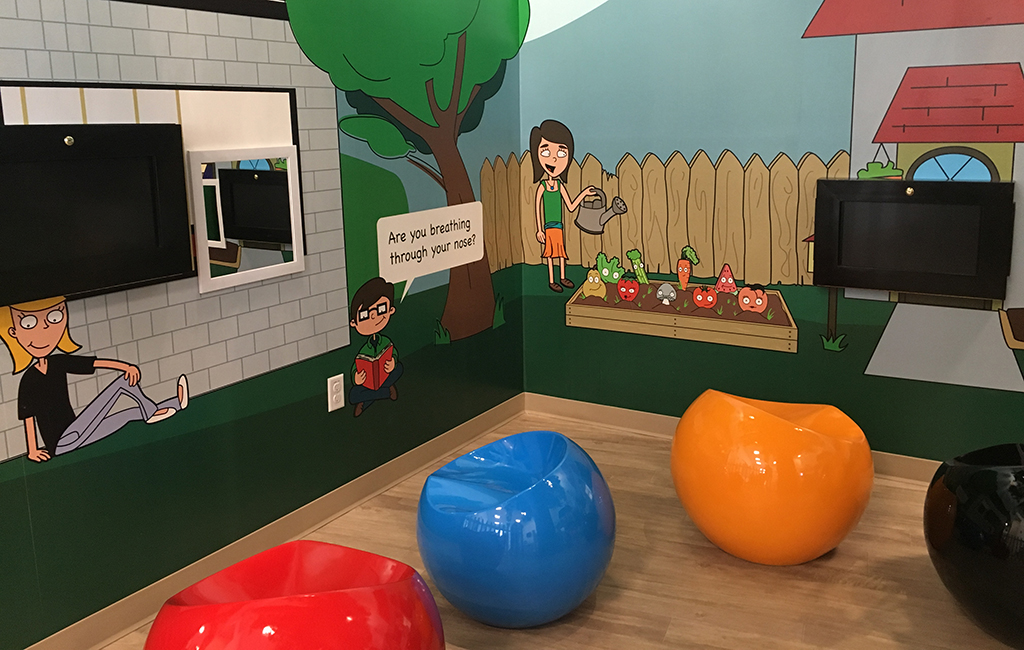 11555