With the brewery business nearly bubbling over, three entrepreneurs are looking at a business plan of a stronger kind.
Robbie Adams, Kallyn Peterson and Kallyn's father Lance Peterson plan to open Ironton Distillery and Crafthouse at 36th and Delgany streets in RiNo early next year. The partners plan to distill 30 liquors to sell at the tap house and, eventually, in bars and liquor stores.
"The plan is to almost model it after a brewery," Adams said. "We want to do more small-batch, seasonal, quality products."
Kallyn Peterson said the group would invest a few hundred thousand dollars in distilling equipment and building renovations to get the tasting room running at 3615 Delgany St. Ironton's founders leased the space in April with an option to purchase the building, then bought the half-acre site last month for $2.5 million.
The seed for the business was planted a year ago, when Peterson and Adams were having a beer after a backpacking trip. But it was initially for a new brewery.
Adams had worked in breweries for about eight years, most recently at Platt Park Brewing Co. on South Pearl Street, and Lance Peterson is already invested in a Denver brewery (he declined to share which one). But as they started looking for space, Lance Peterson said the business plan started to change.
"It seemed like everywhere we looked there was already a brewery there," he said in a phone interview. "It was starting to look like that market might be getting oversaturated."
So the group traded brewery tanks for stills and staked out a location in RiNo on the same block as the new Blue Moon brewery along Delgany Street. Adams and Kallyn Peterson said they liked the property for its outdoor space.
They hope to build an indoor-outdoor bar and patio. In the meantime, they rent the outdoor space to bring in revenue before the stills start pumping.
Kallyn Peterson said they have already booked a couple of fashion-related events.
"We want to be able to entertain outside," she said. "That's what Colorado loves."
Inside Ironton's 4,400-square-foot building, Adams said the company will look to churn out up to 2,000 gallons of liquor in their first year and could eventually build up to 25,000 gallons at their current capacity.
He said that will include staple spirits – whiskeys, gins, vodkas and rums – as well as less common products like Aquavit, a spirit distilled from grains and flavored with spices. The distillery will hire a head distiller to handle production.
While distilleries aren't as ubiquitous as breweries, Ironton will have to compete with a handful of other local distillers. Mile High Spirits is less than two miles away at Lawrence and 22nd streets.
Stranahan's makes whiskey at its distillery and tasting room on Kalamath Street, and Laws Whiskey House is over at 1420 S. Acoma St., just off South Broadway.
Adams said Ironton will start by just slinging drinks at the tap room. They will look to get Ironton products into other bars around town shortly after opening, however, and then hope to start bottling and selling to liquor stores.
Adams and Peterson said they plan to have a simple, consistent cocktail menu and serve their products straight – don't expect drinks with six ingredients shaken, stirred, muddled, mixed and served with a garnish by the time you could be half-finished drinking it.
"We want to steer away from the cocktails that are popular at bars right now that take 10 minutes to make," Kallyn Peterson said.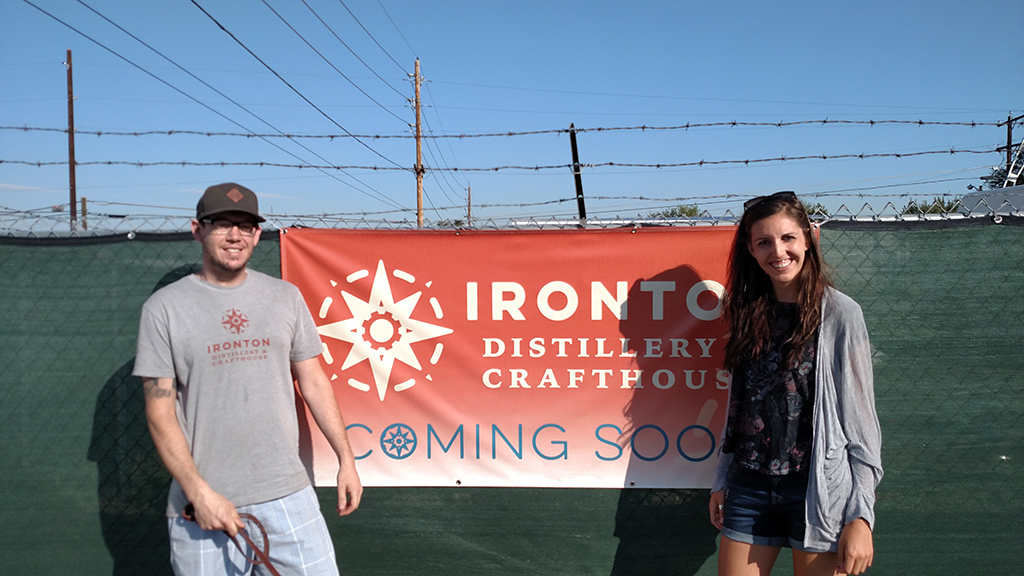 10724