Another developer has planted its flag on Five Points' construction row.
EverWest Real Estate Partners bought nearly one-third of an acre of vacant land fronting Welton Street, right next to the 25th and Welton light rail stop for $1.15 million last week.
It makes at least two Five Points investments for the Denver-based firm, which also holds a stake in the Five Points Plaza retail center a couple blocks up Welton.
"We already have a couple of other properties right in Five Points," said Christian Dinsdale, who works on acquisitions for EverWest. "When this one became available, we decided we've already made a bet there so it made sense to make another acquisition."
EverWest's most recent purchase is a 12,600-square-foot patch of grass about as close to the D-line's 25th and Downing station as you can get.
The seller in the deal was 2GE Welton, LLC, managed by Gayor and Ada Geller. Gayor Geller, a broker at NexStep Real Estate Group, declined to comment on the deal when reached by phone Monday.
His LLC bought the land in 2008 for $756,000, Denver city records show.
Cushman & Wakefield broker Tyler Bray represented the sellers in the deal. He said the property hit the market in March.
Dinsdale said EverWest plans on the developing the site, but didn't have a firm timeline for when it start building. Right now they're looking at a few different options.
"At this point in the cycle, we're looking at the office market in Denver to see if that's the right call, or if this might be a retail play or a hospitality play," he said. "Being right at the light rail makes it attractive for all three strategies; we just need to make sure we pick the right one."
The Five Points parcel makes at least three Denver-area acquisitions for EverWest this year. EverWest bought a 3.4-acre site with a 74,000-square-foot warehouse on the edge of RiNo in January for $10.5 million. A week later, the company bought the Panorama Corporate Center in Arapahoe County for $190 million.
EverWest's Five Points in-fill project will take shape in the shadow of two larger residential redevelopments on either side. Palisade Partners and Confluence Companies are planning about 130 apartments at a project called the Lydian right next door at 2560 Welton St.
Palisade Partners is also building about 80 apartments and 14 townhomes at a project called the Wheatley two lots over on the southern corner of 25th and Welton streets.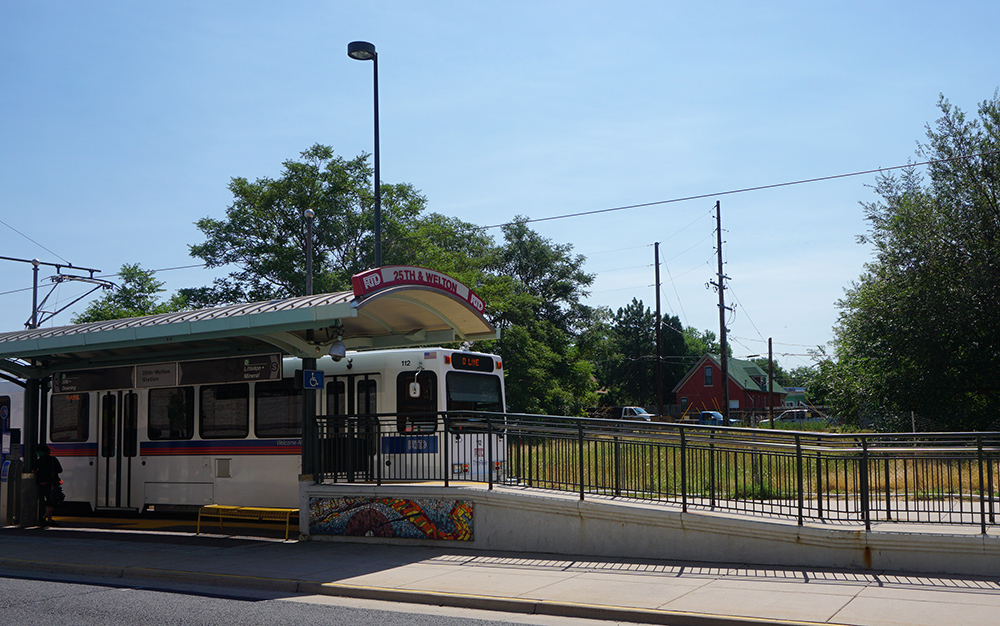 10172