Hungry for new Denver locations, a local sandwich chain is gobbling up a long-vacant South Broadway building.
Snarf's is taking over the former Sinclair gas station at the corner of South Broadway and Florida Avenue with plans to open a new sandwich shop by the end of 2016. Snarf's likes the building for its character and Broadway location, said Doug Besant, Snarf's director of operations.
"Jimmy loves these old buildings and South Broadway is going crazy," Besant said, referring to founder Jimmy Seidel. "As long as the square footage is close to what we're looking for, it's really neat to go into these older buildings."
Denver city records show the 2,500-square-foot shack Snarf's will occupy is at least 57 years old.
Snarf's will bring its full menu of sandwiches and sides to the Broadway location. The Denver-based chain also will add beers on tap, canned beers and wine to the menu. It will be the second Snarf's with a liquor license, Besant said, after the Evans Avenue location near DU.
"We're not building a bar, but we want to be able to offer a beer or a glass of wine with a Snarf's sandwich," he said. "It's never going to be a big part of the business, but if you come down because you can have a beer with your sandwich, over time that does incrementally help our business."
Axio Commercial Real Estate broker John Livaditis marketed the property on behalf of the Calkins family, which owns the Bradley Petroleum business that previously operated the gas station.
Livaditis said plenty of people are familiar with the building, but they probably know it less for filling up than they do for sitting empty.
"It's been vacant for three decades," he said.
Livaditis tried to pitch a development plan once before, but it didn't stick.
He tried again six months ago and hashed out a redevelopment plan with Bradley Petroleum head Buzz Calkins. The for-lease sign went up and the property hit the market two months later, Livaditis said.
Local, regional and national suitors had a look at the building – a few of them with first-to-market concepts in mind, Livaditis said.
"It's tucked right into a good neighborhood and had parking and some unique architecture," Livaditis said. "A lot of people who might not have thought about being in that section of Broadway were attracted by the building."
Todd Snyder of Shames Makovsky represented Snarf's in the deal. Livaditis said Snarf's won the day in part for how aggressively the sandwich shop chased the deal.
Architect Shaun Minné is designing the South Broadway Snarf's. Besant said they're still taking bids on general contractors.
The South Broadway Snarf's will be the 14th Colorado location for the sandwich shop, Besant said. Snarf's also has locations in Chicago, St. Louis and Austin, Texas.
Besant said they're aiming to have about 50 stores across the country five years from now, but for the moment, Snarf's is putting its time and energy into opening more locations in Colorado.
"Chicago and Austin are emerging markets. We have to build a brand identity there and it just takes time," Besant said. "We've been here for 20 years and we don't have to do a huge marketing effort to open another one. From day one a lot of people know about us."
In addition to adding South Broadway, Snarf's is upgrading its Capitol Hill location at 11th Avenue and Ogden Street. There, Snarf's is expanding into a next-door storefront and adding a burger and fries spinoff – Snarfburger. Besant said they're looking into adding beer and wine to the Cap Hill shop as well.
Besant said Snarf's also could use another location near downtown. He added that Snarf's doesn't a have a lease on the site yet, but they're currently eyeing a former Heidi's Brooklyn Deli near 17th Street and Glenarm Place.
He also said the company could use locations south of Denver, specifically naming Highlands Ranch and the Denver Tech Center. For now, Besant added, Boulder is probably built out on Snarf's.
He didn't rule out finding another building like the South Broadway spot somewhere else in town.
"Jimmy does this more by instinct than by science," Besant said. "And he's been right almost every time."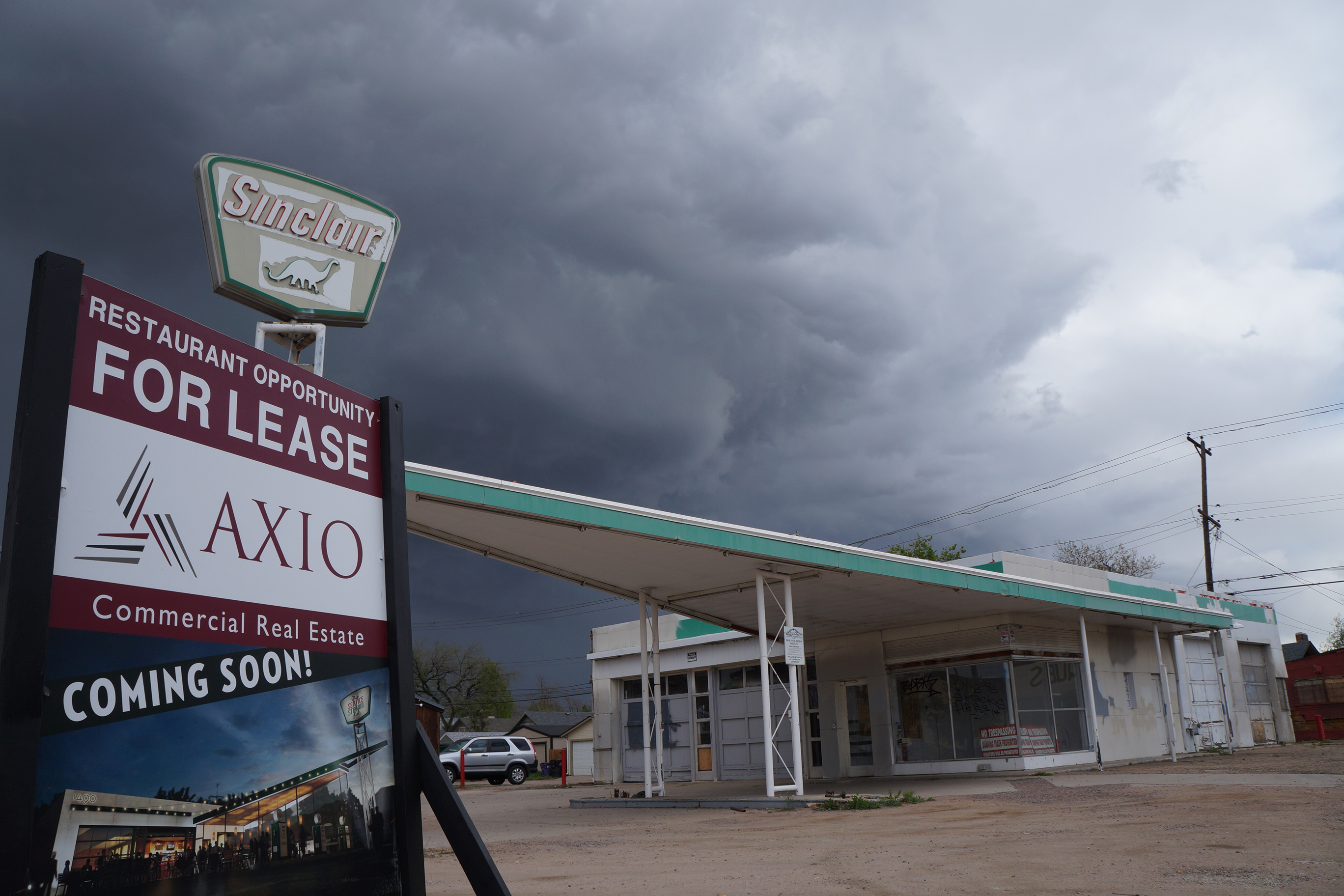 9273