The Rockies have finally stepped up to the plate to take a swing at a sponsor behind on its bills.
Lawyers representing the baseball club filed paperwork last week saying bankrupt retailer Sports Authority owes the Rockies $350,000 for sponsorships including Sports Authority logos on the back of game tickets and signs at Coors Field.
"Debtor has failed to pay the Colorado Rockies the amount due and owing under the Sponsorship Agreement, which totals $349,998.60 for the months of April and May of 2016 as well as the first three days of June of 2016," a filing on June 9 said.
The Rockies are represented by Faegre Baker Daniels in Denver and Morris James in Delaware. A hearing on the motion is scheduled for June 28 in U.S. Bankruptcy Court.
Faegre Baker did not return messages on Friday seeking comment.
Rockies director of communications Warren Miller wrote in an email to BusinessDen that Sports Authority will no longer honor coupons on the back of Rockies game tickets, but that those coupons are valid at Rockies Dugout Stores through the end of October.
In the court filing, the Rockies said Sports Authority's sponsorship perks include radio ads during Rockies games, signs behind home plate and elsewhere inside Coors Field and ads in the club's game day magazine.
Earlier this month, Sports Authority sought court permission to break off its deal with the Rockies along with many other contracts. In Thursday's filing, the Rockies say they won't object to that motion.
The Rockies did not include the full sponsorship deal with Sports Authority with their motion, citing a confidentiality agreement. The Broncos have been less tight-lipped. They disclosed the terms of their $55 million sponsorship deal with the bankrupt retailer in court exhibits filed earlier this spring.
In May, lawyers for the Broncos sought a court order that would compel Sports Authority to pay the football club $2.1 million, the total of two payments the retailer has missed since February.
A hearing on that motion is also scheduled for June 28.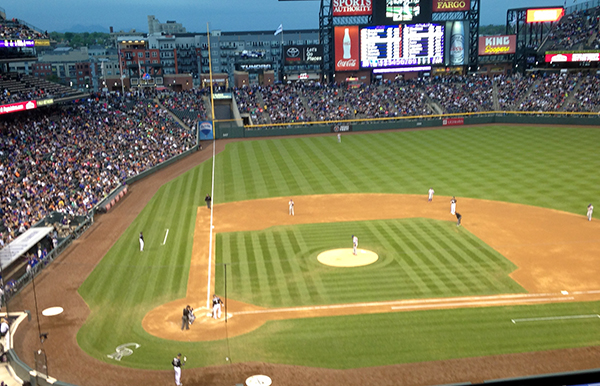 9092