The restaurateur behind a popular Five Points bagel shop is testing the lunch market.
Joshua Pollack, owner of Rosenberg's Bagels, is beginning construction on Lou's Italian. It's a sandwich shop at 3357 Downing St. that the New Jersey native has had in mind for about as long as he's been working on Rosenberg's.
"I had both concepts in mind, because they were both places I always ate growing up, usually multiple times a week," he said. "And I'm not the only one from the neighborhood that misses them."
Lou's, which Pollack is naming after his grandfather, Lou Rosenberg, will feature a sandwich-heavy menu catering mostly to takeout customers. The shop also will have a deli and market, where shoppers can pick up their meat and cheese for the week along with a selection of fresh pasta, packed-in-oil vegetables and frozen foods.
Lou's will replace the Las Brasas Mexican restaurant on the edge of the Cole and Whittier neighborhoods. Pollack said he liked the high traffic count along Downing and expects the area to take off because of its location near the light rail and other growing parts of town.
"I saw what happened in Five Points with Rosenberg's and felt like I was kind of the straw that broke the camel's back and made it into a really popular retail section," Pollack said. "But there were a lot of people who did a lot of work before me to make it a special place, and I was fortunate to come in when I did."
The construction boom that has lit up the Welton corridor and the rest of downtown Denver won't come without a price, however. Pollack estimates it will cost more than $800,000 to open Lou's. He spent less than $600,000 to outfit Rosenberg's.
Pollack said there's an immediate need for food at the edge of Cole and Whittier. He stopped just shy of calling the area a "food desert," but added it can be tough to find healthy foods in the neighborhood.
"You can't get a salad around here for two miles," he said.
Pollack, from Hillsdale, NJ, burst onto the Denver restaurant scene in 2014 after opening the first Rosenberg's location on Welton Street. He's a CU Boulder grad, and said he noticed a major difference from his East Coast home soon after moving to Colorado.
"When I came out to college, I realized that not everyone had a bagel shop and a deli on every corner," he said.
A recent fire has temporarily closed the original Rosenberg's. Pollack hopes to reopen by July 22, which would be the restaurant's second anniversary, but added August is more likely.
Meanwhile, Pollack has a new Rosenberg's under construction at Stanley Marketplace in Aurora that he hopes to open this fall.
Lou's also will be the first of Pollack's restaurants where he owns the real estate. He bought the property last summer for $185,000. Among his perks are that he can better manage his own construction schedule. He plans to open Lou's open by year-end, shortly after Rosenberg's opens at the Stanley.
Pollack wants to open multiple Lou's Italian spots, but spread them out more than Rosenberg's. That's because Rosenberg's regulars might come in for a bagel every day, but even the most loyal patrons stop by a deli just a couple of times a week.
"Maybe there could be two Lou's in Denver," he said. "But after this first one, I think we would look to Boulder, or Fort Collins or somewhere else like that."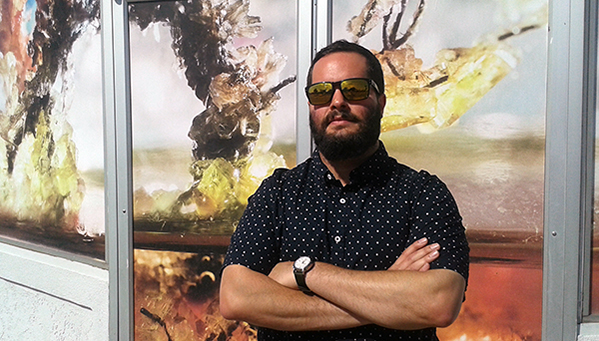 9018