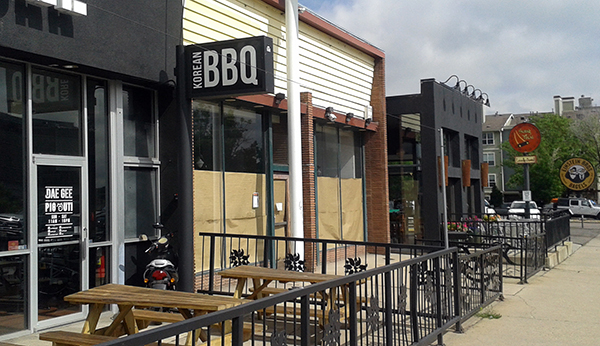 The price of a barrel of oil could drive wildcatters and roughnecks to the bottle. But Mark Thompson is hitting the other side of the bar.
Thompson, a petroleum engineer who had been working as a consultant, plans to launch the Congress Park Taproom on Colorado Boulevard in August. His plan is to tap into a base of current and future Colorado Boulevard residents from a 30-draft-line beer hall across from the former CU Hospital.
"There are a lot of people who live here and want to live here, and with everything coming in across the street, there's a need for a place like this," he said. "Hopefully people in the neighborhood can find certain beers here so you don't have to go downtown to the breweries or wherever else."
Thompson, 31, grew up in New Mexico and moved to Denver about five years ago. He decided to jump into the bar business full time after his engineering work dried up. It will be his first gig in the hospitality industry.
He plans to spend about $180,000 to renovate his space at 833 Colorado Blvd. in hopes of opening in August. Thompson said he and his father are funding the venture themselves and do not plan to seek a bank loan.
The plan is to install 30 beer taps and four taps for wine. Thompson said he plans to sell prepackaged snacks but won't have a full food menu.
Congress Park Taproom shares a retail building with Falafel King, Swing Thai and Dae Gee Korean BBQ, and Thompson said customers will be able to bring in their own food.
Thompson's 2,000-square-foot bar-to-be previously was a Heidi's Brooklyn Deli and most recently housed Twisted Cream, which offered booze-infused ice cream.
Twisted Cream opened in May 2015 serving items such as a Fireball-tinged vanilla ice cream and a "Dirty Mint Chip" frozen treat with peppermint schnapps and crème de menthe. But the buzz wore off by winter, and Twisted Cream had closed by the end of January.
Thompson signed a two-year lease on the space at the beginning of May. That deal has three more two-year extension options once the original term expires, he said.
The space is mostly ready to go, Thompson said. The original sandwich counter from Heidi's remains intact, but Thompson will need to raise it a bit to convert it to a sit-down bar. He's planning a few other interior changes, but doesn't anticipate the need to bring on a contractor or go to the city for building permits.
"It's something I've already wanted to do, so I always had an idea and now we're trying to fit it to the space at hand," Thompson said.
Blue Sky Studio designed Congress Park Taproom.
With 30 taps to fill, Thompson said he's not going to be too picky on brand or variety as long as the brews come from Colorado.
"I'll keep it to Colorado," he said. "So it won't necessarily all be 'local,' but I'll go as far as Durango, or Fort Collins and anywhere around there."
Thompson also welcomes a big Colorado brewer.
"I'll have one Coors Light tap handle," he said. "And it'll go down in size from there."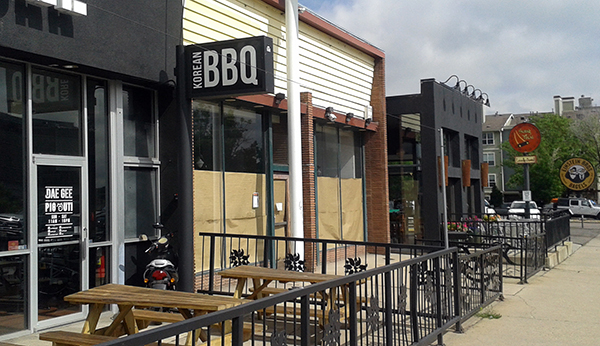 8947