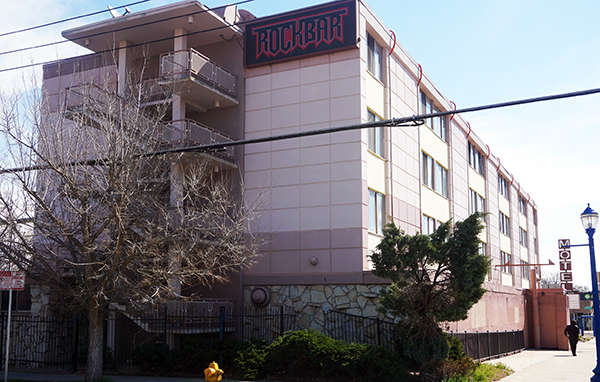 There's a new owner behind the desk at a Colfax motel.
Inspire Investment Group bought the All Inn Motel, former home of the Rockbar, last week for $3.55 million. It's a site company head Brian Toerber said he's eyed for three years, and he's looking at redeveloping the building.
"We're not sure what we're going to do yet but we're very interested in micro units," Toerber said. "We're underwriting some scenarios where we keep the structure but fully rehab it into micro units, basically keeping the hotel rooms in place like they are today."
Inspire's newest property covers about 0.77 acres at Colfax Avenue and Milwaukee Street. The building still operates as a hotel with rooms renting at $65 a night. Toerber's group picked up the site at a bankruptcy auction held in March and closed on the deal Monday.
The site was one of two properties previously owned by Denver businessman Jesse Morreale that have slogged through bankruptcy and foreclosure over the last three years. The other was the First Avenue Hotel building on Broadway, last home to El Diablo restaurant, which sold at auction in December.
Toerber said the Colfax motel was also slated to sell in December, but that sale got pushed back. The delay proved fortuitous for Toerber, who couldn't put together a bid for an auction late last year.
"I had a high level of interest for it but December rolled around and I had focused on other projects," Toerber said. "When I realized it didn't sell, I took another look at the deal."
The Colfax building ended up going under the gavel at an auction in the middle of March, Toerber said. Inspire Investment Group was one of three bidders. The firm financed the deal with a loan from Peoples National Bank.
Toerber said he'll really get down to hammering out a development plan for the building this summer. He estimated he could get between 54 and 76 micro units and have ground floor retail space. That figure is contingent on whether or not Inspire can build another floor on top of the motel, Toerber said. The building is four stories tall but the site is zoned for five.
Toerber added that there may be space to build a second, new building in a later development phase. He also hasn't ruled out scraping the site and starting over – but for the moment keeping the motel building seems like the best plan.
"I think it makes a lot of sense to keep the existing shell, but make it look brand new," Toerber said. "It could be cleaned up and become a nice building."
The 57-year-old hotel building lost its most well-known tenant, the Rockbar, in 2012. That watering hole shuttered after a seven-year run when the city denied an application to re-up its liquor license.
City officials cited a high volume of police visits and crime reports at the Rockbar before nixing its liquor license, according to a Denver Post story from 2012.
It could be a couple of years before the development breaks ground, Toerber said. Right now Inspire's focus is a couple of blocks west at Detroit and Colfax, where the company is wrapping up construction on the 50-unit Detroit Terraces apartment building.
Craine Architecture designed Detroit Terraces and Hyder Construction is the general contractor. Toerber said he hasn't yet enlisted an architect or construction company for the motel site, but hopes to bring Craine and Hyder over for the new project.
The motel's proximity to Detroit Terraces was one reason Toerber wanted to buy the building, and he's taking a little bit of inspiration from his apartment development for his micro motel plan. Detroit Terraces, which will open this summer, also has apartments as small as 400 square feet.
"If you're going to do something in this environment today, in these late innings, that's where I'd focus instead of larger luxury units," Toerber said. "I think we've got enough of those."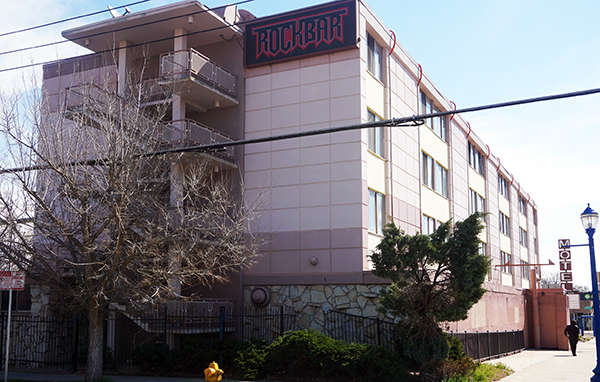 8503