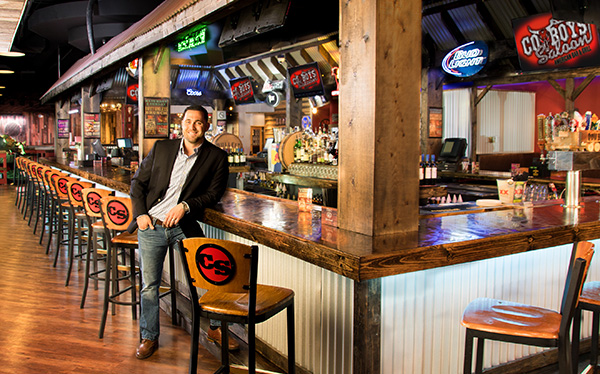 A Stapleton saloon is saddling up for its next ride.
When Stapleton's former I Love This Bar and Grill, a restaurant chain bearing the name of country music star Toby Keith, closed last year in the midst of a lawsuit regarding unpaid rent and back taxes, the City of Denver held an auction of the restaurant's assets and fixtures to help pay the bills.
The Cowboy Saloon was interested in more than just tables and chairs.
"Our current business model has been to take over some of the Toby Keiths around the country, and Stapleton was one of our top choices because it's got lots of families and is growing quickly," said Anthony Perera, a Florida native who founded his own chain of Western-style Cowboy Saloon.
He's purchased six former I Love This Bar and Grill locations this year, Perera said. The chain, which Perera founded in 2010, operates four other locations.
Perera spent $130,000 buying fixtures from the Stapleton building's former tenant, he said. He's since spent more upgrading the spot; the average cost to open a Cowboys Saloon is about $125 per square foot.
He's financed the project with help from BG Capital Group, a Florida-based investment firm that bought into the Cowboys Saloon concept in 2015 and fueling its national expansion.
He's renting about 22,000 square feet at 8260 Northfield Blvd. from landlord Forest City. Perera said he signed a lease on the spot last fall and intends to open the restaurant April 22.
"We love the Stapleton neighborhood – we passed up on a space downtown at the 16th Street Mall because our demographics are definitely stronger in the Stapleton area," he said.
Eats include country fare such as shrimp and grits, and chicken and waffles, priced between $10 and $20, Perera said.
The focus on food is different than Keith's business plan, which promoted more of a bar feel, and was chosen to prevent Cowboys Saloon from meeting the same end as its predecessor.
Cowboys Saloon, like its predecessor, will feature live music from local and national country acts, Perera said.
"We want to have at least one national touring act per month, like Sam Hunt or Dustin Lynch," he said. "That helps us keep our clientele engaged."
Perera said he may pursue additional Cowboys Saloon locations in Colorado.
"Denver is definitely a growing city, and it's got two powerhouse country radio stations, which is a great indicator of our demographic," he said. "The attendance at concerts is also very high, which we look at when selecting locations."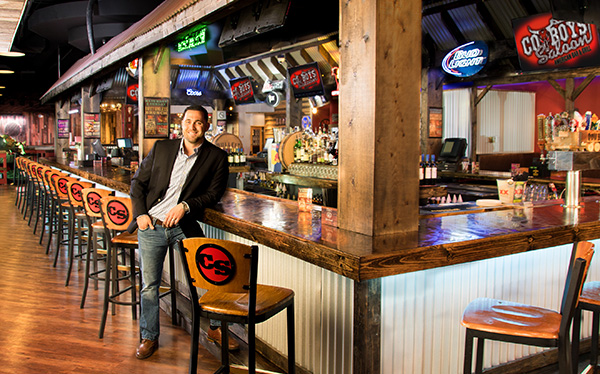 8382