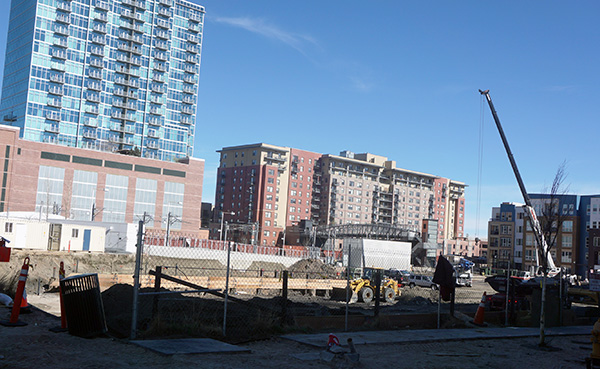 Another nine-figure apartment tower is under construction in Union Station.
California-based Shorenstein Properties is moving dirt on a new two-tower, 500-apartment development in Union Station. The project at 1707 and 1777 Chestnut Place was issued more than $100 million worth of building permits last week.
Shorenstein has proposed building one 12-story and another 24-story tower on a 1.66-acre parcel at the corner of 17th Street and Chestnut Place. The larger tower will sit just to the north of the smaller tower and will house 401 of the complex's 508 apartments.
According to the most recent set of plans Shorenstein has submitted to the city, about half of the units will be two- and three-bedroom apartments. There are 109 studios and 157 one-bedroom units in the plans. All told, there will be about 880,000 square feet of residential space.
Shorenstein also is planning about 20,000 square feet of retail space, according to the company's website. Plans also show a pool deck and fitness center on the fourth floor of the project's north tower.
The Shorenstein site said the project would break ground in the first quarter of this year and the towers will open near the end of 2017. Shears Adkins Rockmore designed the towers and Saunders is the general contractor.
Shorenstein bought the property from Union Station master developers East West Partners and Continuum Development in 2014 for $19 million, city records show.
The building is going up as Union Station continues booming with large-scale development. Across Chestnut Place, Holland Partner Group is building 580 apartments. East West is building another $190 million office tower on the other side of 17th Street. Integral Group is building another 107 apartments at the corner of 18th Street and Chestnut Place.
Shorenstein also owns Denver City Center, a 42-story office building at 707 17th St.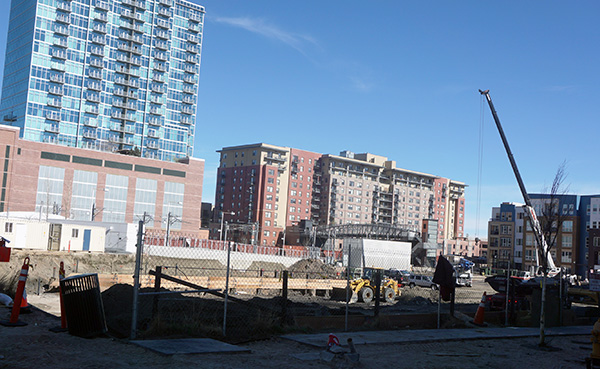 8327