Another seven stories of downtown hotel space could soon replace a LoDo parking lot.
Centennial-based Stonebridge Cos. is planning a new hotel downtown at 17th and Blake streets. The plans, submitted to the Lower Downtown Design Review Board, call for a new seven-story hotel with ground-floor retail and two floors of basement parking.
Drawings show about 200 guest rooms. There will be a boardroom and ballroom on the building's third floor with a cluster of meeting rooms and a fitness room on the second story. Most of the retail space is along 17th Street, according to the plans, with a smaller stall on Blake.
The project would cover almost all of a surface parking lot at the northern corner of 17th and Blake streets. Stonebridge is also proposing to add a small addition to an existing building at 1725 Blake St. That building, a 62-year-old brick structure, will stick around as part of the new development.
Tap & Derrick LLC owns both the parking lot and the office building, though Stonebridge Cos. calls itself a future buyer for the plot in its Design Review Board application. The entire site covers about 0.57 acres.
Newman Architecture is designing the hotel, according to plans and renderings submitted to the board.
Stonebridge Cos. Project Manager Bill Martinic declined to comment on the project Wednesday afternoon.
The 1701 Blake St. hotel makes at least two new hotels under design for LoDo. California-based T2 Hospitality bought a lot at 16th and Market streets last year for $10 million and is proposing an 11-story, 220-room hotel.
Stonebridge is also planning another 200-room hotel in Cherry Creek at 222 Milwaukee St.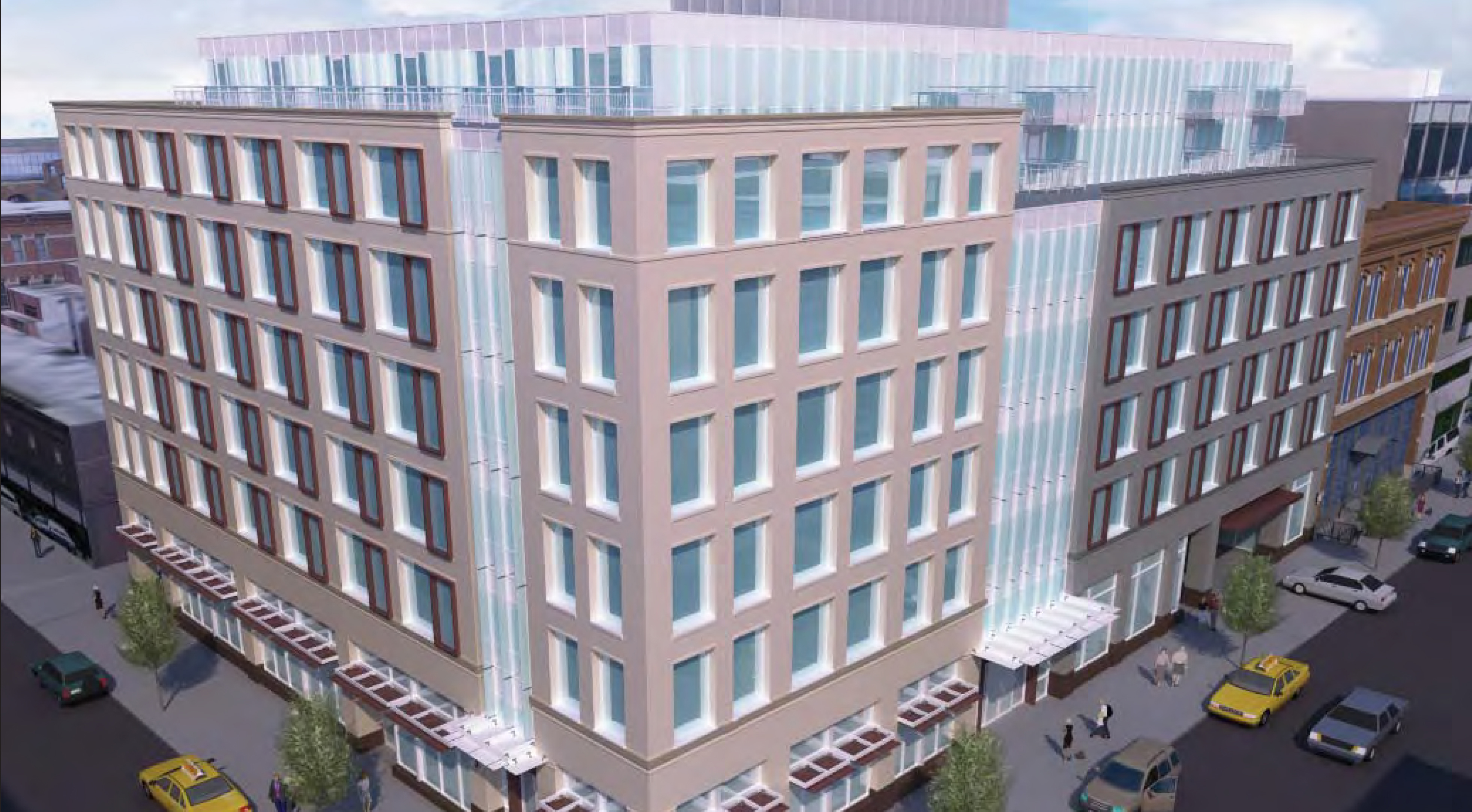 7561