Another tower is coming out of the ground downtown.
California-based developer Shea Properties has started work on a 28-story apartment tower at 17th and Curtis streets. It's a block-long development slated to include 359 new apartments and 101,000 square feet of office space.
More than $96 million worth of building permits has been issued for the project over the last two months. Plans show a roughly 12-story office building at the eastern corner of Curtis and 17th streets. The apartment tower, topping out at 28 stories, sits immediately north of the planned office building.
The site runs the length of Curtis Street between 17th and 18th streets and takes up 1.15 acres. A Shea Properties-managed LLC owns the bulk of that land. A parcel at 17th and Curtis streets is owned by JKN Ltd. Liability Co.
Shea transferred the land it owns between a pair of LLCs in an $18 million sale that closed on Jan. 7, city records show. A deed of trust on a $98.8 million construction loan from US Bank was recorded that same day.
The 999 17th St. apartment tower will have about 630,000 square feet of residential space. About half of the building's 359 apartments will be one-bedrooms. There are also 40 studios, 142 two-bedrooms and a single three-bedroom apartment.
Schematics also show an eighth-floor roof deck with a pool, fire pit and grill.
There will be about 17,000 square feet of retail space on the development's ground floor. All told, the project comes in at 750,000 square feet, not including another 193,000 square feet of parking.
Davis Partnership is the architect for 999 17th St. Colorado Springs-based GE Johnson Construction is the general contractor.
Shea Properties has one other major Denver apartment project already under construction. The company is building more than 200 apartments next to City Park on York Street. Shea also developed, and recently sold, CoBank's headquarters building in the Denver Tech Center.
Shea Properties Executive Vice President Peter Culshaw did not return a call seeking comment. The company's website is advertising a 2017 open date.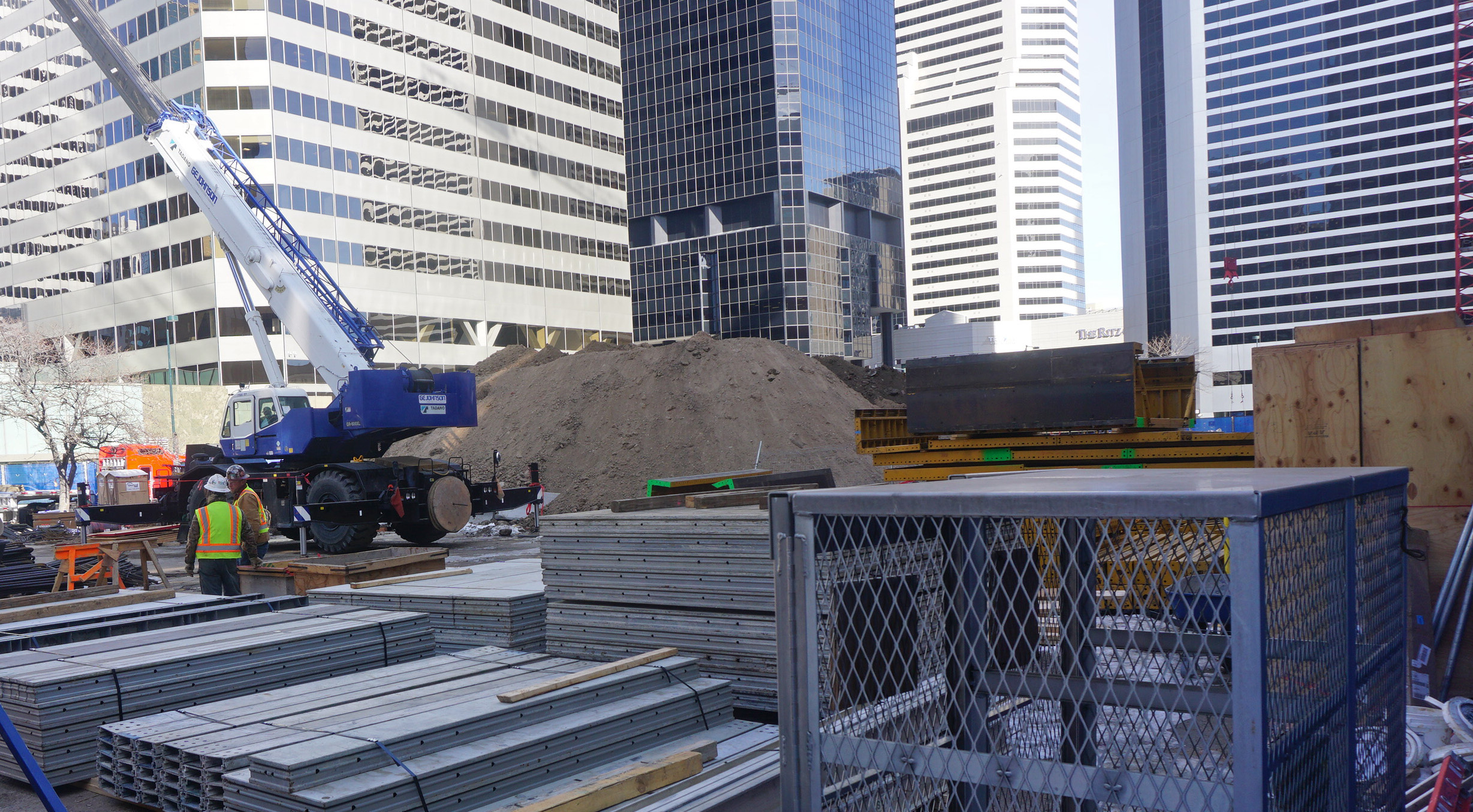 7487