Developers have wasted no time leveling a block-long lot with a big City Park view.
Shea Properties has cleared a 1½-acre lot along York Street to make way for more than 200 apartment units between 17th and 18th avenues in City Park. Demo started this summer, shortly after Shea's York Street Residences LLC took over ownership of the site in July.
Since then, crews have knocked over an auto shop at 17th Avenue and York Street and a handful of other small buildings stretching north toward 18th Avenue. Shea, based in Greenwood Village, has applied for building permits for a 212-unit apartment complex at the site.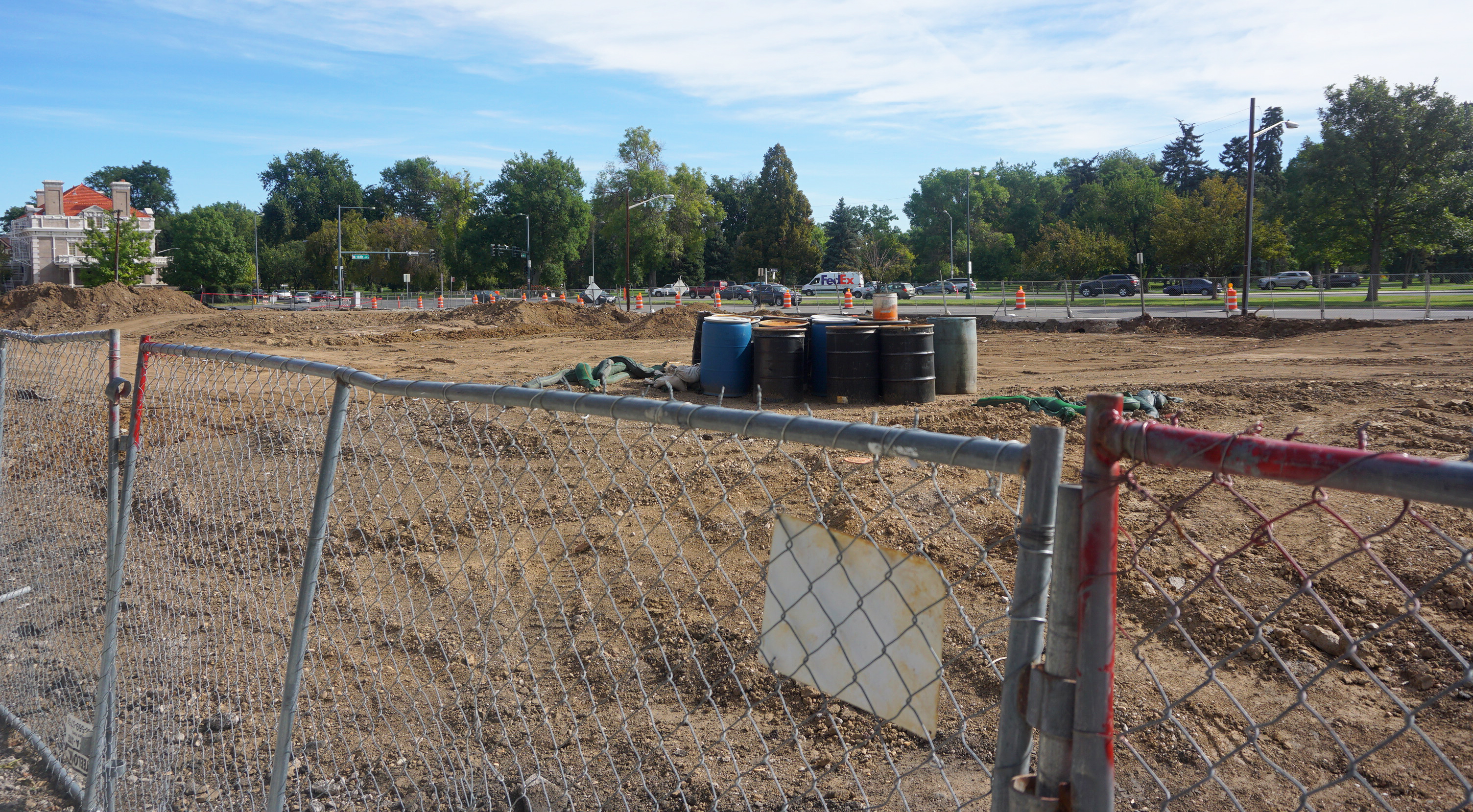 4393