A RiNo office complex last month started flying a new flag under the Stars and Stripes: the mighty neighborhood rhinoceros.
The Industry co-working space in December ran a new RiNo flag up the flagpole.
The flag is the brainchild of Chelsea Strickland, who works with Industry's management team.
"Our building maintenance supervisor, Eric Odlin, and I were ordering a new American flag for Industry and got to talking about how cool it would be to represent RiNo," Strickland said.
Jan Chadwick of Amazing Fabric Art in Aurora designed the flag, Strickland said.
Strickland said that it's the only such flag in the neighborhood.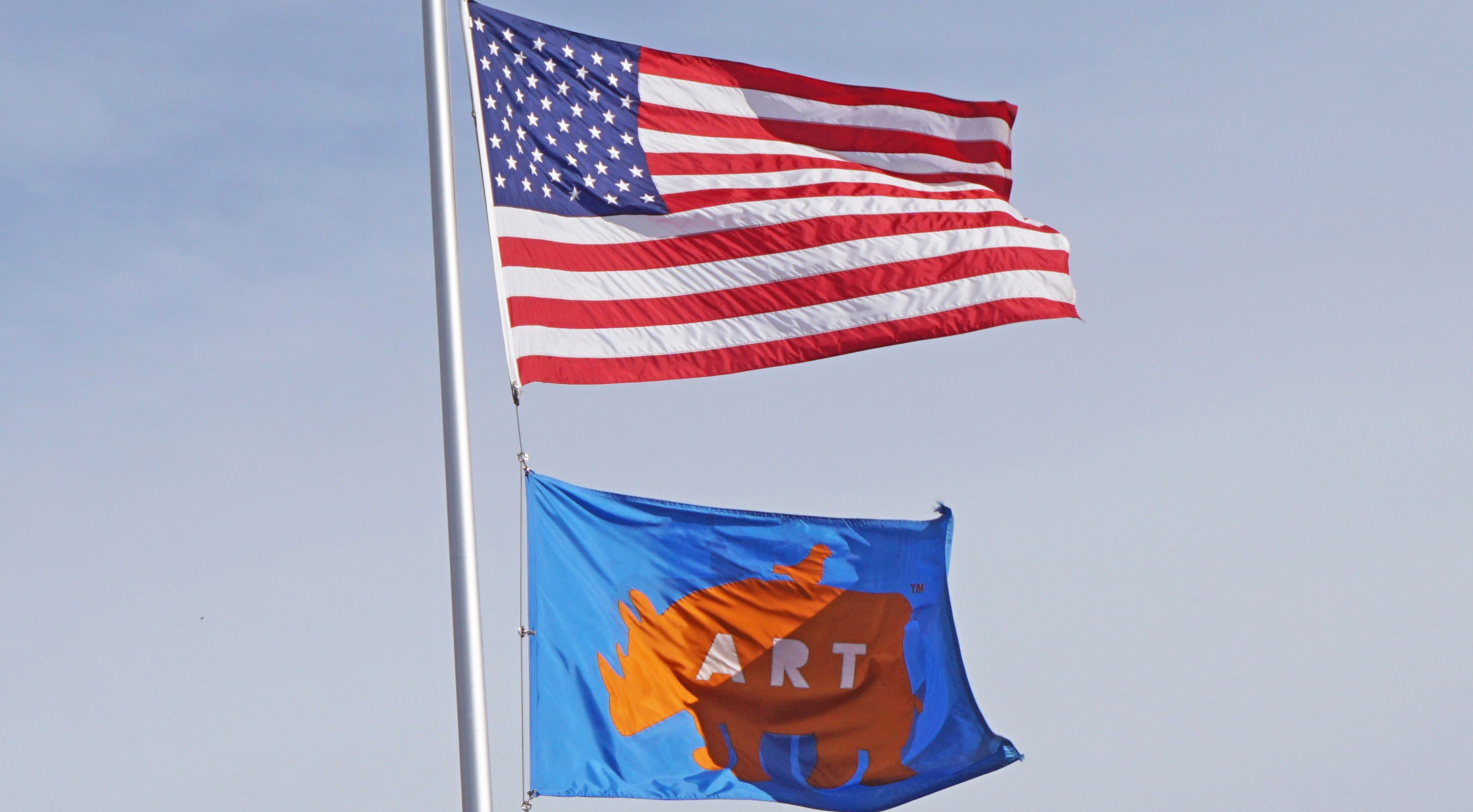 7140