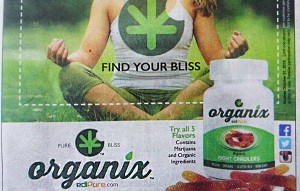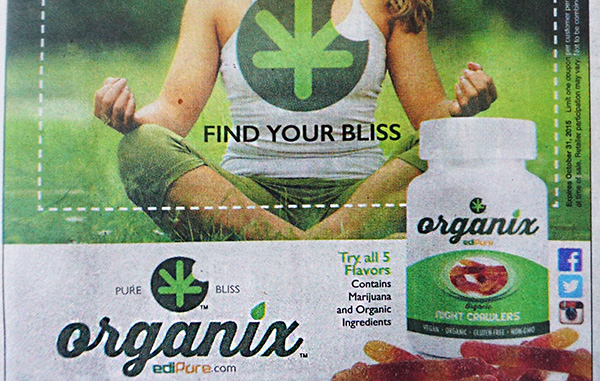 A cannabis candy contractor who was sued last week by his former employer for allegedly stealing trade secrets and trademarks has fired back in court.
After being slapped with a court-ordered injunction preventing him from selling his brand of marijuana gummies, Scott Bergin is suing his former employer, Green Cross Colorado, for allegedly engaging in unfair business practices.
"Make no mistake, we will defend our business and our employees who work very hard to make our business a success," Bergin said in an email to BusinessDen.
The court since has modified the order, allowing Bergin to sell EdiPure branded products until the case is decided in arbitration. But Bergin wants the court to end permanently the injunction and give him the rights to the name EdiPure.
The legal tussle began when Green Cross requested that the Denver District Court force Bergin to stop selling his cannabis candies last week, saying his brand of edibles was a copycat product that violated Green Cross' trademarks and deals with exclusive distributors.
Bergin claims in his countersuit that the injunction is bunk because Green Cross "knew their allegations were false, and made them for the sole purpose of shutting down [Bergin's] business."
The complaint says Bergin, not Green Cross, owns the trademark to "EdiPure," a name both parties use to market candies.
A BusinessDen query of the Colorado Secretary of State Office trademark records shows that Green Cross registered a trademark for "Edi-Pure" in 2012 – two years Bergin registered a trademark for "EdiPure" in 2014.
Bergin claims in his suit that Green Cross wrongfully filed and received the trademark in 2012, and had been using the name since 2011.
Bergin also alleges that when he and Green Cross parted ways earlier this year after four years together, Green Cross signed over to him the rights to the EdiPure trademark. The suit cites an email Bergin received from Smith before leaving the company that said "the edi pure [sic] name … [would] go with [Bergin]" as proof that the trademark belongs to him."
When reached by phone, Green Cross CEO Mark Smith said they discussed transferring the EdiPure rights to Bergin, but reached no decision.
"We definitely talked about it, but we never reached any agreement on it," Smith said. "We listed numerous discussion points and one of them was the trademark, but it never became an agreement. After that memo, we never had one conversation about anything on that sheet of paper."
Smith maintains that Bergin never owned the EdiPure trademark, and produced the candies only as a contractor of Green Cross.