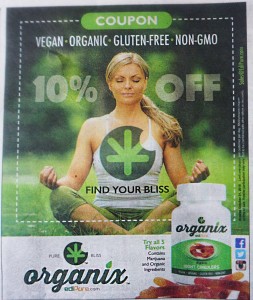 A marijuana edibles firm that makes cannabis candies is suing a former employee for allegedly ripping off its product and undercutting it in the local marketplace by offering discounts to retailers who drop its brand.
Green Cross Colorado LLC last week had the Denver District Court issue a temporary injunction against former employee Scott Bergin's cannabis operation, EPMM Colorado LLC.
"(Bergin) was an employee of Green Cross for approximately four years," said Green Cross' attorney Parker Semler of Semler & Associates, who filed the lawsuit. "Eventually, he split with the company and he went out on his own, using knowledge of certain trade secrets like customer lists and means of manufacturing the product along the way."
Bergin's alleged plan had three parts, according to the lawsuit: to co-opt Green Cross' branding for his own company, to use Green Cross' edible manufacturing process and create a nearly identical product, and to use Green Cross' exclusive clients and suppliers.
The suit alleges that Bergin initiated this plan in April 2014, when he attempted to register "EdiPure" as his own trademark with the state of Colorado. Green Cross filed a trademark on "Edi-pure," in 2011 and uses the name to sell its edibles, the suit claims.
"It's obviously extremely confusing, that's all the same letters," Semler said. "Eventually, he split with the company but had already bought a bottling plant and sought to make use of this trademark."
Bergin declined to comment on the case through his attorney Katie Reilly of Wheeler Trigg O'Donnell.
In 2015 while he was still an employee at Green Cross, court documents say, Bergin began trying to "wrest control of the business" from the company's owners by soliciting "substantially all of the employees who formerly worked with (Green Cross) badges to work with him at EPMM Colorado."
Bergin and Green Cross parted ways in July, the suit says. In September, Bergin launched his own brand of marijuana candies marketed under the "Organix" brand name, which he registered as a trademark with the state.
"He's invading our exclusive contracts, made a copycat product and then he started engaging in a price war and negotiating with dispensaries to see what he could do to get people to not carry our goods," Semler said.
The lawsuit also alleges that Organix ordered gummy candies from the same vendor as Green Cross. Green Cross claims in the suit it has the exclusive rights to buy candy from that vendor to be then infused with cannabis and distributed in Colorado.
The two products are nearly identical, the suit said, except that Bergin's candies retail for $8 or $9 per bottle and Green Cross charges $10.50 each.
The lawsuit also alleges that Bergin is "offering deals and discounts" to any cannabis stores that refuse to carry Green Cross, which the company learned from a manager at Nature's Herbs and Wellness near Fort Morgan.
Before Bergin started marketing his Organix line of EdiPure products, Green Cross was selling $175,000 worth of its Highly Edible candies each week, the suit claims. Since Organix's Sept. 15 release date, Green Cross said that number plummeted by $35,000 per week, the suit claims.
The product generally earns a 50 percent profit margin, according to the suit.
While Green Cross filed the case in Denver District Court, it is actually being decided by an arbitrator, not a judge or jury, thanks to a stipulation in Bergin's employment contract with Green Cross.
"(Damages depend) a lot on what transpires and whether something can be worked out between the parties," Semler said.