After an 80-year run, a family-owned business on Broadway is shuttering.
Brothers Jay and Dennis Walla will close Roach Photos, a photo development lab that their uncle Otto Roach founded in 1932, in the next few weeks.
"No one needs a photo lab anymore," Jay Walla said. "Photographers have gone digital. They can buy an Epsom printer and print pictures themselves, where I have hundreds of thousands of dollars in equipment."
Roach Photo has occupied its current home – a two-story, 9,400-square-foot studio and gallery at 860 Broadway – since 1978. Prior to that, the studio moved from downtown to the suburbs and back, Walla said.
An accounting firm is moving into the space, he said.
The brothers divide the studio's work: Jay handles custom color printing, sales and customer service. Dennis takes care of mounting, laminating, framing and gallery shows.
Roach Photo has a broad client list spanning from restaurants like the Denver Chophouse, Rock Bottom and Old Chicago to Union Station and the Denver Art Museum, Walla said.
The brothers' uncle, a Polish immigrant, snapped his first photo in 1920, they said. According to Walla, his uncle's work spanned from photographing landscapes to airplanes, cars and nudes.
In 1958, the brothers' dad purchased the business. He became interested in photography while he served in the Army in Germany from 1948 through 1951, Walla said.
The brothers said their father changed Roach Photo's business model to focus on aerial photography for real estate agents.
Jay and Dennis began working in the shop in the 1980s, they said. They opened a gallery in the front of the studio in 2002 to showcase and sell old photos and negatives.
"I've been around this my whole life," Walla said. "I've made a career out of it."
Walla said they're focused on liquidating the studio's inventory and equipment, which includes historic photos. The shop's last day will be sometime next week.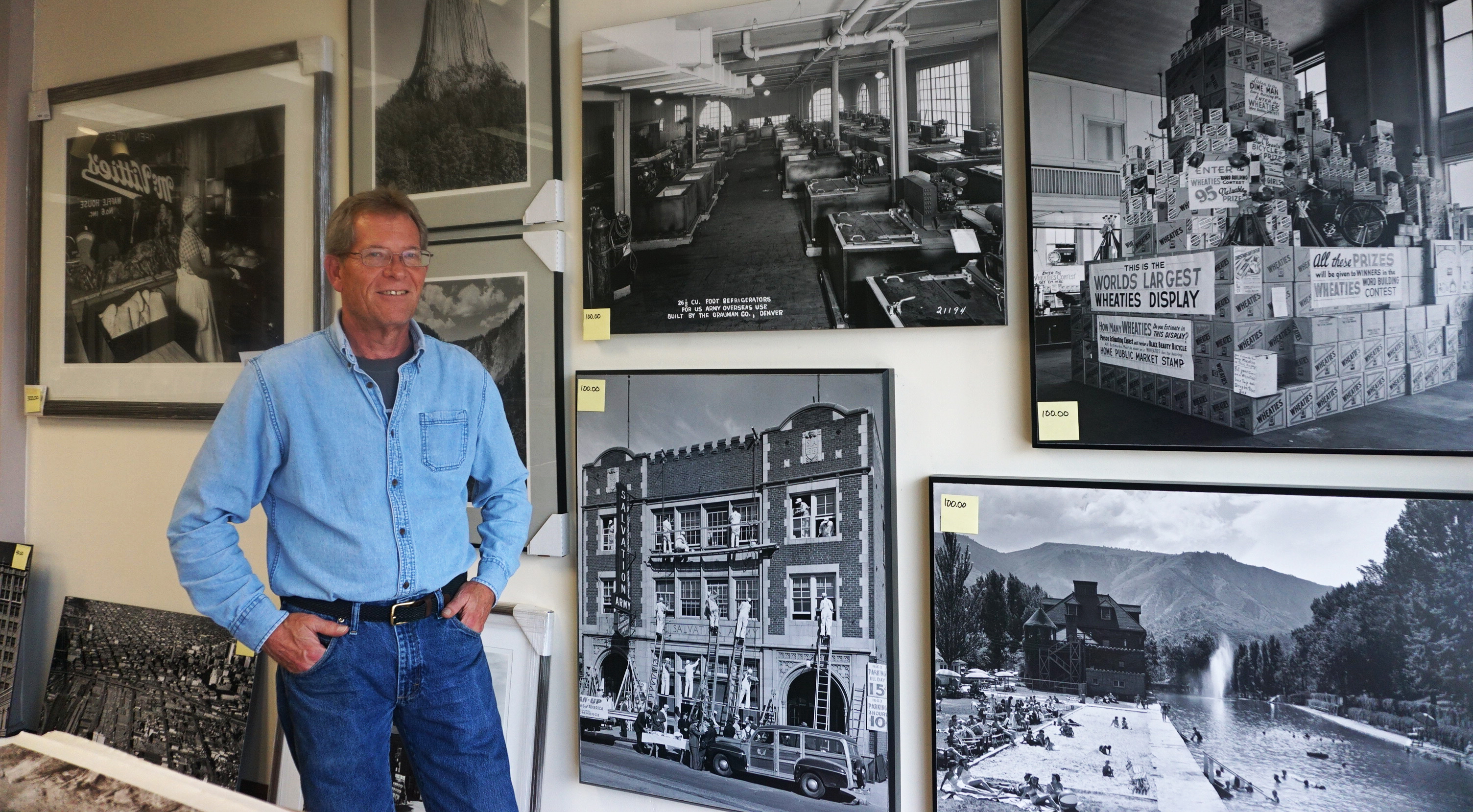 5389