A British-based outdoor brand with a U.S. headquarters up the road in Louisville has opened a retail location on Platte Street across from Wilderness Exchange.
Rab USA, a subsidiary of U.K. outdoor brand Rab known for its cold-weather gear and apparel, is gearing up for the grand opening of its first American brick-and-mortar store in November after a soft opening earlier this month.
"The vibrancy of that outdoor corridor around Platte Street, with the park and the river, is palpable," said Chris Tennal, Rab's U.S. manager. "We liked the proximity to the other retailers in our space – we do business with Wilderness Exchange already. For Denver, it seems like the outdoor block."
Rab signed a four-year, $3,000-per-month sublet on the 1,000-square-foot shop in August. The gear company is taking the former Bespoke Pedaler bike shop stall at 1550 Platte St.
Rab is best known for its down jackets and other cold-weather gear, which it sources from European manufacturers and assembles in Asia. Its main clientele consists of climbers and mountaineers, Tennal said.
The Platte Street shop is Rab's first store in the U.S. Tennal said that one of the store's purposes is a "50-50 split" between making sales and raising awareness of the brand in the U.S. by tapping into Colorado's high-profile outdoor market. Rab currently sells its products online and through retail outfitters, such as Boulder's Neptune Mountaineering.
Rab makes at least the third out-of-town gear outfitter that has opened a company-branded Denver store this year. Seattle outfitter Arc'teryx opened a store in Cherry Creek last month after California-based brand Marmot did the same.
Although Rab's grand opening isn't until Nov. 20, Tennal said the shop is "90 percent" ready to go and only needs to stock a few guidebooks and other items that aren't available in American climbing stores.
The shop is just across the street from a former GoLite store. That outdoor brand closed its retail spot earlier this year when the company went bankrupt. Seeing GoLite go dark didn't scare Rab off Platte Street, Tennal said.
"The closing of the GoLite store happened because of the broader demise of the company," he said. "It didn't have to do with that location – the space was outstanding."
Tennal also said he's not worried about the Platte Street corridor becoming too crowded with outdoor companies.
"REI does not carry our products and Wilderness Exchange has a business model where they're selling last year's gear, samples and clearance items," he said. "Everyone has their niche – we see Arc'teryx as the leader in the waterproof shell category, and we see ourselves at that level in the down jacket category."
Rab opened its U.S. headquarters in Louisville in 2009 and expanded into a larger, 9,000-square-foot Louisville facility in 2013. Rab has nine employees who handle customer service, shipping and receiving and warehousing at that location.
The company was founded in 1981 by British mountaineer Rab Carrington in Sheffield, U.K. Carrington learned to sew by making sleeping bags for the Argentinian army while on a trip to Patagonia in the 1970s, according to the company's website.
Carrington sold the company to Equip Outdoor Technologies Ltd., a U.K. conglomerate that also owns Colorado-based Lowe Alpine, in 2003.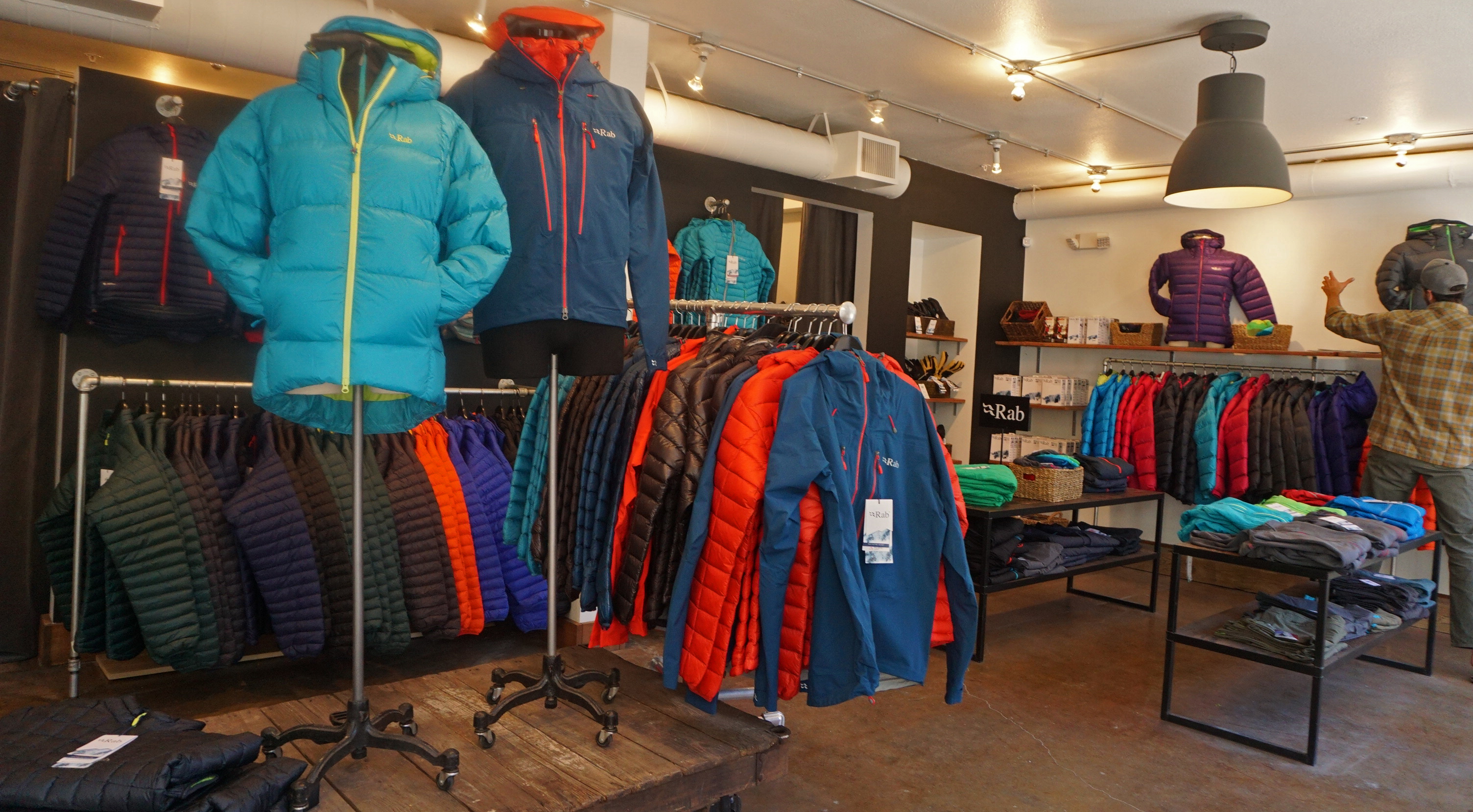 5169