Husband-and-wife team Wanda James and Scott Durrah are taking their second shot at running a cannabis dispensary. The duo, who also own Jezebel's Southern Bistro and Bar in the Highlands, opened dispensary Simply Pure to medical patients last week.
"I'm a cannabis chef, but I also have a bad back, so I consume it daily whether it's through food or flower," Durrah said. "It's what we do every day, and that's what we want to introduce to people."
While Simply Pure, located at 2000 E. 32nd St. in LoHi, sells cannabis buds, its inventory primarily consists of organically produced cannabis edibles and concentrates, James said.
James and Durrah signed a 10-year lease on the 1,700-square-foot building in January. The dispensary is currently only serving medical patients due to permitting but hopes to secure its recreational license and be fully operational in November, James said.
"We've lived in this neighborhood for 10 years and have a great relationship with the owners of the building," James said. "There's a lot of foot traffic from Coors Field and downtown as well. It's a walking destination right in the soul of the Highlands."
The city and county of Denver aren't accepting new applications for cannabis stores right now, so instead of applying for a new license, James and Durrah bought the Releaf Center's licenses after it shuttered its doors last year.
Scott McLaughlin of Denver's JSM Architects designed the space. James and Durrah are gathering construction bids on the project, which they estimate will cost between $100,000 and $150,000.
The business model is reminiscent of James and Durrah's last go-around in the marijuana game: They ran the Denver Apothecary, which closed in 2012. James claims the market wasn't receptive to their product mix.
"Back then, everybody was going focusing on selling the cheapest and most potent edibles," James said. "There are rules and regulations now that weren't in effect back in 2010, but our products back then were still up to guidelines today. When the market changed to potent edibles, the market for organic edibles just wasn't there."
But now, with marijuana edibles becoming commonplace – Colorado's Marijuana Enforcement Division reported that nearly 5 million edibles were sold in 2014, the husband-and-wife team think that the market is ripe for their return. Simply Pure will carry Denver edible brands like CannaPunch, Dixie and Viola Extracts.
The focus on cannabis edibles is also a nod to Durrah's career as a chef. He's currently the head chef at Jezebel's and was the former head of the 8 Rivers Caribbean restaurants located in Boulder and Denver.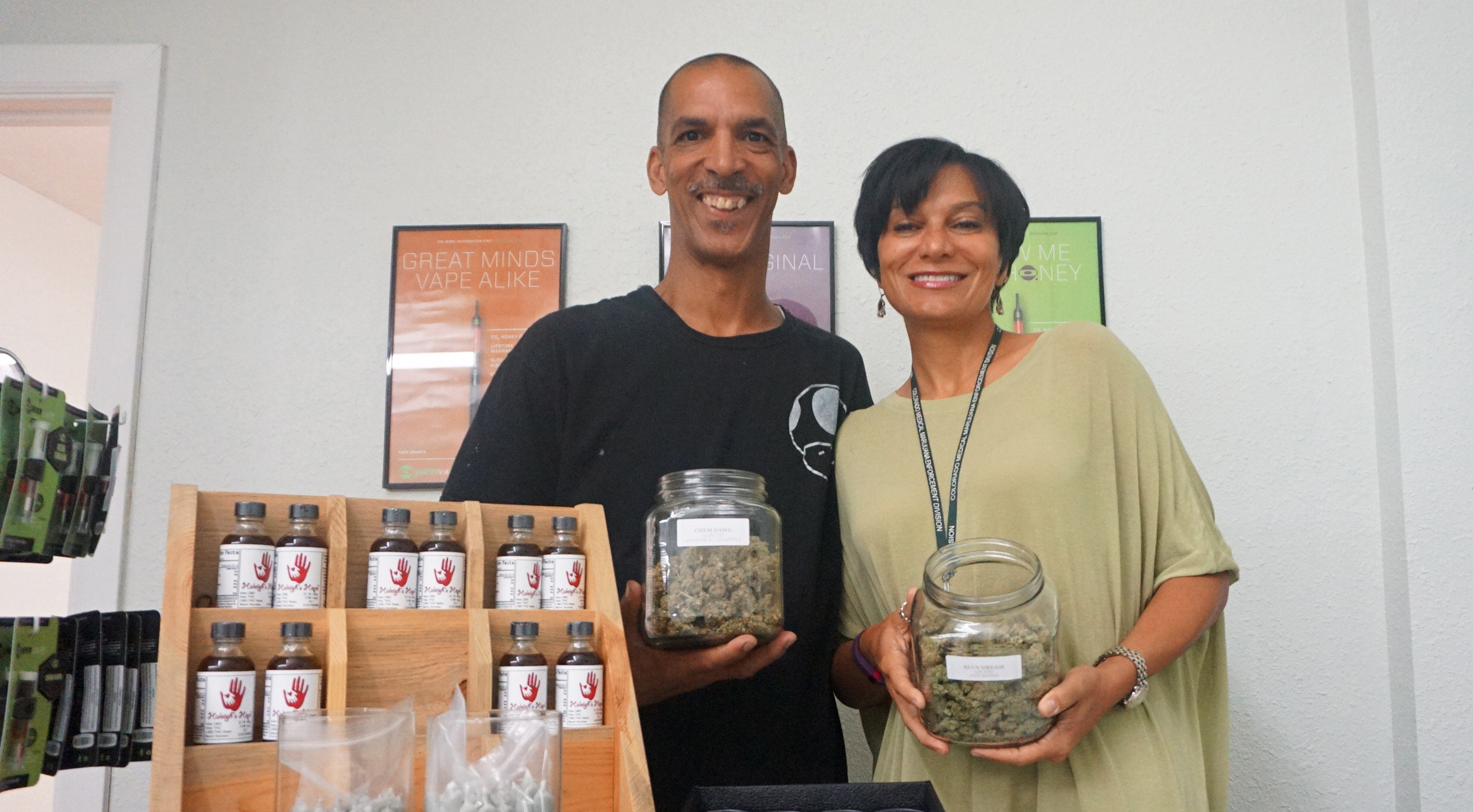 4706