A fast-expanding yoga chain is breathing new life into a Platte Street studio.
Kindness Yoga opened its fifth facility in July along Platte Street near REI.
"It's so hot – so much is happening down there," Kindness Yoga owner Patrick Harrington said of the area. "It's right in our wheelhouse in terms of people being able to walk or ride bikes to class and coming straight from work downtown. That was a huge predicator in our desire."
Harrington took over operating the studio from former tenant Prana Vidya Yoga on July 1. He enlisted the help of Prana Vidya's former owner Brad Hay to teach classes at the studio. The 2,500-square-foot facility is located on the second floor of 1539 Platte St. above the Eat + Drink restaurant.
Harrington plans to improve on the existing facility. He has already installed a new sound system in the studio and plans to do about $10,000 in renovations once he receives approval from his landlord.
Kindness will be the third yoga studio to run out of that location. Before Prana Vidya opened in November of 2014, a studio called Root Yoga operated out of the space for five years.
While there wasn't much member carryover from Prana Vidya, Harrington said former Root Yoga customers have been returning to the location since its reopening as Kindness.
A pass for unlimited classes per month costs $130 and allows members to access any of Kindness' 350 weekly classes across its five Denver locations.
Harrington said he plans on expanding the Kindness Yoga brand further around Denver. A new studio is slated open in Stapleton's Stanley Marketplace in January, and Harrington said he's eyeing locations in RiNo and Sloan's Lake at the St. Anthony's Hospital redevelopment site.
Harrington has been involved in Denver's yoga scene since he bought Cherry Creek studio Yoga Energi in 2002. He rebranded the studio as Vital Yoga in 2006 and again in 2010 as the first Kindness Yoga. He has opened one studio per year since then and employs 60 instructors across Kindness' five locations.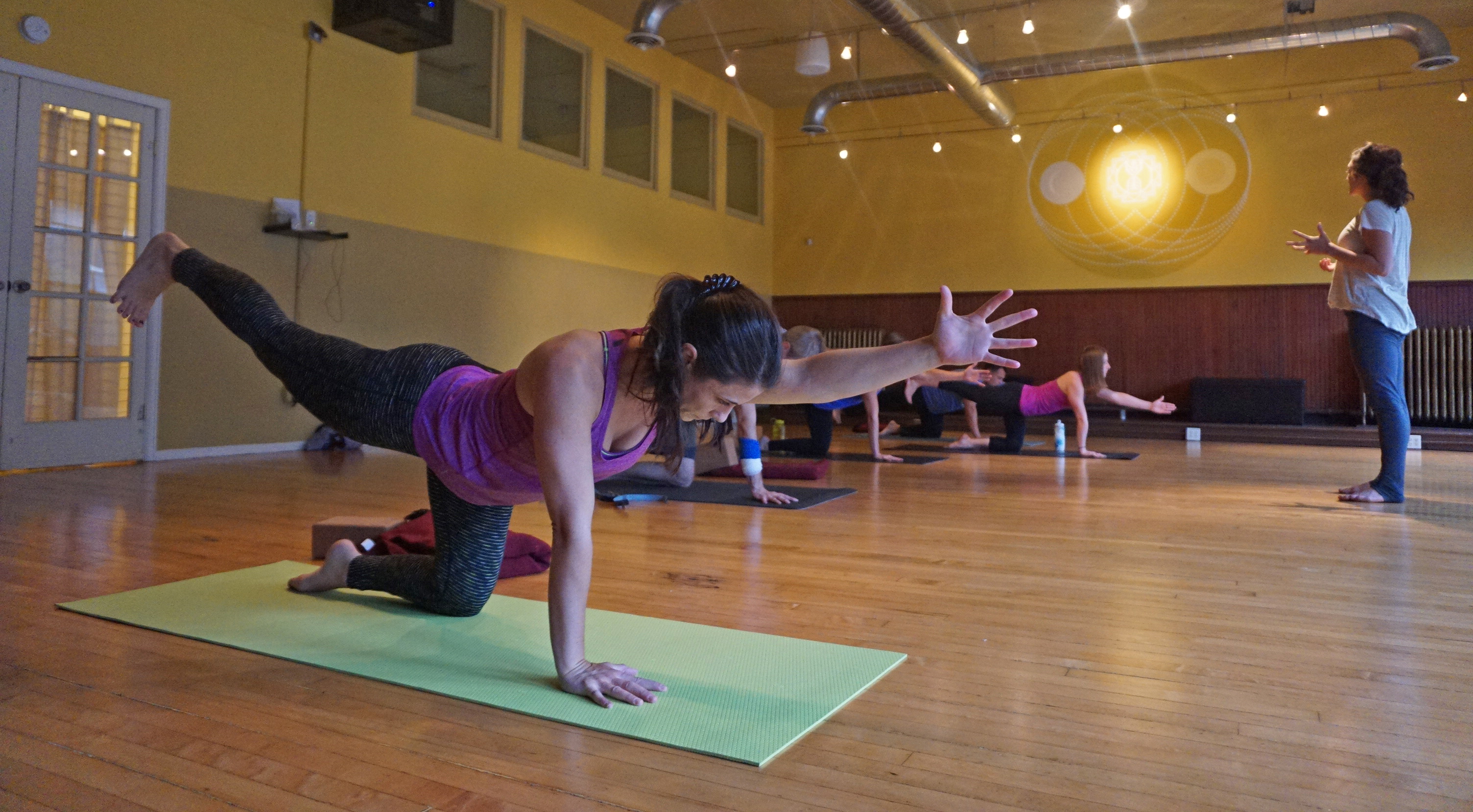 4675