Chef Biju Thomas is striking while the curry is hot.
The Denver restaurateur plans to open his second Biju's Little Curry Shop on Tennyson Street in December.
"This has been a multi-location concept from the beginning," Thomas said. "We've looked at multiple spaces and ended up close to Tennyson. We're going to make all of our bases and do production there."
Thomas said the 4297 Tennyson St. spot will help draw a more diverse crowd.
"We're looking to draw more families and an evening crowd," he said. "(The Ballpark location) is for the afternoon and lunch rush."
He chose to open the second Biju's Little Curry Shop on Tennyson Street because of its centralized location between northern Denver and Boulder, large floor space and proximity to the highway. It's also where Thomas grew up.
Thomas signed a 10-year lease on the 2,300-square-foot property.
Staffing will be one of the biggest challenges, he said.
"Denver is really tight for a couple reasons," Thomas said. "Last year alone, I think we had 20 significant new restaurants. Everyone is in the same situation in Denver. We're all fighting for a very scarce resource. We need people who already have experience and who can just step in and go."
Thomas, 45, opened the original Biju's Little Curry Shop on 26th Street in December with five other business partners. It's the Denver native's first crack at running an Indian restaurant, although he has been cooking curry since he spent time in India as a kid.
"I felt like if I didn't throw my hat into the ring, I'd regret it," he said. "The timing was good, acceptance was good, and the food was different than what's out there. How many more burger joints can you open?"
Thomas said he doesn't view other Indian restaurants as his competition; he's more focused on other fast-casual chains like Chipotle and Noodles & Co.
This isn't Thomas' first go as an entrepreneur in the kitchen: He's the author of "The Feed Zone" series of cookbooks for athletes. And he has worked as a consultant preparing high-energy food for professional cycling teams.
After his work with highly tuned athletes, Thomas started Skratch Labs with his business partner, Allen Lim, in Boulder in 2011. The company designs sports drinks and food for cyclists. Skratch recently launched a line of cookie and brownie mixes.
As for the Little Curry Shops, Thomas said he thinks the market can support more.
"We're looking all over. I've got a good support base in Boulder, and we also have a lot of requests to go south, by the Tech Center," he said. "If we can do things that are scalable, we can ideally open one shop a year for a little while."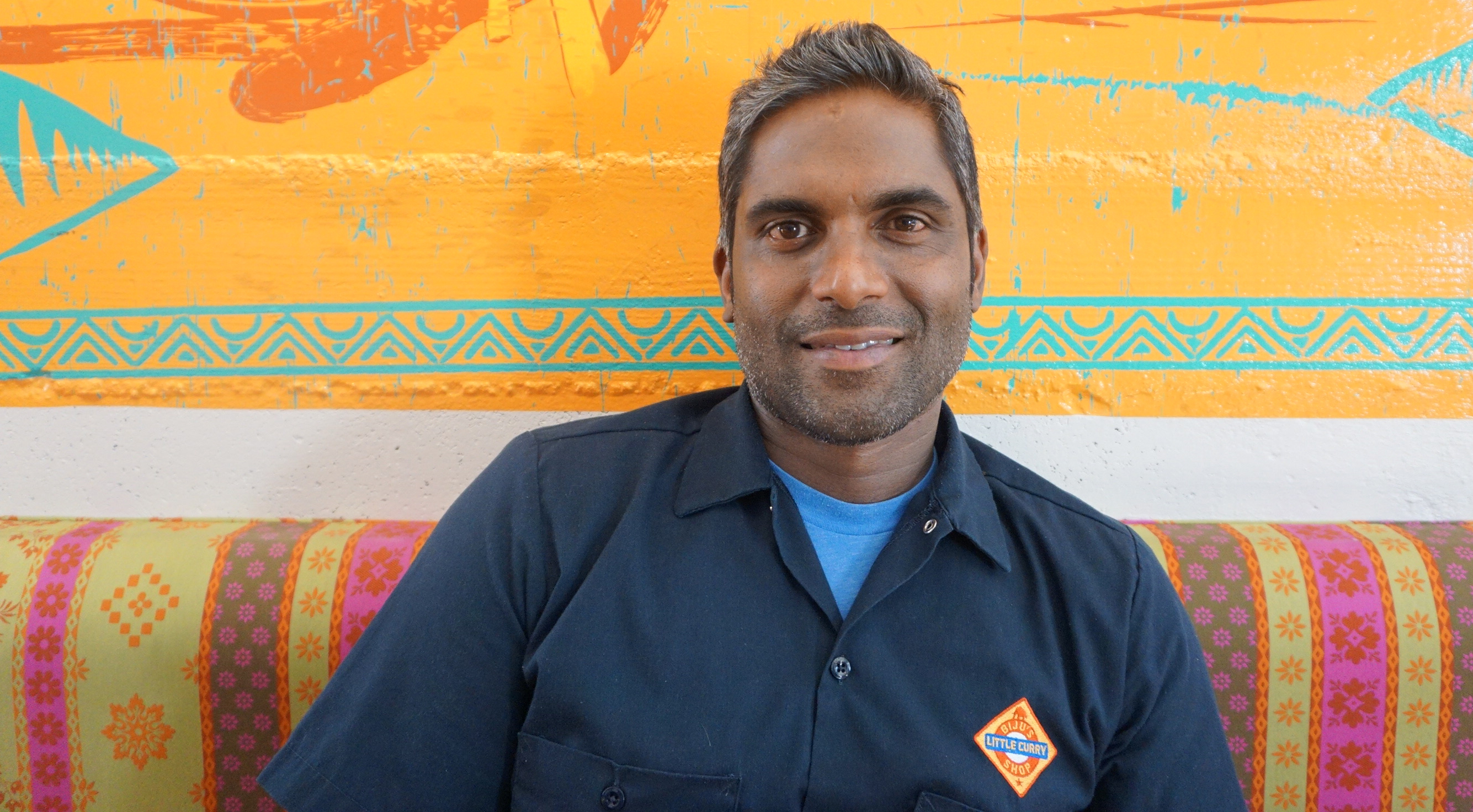 3769