A co-working giant has booked a desk in Denver.
New York City-based WeWork has leased 72,000 square feet in the Triangle Building at 1550 Wewatta St., building developer East West Partners announced Monday. WeWork will take the second, third and fourth floors of the new Union Station-area building.
It's the first Denver location for WeWork, which was targeting at least two other downtown buildings, according to a company real estate report dated May 21. That document indicated that WeWork was in lease negotiations for 73,000 square feet at the Lab on Platte and eyeing another 30,000 square feet at 16M.
WeWork declined to comment on its plans for the Denver area on Monday afternoon.
The co-working brand will join Liberty Global as the second tenant announced for the Triangle Building, a 10-story 225,000-square-foot office building nearing completion at Wewatta and 16th streets.
Liberty Global has the top three floors of the 10-story building, and floors five, six and seven are still on the market. East West Managing Partner Chris Frampton said asking rate on the space is $34 per square foot per year.
WeWork will find plenty of local co-working competition as it fires up the Wi-Fi and starts percolating free coffee for its customers. The downtown area alone has Galvanize 2.0 on Platte Street and Thrive Workplace at 1415 Park Avenue West, as well as Modworks and The Hive along the 16th Street Mall.
Memberships at WeWork start at $45 for one day of co-working per month and range up to $350 a month for unlimited access to common spaces and $450 for a dedicated desk, according to a price sheet on the WeWork website.
The company lists locations in 12 U.S. cities, London, Israel and Amsterdam. In December, co-founder Adam Neumann told the Wall Street Journal he wanted to grow to about 60 locations in 2015.
WeWork has been building a massive war chest to bankroll its expansion plans. In July, the company reported it had raised $434 million. That's in addition to $355 million WeWork raised in a fundraising push last year. The latest round of funding valued the company at $10 billion, according to media reports.
More reading:
Now Worth $10 Billion, Is WeWork a 2000 Redux? – Wall Street Journal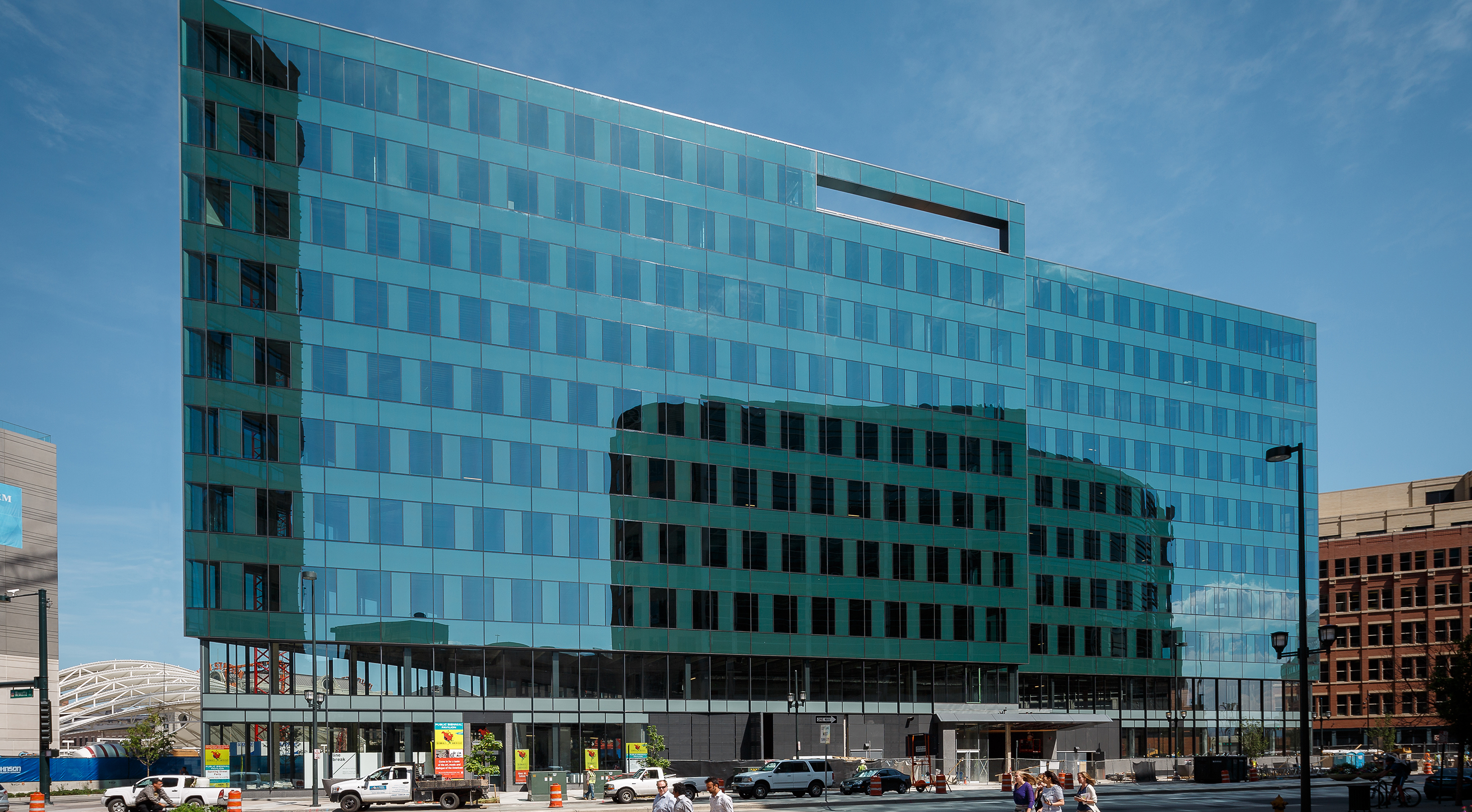 3741