A pair of business school classmates want to put the working back in co-working.
"One of the critiques of having prominent culture-building and networking elements is that it's easy to get distracted because there's so much going on," Lindsey Strickler said.
Strickler is opening City Park West co-working space Steno in August with her business partner Rex Roberts.
"You come here because this is a place to come and put your head down and get things done," she said. "The networking can be done after work at Vine Street."
The duo purchased a 15-room, 5,000-square-foot house at 1627 Vine St. in February for $675,000, according to Denver property records.
While many co-working spaces cater to startups, Strickler and Roberts are targeting companies that are further along in development.
"Our thesis is that we'll be attractive to post-revenue, post-funding teams or remote workers – people who have a firmer idea with the identity of their business," Strickler said.
Steno will charge $350 per month for customers who want 24/7 access to public tables. The rate goes up to $450 per month for a dedicated desk. A full office space that can fit four to seven employees costs between $2,000 and $2,500 a month, Strickler said.
Steno's location will be a huge draw, Strickler said, because it's a calmer neighborhood and will appeal to customers that don't want to go downtown.
Strickler said she's in talks with potential tenants, but none have signed leases yet.
The three-story building will feature two large shared tables on the first floor, a floor of single-use desks, six dedicated offices and two conference rooms. The basement's conference room will be walled entirely with whiteboards. There will also be a shared kitchen and coffee bar.
The duo did much of the building's renovation themselves and thought of creative ways to cut costs. Tables, for example, were made from Elitch Lanes' former bowling lanes after the alley was bought out by Natural Grocers.
Nine off-street parking spaces will be available to rent for tenants, as well.
Strickler and Roberts met in 2011 while attending UC Denver's MBA program. They've helped each other on projects for the last four years and have been business partners since founding their marketing startup, Defenestrate, last year.
"We've both come from startup backgrounds," Strickler said. "Moving into physical space, it's been interesting to see going from a user on a computer versus a consumer with a material product."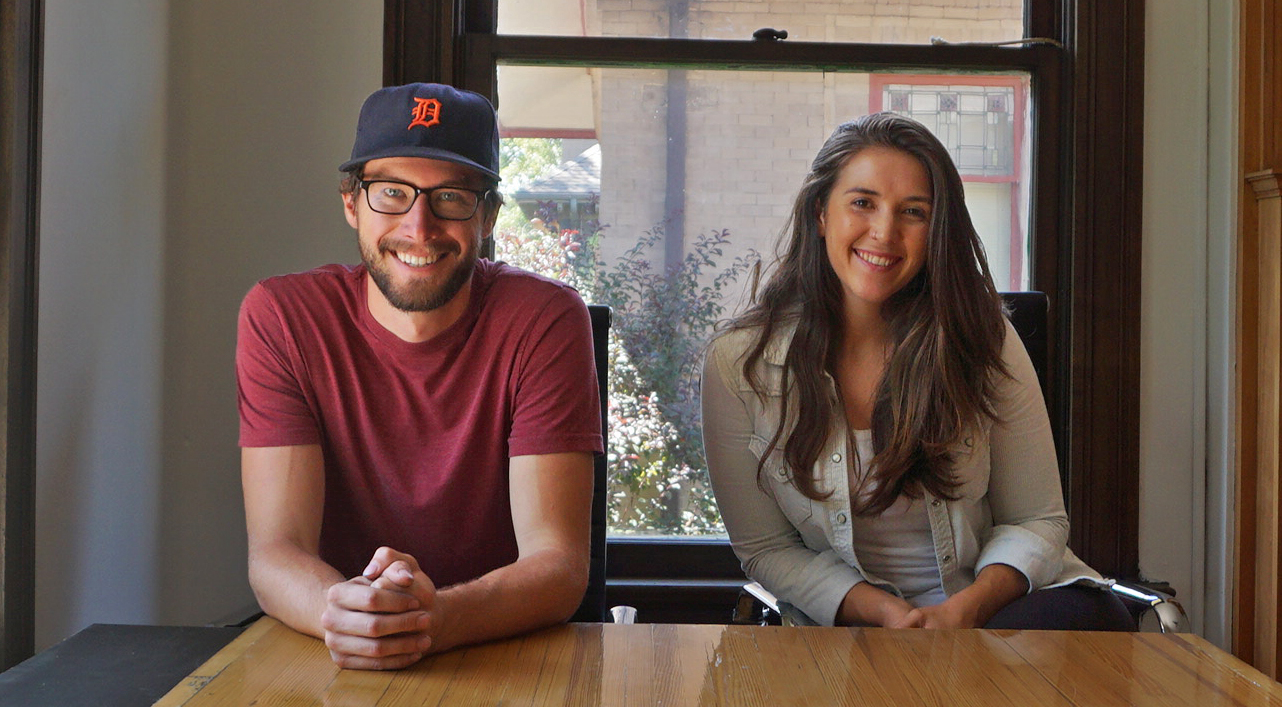 3635