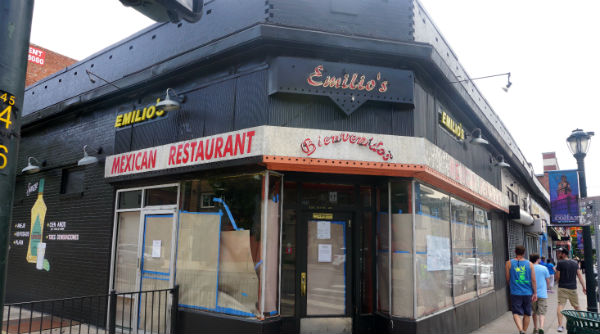 East Colfax Avenue looks to be getting a taste of East Asia.
Tycoon Ramen & Sushi Bar is moving into the former Emilio's Mexican Restaurant at 338 E. Colfax Ave., according to several permits posted on the window of the shuttered eatery. Demolition is well underway inside.
Tycoon is moving in about five months after Emilio's shut down while owing the Colorado Department of Revenue nearly $12,000 in unpaid sales taxes. East Colfax's 300 block got a double helping of retail closures this winter when Hollywood Posters two storefronts over announced it would close.
The poster shop closed for good on June 24, according to its website. Hollywood Posters has yet to clear out of the storefront. Representatives from C&L Acquisition, LLC, the building's owner, did not return phone calls regarding either store.