Schnitzer West
The developer reached the deal with landowner Barry Hirschfeld.
"Schnitzer West had an exceptional experience developing Civica Cherry Creek," said an exec. The firm wants to add an eight-story building at 201 Fillmore St.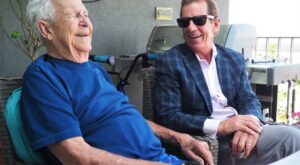 John Madden now owns just one of the DTC buildings he developed, at 5700 S. Quebec St., where he lives part of the year in a penthouse he listed for $6.7 million.