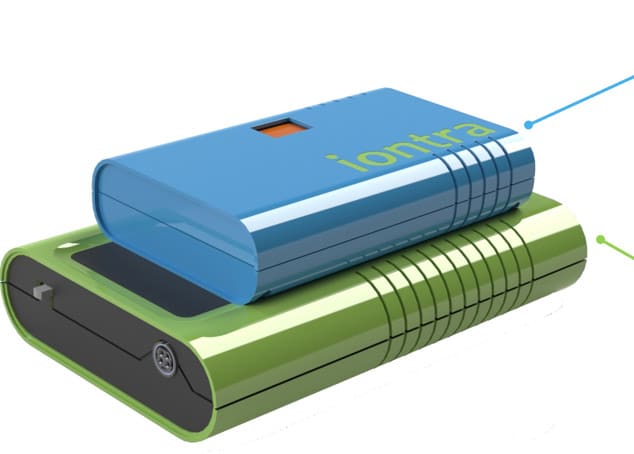 A Centennial-based battery tech company raised $67 million last month. 
The July raise brings Iontra's total funding to $80 million, according to CEO and President Jeff Granato. Energy investors Volta Energy Technologies and Riverstone led this round. 
Granato said the raise will further fund Iontra's development of a chip that increases charging speed and battery life. 
"We're starting to prepare for a global footprint, so building all functions with that in mind, being able to scale and serve customers well," Granato said. 
The company, which Daniel Konopka and Jason Seedig founded in 2013, has doubled in size every year for three years, according to Granato. It's headquartered at 7025 S. Fulton St. in Centennial, and has two other Denver facilities at 5925 E. Evans Ave. in Virginia Village and 1830 S. Bannock St. in Overland.
Granato said Iontra hopes to eventually consolidate its Denver presence to one large facility. The company also has a facility in Dallas and a chip design center in Bangalore, India, which opened in May. 
With $80 million secured, Granato said Iontra is raising more funds through grants and loans before starting a Series C raise next year. 
"You're never out of fundraising mode," he said. 
The company makes charging chips that it says extend battery life while charging faster and safer. Granato said standard batteries are prone to lithium plating, which deteriorates the anode, the part of the battery most affected during charging.
"We're really in the middle of the largest energy transition in history – electricity and batteries are right in the middle of it all," Granato said. "We have technology that can revolutionize the performance and life of batteries and do it safely."
An Iontra chip can be used on any kind of battery, such as smartphones, medical devices and electric scooters. Right now, the company is working with customers to test its product before fully introducing it to the market in 2025. It anticipates technology for electric vehicles will hit the market in 2027.
"Our current set of customers are large product owners who are selling in the tens or hundreds of millions of units a year, so the production ramp up for the chip will go very rapidly," Granato said.
Before joining Iontra in 2016, Granato co-founded the energy company Proterra, which designed the first electric transit bus and helped change the energy industry. 
"We're embarking on a similar journey in Iontra where our commitment is to help the whole industry change to our technology to get better performance for all commercial batteries," Granato said.