A Platt Park bookstore is adding another chapter to its story, hoping that this one is longer than previous ones.
Second Star to the Right shifted operations to 1455 S. Pearl St. in April, marking the third move in eight years. Last week, the company sold its former building one block to the north.
Owner Dea Lavoie said she's thinking of Second Star's new spot as its "forever home."
The bookstore, which specializes in books for kids and young adult literature, opened in 2014 at 4353 Tennyson St. in Berkeley.
In late 2018, Second Star moved across town to the 2,000-square-foot building at 1545 S. Pearl St. in Platt Park after a bit of a false start. Lavoie and her husband Marc initially purchased a building along South Broadway, only to decide it wasn't the right fit. They have since sold it.
In 2019, the Lavoies talked to BusinessDen about their plan to expand the 1545 building, but they ultimately didn't undertake that work. Instead, in December 2021, they purchased the 1,752-square-foot building a block to the south at 1455 S. Pearl St. for $1.2 million, shifting the business there four months later.
"It has been a whirlwind moving into our new space, but it finally feels like home," Dea said. "It's been quite the process, and I've learned a lot from moving from Tennyson to Broadway, then quickly deciding the space just didn't feel right, then moving to what we affectionately called 'Big Building,' and waiting for over three years to get permitting to expand our space, to finally finding our forever home. I learned that big is not necessarily better."
"We decided we didn't really want to be developers. We just wanted to run a bookstore," added Marc, who is the business' financial manager.
Despite the frequent moves, the business has been doing well. Dea said sales are up 20 percent compared to 2019.
The new spot has all the amenities the business needs, Marc said. There's a front and backyard for events and plenty of space inside for gatherings and retail.
The 1545 S. Pearl building, meanwhile, was purchased for $1.4 million, or about $675 a square foot, by Nora Baldwin.
Baldwin, who recently also bought a former garden shop at 628 E. Evans Ave., about five blocks south of 1545, said she wants to preserve the building for future retail use.
"I live in the neighborhood, and I love South Pearl," she said. "I'm really concerned that there's going to be a lack of retail. Then it will go the way of Tennyson Street where they're building multifamily properties on Main Street where the zoning is for retail."
Baldwin currently doesn't have a tenant in mind but is confident that she can secure a business that will continue to add value to the street. The sooner she gets someone signed under lease, the better.
"Pearl Street's only growing bigger and better. The neighborhood is highly desirable because of Pearl Street. So, I think that any business there would have a base clientele that are never leaving. A pandemic is not going to scare people away from Pearl Street," she said.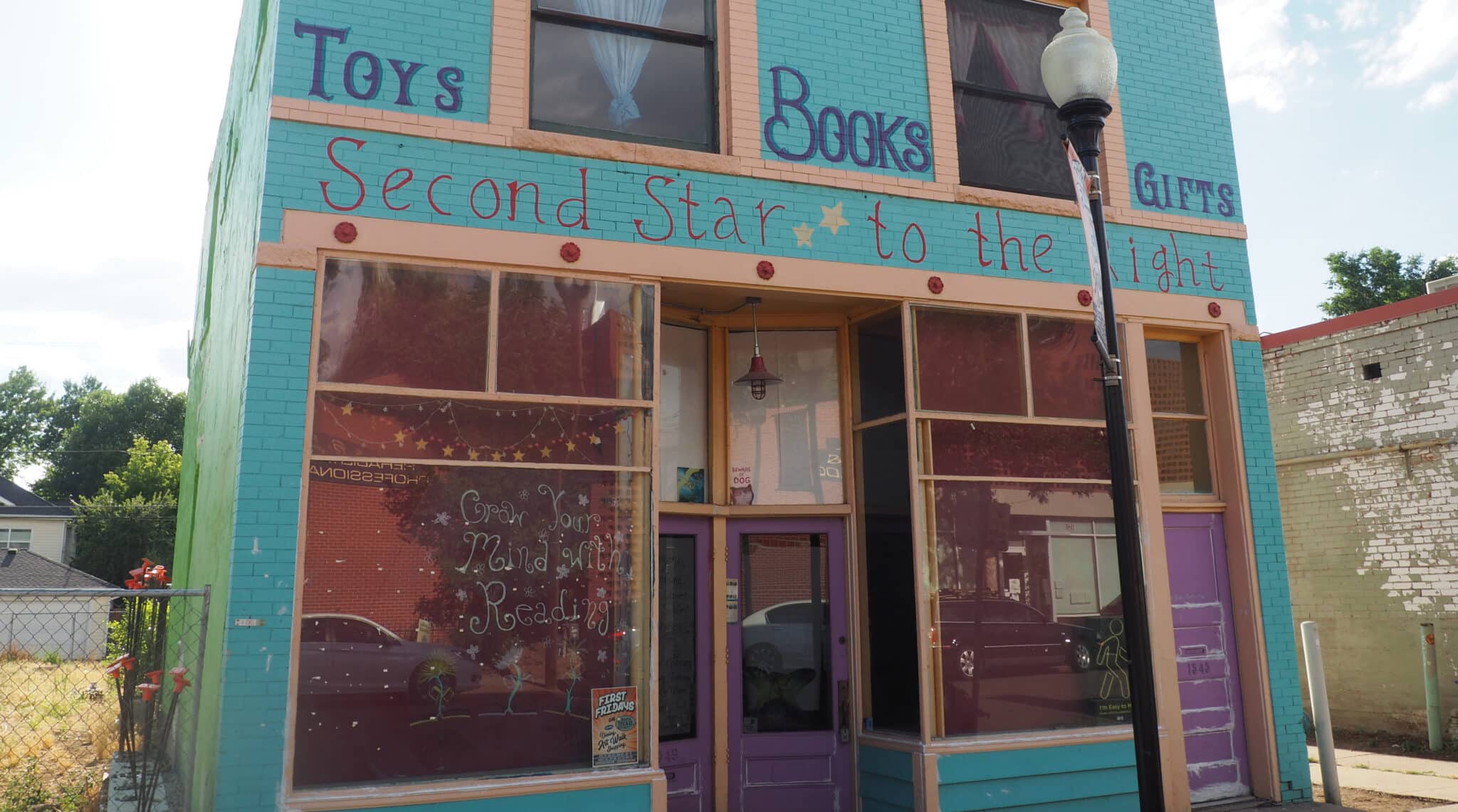 111447