A steakhouse inside Denver International Airport — the highest-grossing restaurant in Colorado and among the top 75 nationwide — is about to lose its liquor license for one month and it blames that, in part, on an email from a city agency that went to a spam email folder.
Timberline Steaks & Grille, which has occupied 4,800 square feet of prime real estate near the center of Concourse C since 2007, will be unable to sell alcohol for 30 days between July 14 and Aug. 12 as punishment for serving a Coors Light to an underage police cadet.
Under a June 9 order from the city's Department of Excise and Licenses, the popular eatery must also post 2-foot-tall signs inside and outside the restaurant explaining its punishment. And it will have to close its bar for 45 days next year if it reoffends between now and then.
Airport records show Timberline earned $6.3 million in gross sales between January and May of this year. According to a Timberline lawsuit last week, 35 to 40 percent of its sales are alcohol.
"Unfortunately, this will be financially devastating to members of our team who depend on tables and gratuity as part of their income," said Rod Tafoya, president of Mission Yogurt Inc., which owns Timberline. "Especially in an airport setting, when a customer sets out to enjoy a beer with their burger, for example, and they can't, they'll take their business elsewhere."
"While the cost to the restaurant is significant, we're less concerned about that and more about what it will cost our team members who, again, are coming off of two hard years financially."
On Nov. 12, an officer with the Denver Police Department's vice team, Brayan Silva, took a seat at Timberline across from a police cadet who was younger than 21. The cadet ordered two Coors Lights from a waitress. When she asked for ID, the cadet showed her a driver's license with "Under 21" printed on it. The cadet was served the beer anyway, according to city officials.
Steven Perfrement of Bryan Cave Leighton Paisner, an attorney for the restaurant, has stated in court filings that the waitress was a trainee and Nov. 12 was her first day on the job. Silva and the cadet ordered their beers while the waitress's trainer was in the restroom and she read the driver's license incorrectly, according to Perfrement. She and the trainer were fired that day.
"The penalty imposed does not fit the severity of the violation — a compliance check failure with no actual harm to a minor," Perfrement wrote in a lawsuit July 6 that asks a Denver District Court judge to overturn the license suspension.
"She simply made a mistake," he added.
A spokesman for the Department of Excise and Licenses declined to comment on the lawsuit.
On Feb. 28, a hearing officer, Martin McKinney, listened to Perfrement and Senior Assistant City Attorney Katie Conner debate how Timberline should be punished for the liquor violation — the third in 15 months at the DIA steakhouse. On March 28, McKinney recommended the Department of Excise and Licenses suspend Timberline's liquor license for 30 days.
"Mistakes have been made by employees of (Timberline), but efforts by management … do not seem to be as effective as they need to be to achieve compliance with liquor laws," he wrote.
But Perfrement says he never saw that recommended decision because it went to his spam folder. As a result, he didn't file an objection to McKinney's recommendation and Molly Duplechian, executive director of the Department of Excise and Licenses, accepted it July 9.
"In this situation," Tafoya said Friday, "it was determined that while there were an unfortunate few human errors, there was no intent by Timberline or the employees involved to commit any wrongdoing. As such, the final decision primarily serves to punish those law-abiding and loyal team members who had no involvement, rather than those at fault, which is unfortunate."
Timberline routinely ranks among the top 100 highest-grossing independent restaurants in the country, the only Colorado location on the annual list compiled by Restaurant Business Magazine. In 2019, it was 69th on the list with annual sales of $14.7 million. In 2020, it was 74th with $14.4 million. The restaurant pays 16 percent of its sales to DIA for rent.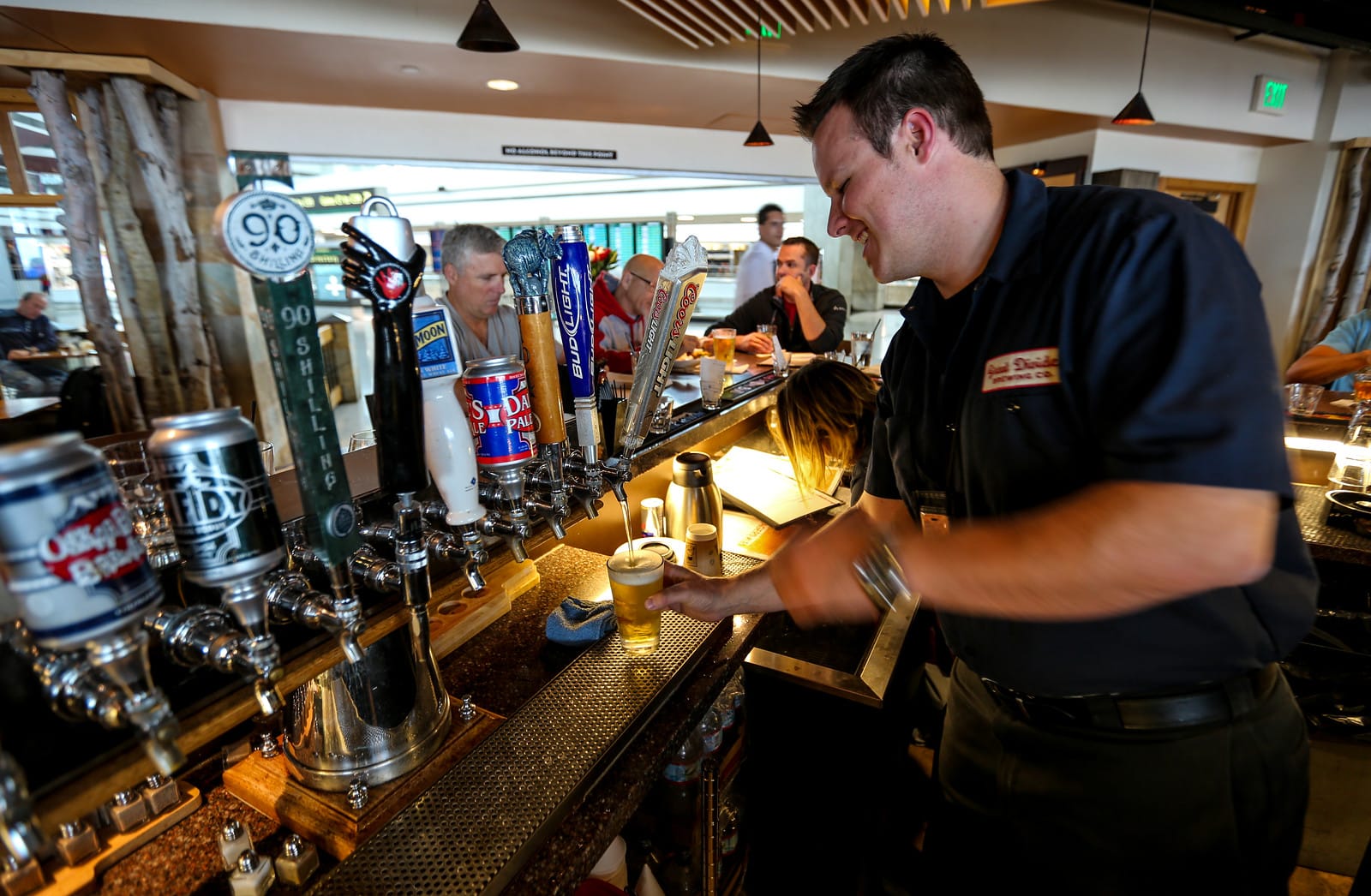 111260