Habitat for Humanity of Metro Denver has found a buyer for its former headquarters in the Highlands, and is now leasing office space in southeast Denver.
Denver-based apartment developer Trailbreak Partners paid $6 million this week for the 0.95-acre lot at 3245 Eliot St., according to public records.
The property has a 17,000-square-foot office building on it dating to 1955. Redevelopment was expected when Habitat put the property on the market in February 2021 with a $6.8 million asking price.
Trailbreak Principal Douglas Elenowitz told BusinessDen his firm plans to build a three-story, 124-unit project at the site.
"We love the Highlands," Elenowitz said. "It's really just a terrific neighborhood with pretty significant barriers to entry to a project of scale."
The project will have 111 underground parking spaces, according to a site development plan submitted to the city. Elenowitz said he hopes to begin construction in late fall and finish the project in early 2024.
Habitat began leasing the property in 2009, and purchased it in June 2010 for $1.2 million, according to public records. It was previously owned by the Teamsters.
Habitat CEO Heather Lafferty told BusinessDen on Friday that the nonprofit had long planned to sell the property, noting that the aging building would eventually need significant upkeep. But the arrival of the coronavirus pandemic accelerated the decision to sell.
The nonprofit moved out in mid-May and is now leasing about 10,000 square feet at 7535 E. Hampden Ave. in southeast Denver, Lafferty said. The organization has a two-year renewable lease.
Lafferty said that the organization's long-term vision is to again own office space, but that it is interested in creating "more of a campus, with a ReStore and a production facility." ReStores are Habitat-operated stores that sell used and donated household items and building materials.
When the nonprofit put the property on the market, Lafferty said in a statement that the organization hoped "to find a buyer who will incorporate density and affordability into their development plans."
Elenowitz said that, as part of the purchase, Trailbreak has agreed to reserve 10 percent of the project's units to those making up to 80 percent of the area median income.
Lafferty said the organization essentially gave Trailbreak a discount in exchange for that commitment.
"That's something that we feel is part of our legacy in the neighborhood," she said.
Habitat for Humanity of Metro Denver had revenue of $29.7 million in the year ending June 30, 2021, according to its annual report. Lafferty said the organization has about 140 employees, which includes ReStore employees and construction field staff. About 60 generally work out of the organization's headquarters.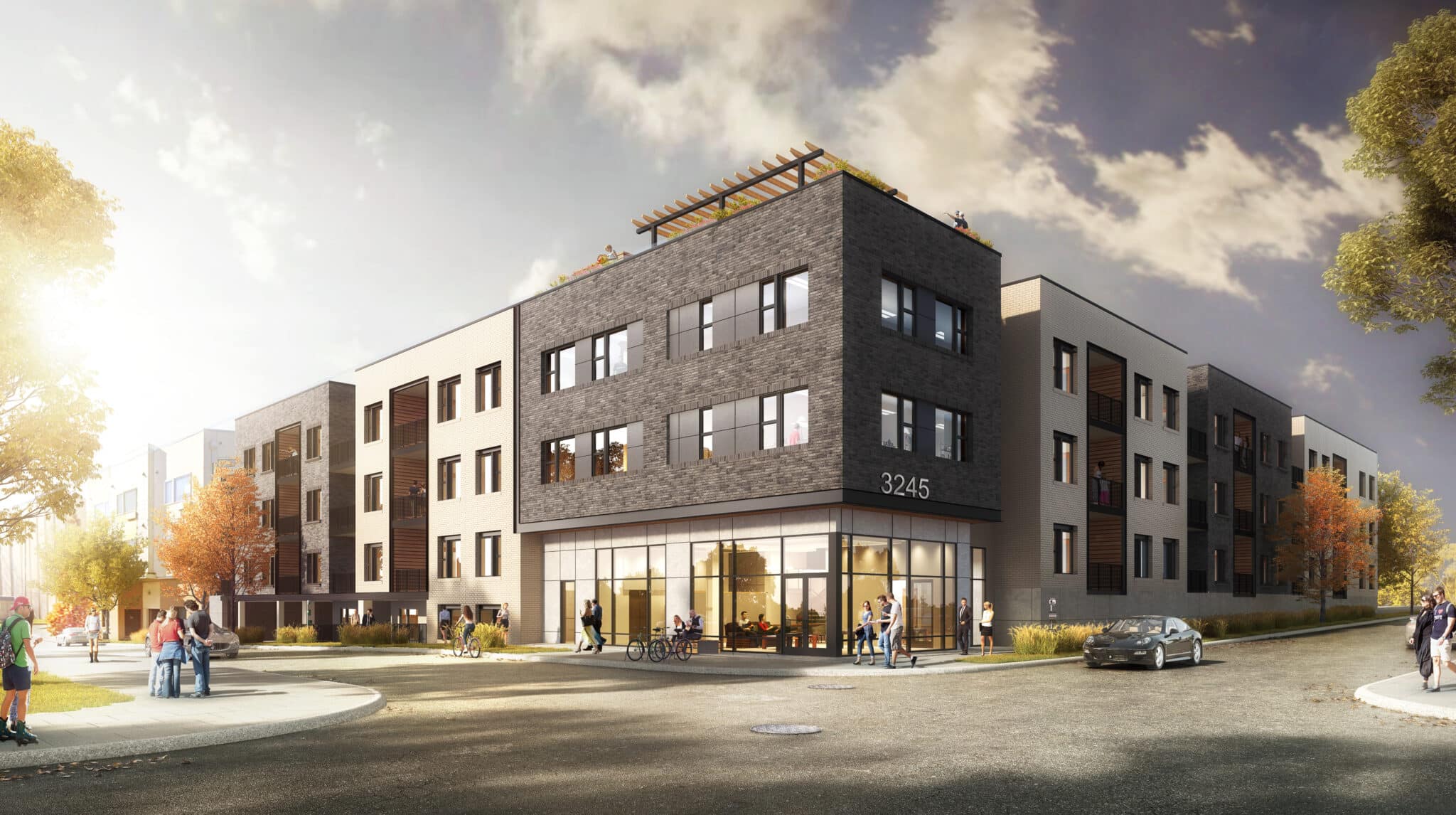 110684