After a nine-month hiatus, Alpine Dog Brewing is ready to wag its tail once more.
The local brewery plans to reopen in July in the former Denver Bicycle Cafe space at 1308 E. 17th Ave. in City Park West, according to owner Gardiner Hammond.
Alpine Dog opened in 2014, and was previously located in 4,200 square feet along Colfax Avenue at 1505 Ogden St. less than a half mile away. But Hammond closed there last August, having opted not to renew the business' month-to-month lease.
"I really just wanted to be in an inclusive neighborhood with neighbors that are bars or restaurants versus sitting out there on Colfax, where it seemed like development was a little stagnant," Hammond said.
Crazy Mountain Brewing Co., which last year moved out of its building at 471 Kalamath St., which recently sold, has said it will open a taproom in Alpine Dog's former location.
Hammond, 36, signed a five-year lease for Alpine Dog's new 4,000-square-foot taproom in August last year, and he's brought on a group of silent investors to get it up and running. Denver Bicycle Cafe operated at the location from 2011 to 2019.
The local brewer is selling his old 15-barrel brewing system and swapping it for a smaller, 10-barrel brewing system. He also plans to open a cocktail bar tentatively called Elsewhere to replace Denver Bicycle Cafe's former Tandem Bar.
"I won't have bikes, but I will have a bar for bikers to come back and drink in a place they once loved," Hammond said.
Alpine Dog, popular for its Thunder Puppy Hazy IPA, stopped selling wholesale products to its few dozen customers around town last summer. Hammond said he plans to eventually start brewing beer in the new space for wholesale once more, but he will spend most of his time brewing batches for the taproom.
"I'd rather focus more time on the bar than running around selling beer," Hammond said.
Alpine Dog's new space will not serve food, but Hammond is considering purchasing his own food truck for the brewery. He's also thinking about serving coffee in the mornings.
"This is a more vibrant area than Colfax, but we're close enough to the old location that we hope to see some of our regulars back again," Hammond said. "I'm excited to get back into the industry and start making beer for people who love what we do."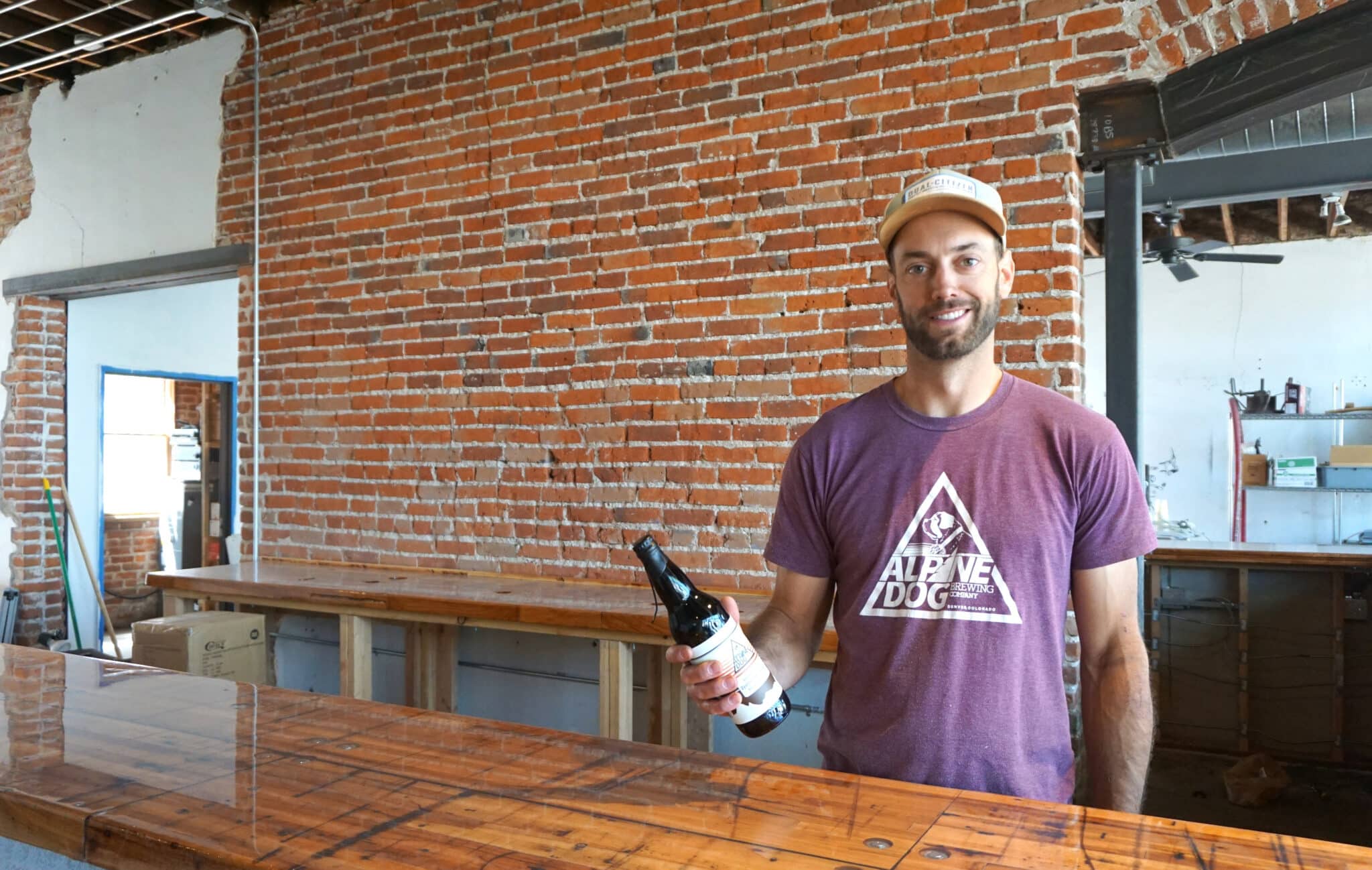 110259