Denver's proposal to require residential developers incorporate income-restricted units in new projects came before a council committee on Tuesday, with two members bringing up efforts to grandfather in projects already underway.
The Land Use, Transportation and Infrastructure Committee ultimately didn't vote on the city's "Expanding Housing Affordability" plan, pushing that action to next week so that two members — Candi CdeBaca and Amanda Sandoval — can propose amendments to the bill.
The plan is set to have the greatest impact for those building residential projects with at least 10 units. 
Those developers would need to reserve between 8 and 15 percent of the total units for those making below the area median income, with the exact percentage depending on a variety of factors including the neighborhood, the degree of the income restrictions and whether the units are rented or sold. Alternatively, developers could pay between $250,000 and $478,000 for each unit they skip, but city staff have said they chose those figures in the hopes that most developers won't choose that option.
The plan would affect those building non-residential projects, such as office buildings or industrial parks, in a different way. Developers of those projects would need to pay an increased "linkage fee," which the city puts toward the development of income-restricted housing.
Councilwoman Candi CdeBaca expressed disappointment on Tuesday in the plan, saying in part that its aims are too modest and that it will negatively impact certain poorer neighborhoods.
"We're still essentially driving the development in the city to lower-cost areas," CdeBaca said. "We're not factoring in social costs of areas that are vulnerable to displacement."
Sandoval, meanwhile, said the one amendment she plans to introduce next week will concern projects along transit corridors like Colfax Avenue and Federal Boulevard.
Even with the one-week delay on the committee vote, the plan is still expected to be ready for a public hearing and full council vote in early June.
The plan prompted a variety of questions and comments from the committee members during the two-hour meeting, but CdeBaca and Councilman Kevin Flynn both touched on one topic: the city's deadlines for developers who want to build their projects under existing laws, which don't require any developers to incorporate any income-restricted units.
As it currently stands, assuming the plan is adopted in some form by council, June 30 is an important day for the development sector. Firms with projects in the works must submit an early-stage development proposal called a concept plan by that date in order to be grandfathered in under the current laws. 
Following that, a more detailed site development plan for the project must be approved by the city by the end of either August 2023 or December 2023, depending on the scale of the project.
That timeline means that most new residential buildings being physically constructed in 2024 will not incorporate income-restricted units, because the concept plan for those projects will likely have been submitted by the end of this June.
CdeBaca said that timeline "makes this [plan] essentially ineffective for the current crisis."
Councilwoman Robin Kniech, who described the gains of the plan as "modest," expressed some sympathy with the point.
"Councilwoman CdeBaca raised the concern that we're missing too many projects, and I share that concern," she said. "This long grace period means we will miss some affordability. We're trying to be fair to folks who are halfway through the process, right?"
Flynn, meanwhile, came at the topic from a different angle. He questioned whether the city has enough staff to review the influx of development proposals it's currently seeing, and whether some developers might miss deadlines because their building plans sat unseen for weeks on a staffer's desk.
"I have (site development plans) in my district that have been in process since concept for 19 months and 20 months," he said, adding one constituent waited also nine months just to get a permit from the city to replace a deck.
"All I hear from other jurisdictions is that it's very difficult to get reviews back on a timely basis in Denver," Flynn added.
Denver Senior City Planner Analiese Hock said in response that city staff are willing to update council at least four times on progress in terms of reviewing development proposals, with one of those updates likely coming next March.
"At which point we feel like we would have a very good understanding of projections, understanding how many of those projects are likely to get through and be approved," Hock said, adding extensions could be possible if delays are seen as a result of staffing issues.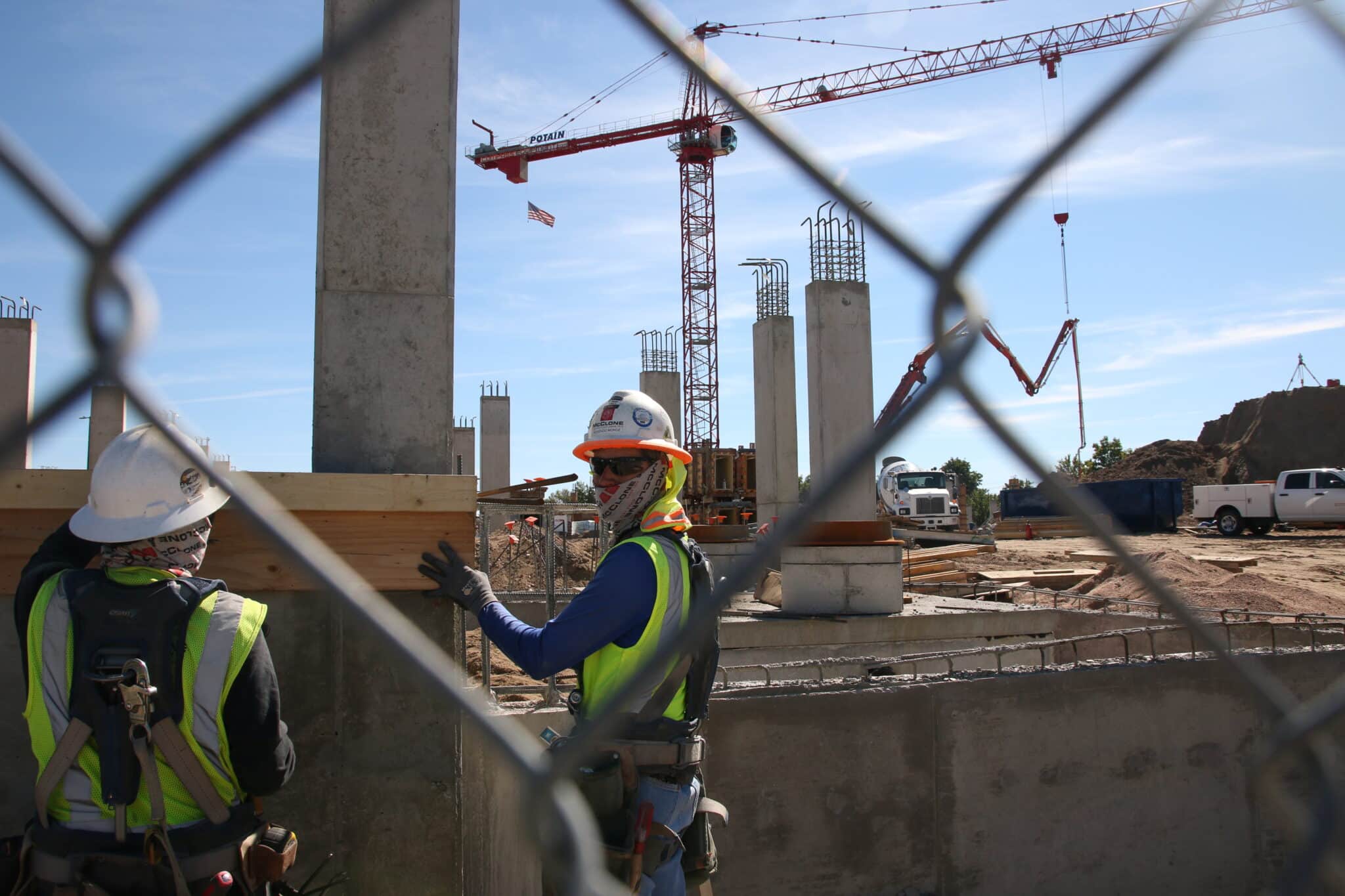 109890