June 30, 2022.
That's the magic date for developers who want their current projects to remain unaffected by Denver's proposed income-restricted housing mandate, the latest draft of which was updated earlier this month.
Developers need to submit a concept plan — the earliest version of a development proposal — by June 30 in order to eventually build their project without having to follow the provisions of the mandate.
The Denver City Council has yet to officially consider the measure; that's slated to happen this spring. But Drew Hamrick, senior vice president of government affairs at the Apartment Association of Metro Denver, said he expects it will pass in some form because he has not heard any organized opposition from council members.
Hamrick said he expects that developers are working to try to beat the June 30 deadline. He said some projects under consideration now would not make sense financially under the new rules.
"What you'll see is a runup of applications, and then they'll stop for a period of time, maybe two years before the cost of housing gets so high that these developments make sense again. But it only makes sense if you charge more for rent," Hamrick said.
City staff expect a push to meet the deadline as well.
"It is likely that we will see that rush as we do typically with any significant regulatory change," Denver Principal Planner Analiese Hock said. "It's logical what the development community is going to do, and we obviously prepare our staff that there are going to be a lot of submittals in crunch time."
The city's proposal, as of the Feb. 2 edition, calls for between 8 percent and 15 percent of homes in projects with more than 10 units to be income-restricted for people making less than 60 percent to 80 percent of the average median income, or an average between 70 and 90 percent, and those rates are classified by location and whether they are rental or for-sale units.
If they don't meet their income-restricted quota, developers of multifamily residential buildings with 10 units or more would have to pay between $250,000 and $478,000 per missing unit, depending on the type of building and location.
Developers building things like office buildings or industrial warehouses wouldn't have to incorporate housing into their projects, but the proposal calls for them to pay increased "linkage fees," which are used to support the creation of income-restricted housing. Those building small residential projects, like a single-family home, would also pay the linkage fee.
To be grandfathered in under the current rules, developers of residential projects with 10 units or more must submit a concept plan by June 30 and have their final site development plan approved by Aug. 30, 2023, according to the city's proposal.
Large development projects under review and/or subdivision requirements would have to get final site plans approved by Dec. 31, 2023.
Projects submitted for residential review that are one to two units, small additions and similar projects can be developed under existing rules if they have a building permit submitted by June 30 and have paid all review fees. The building permit must be approved and issued by Dec. 30.
Hamrick said by charging developers to provide income-restricted housing, the city could price out people who make just above the restricted income levels, because rents on the market-rate units will have to be raised in order to cover the cost of the building.
He said the city should restrict units to those making up to 80 percent to 120 percent of the area median income; the current proposal is for the 60 percent to 90 percent range.
Hamrick said the city needs about 70,000 more units that are affordable in order to meet the demand and turn the tide of Denver's increasingly expensive housing market.
"They need to target (the plans) to the type of housing that Denver needs," he said.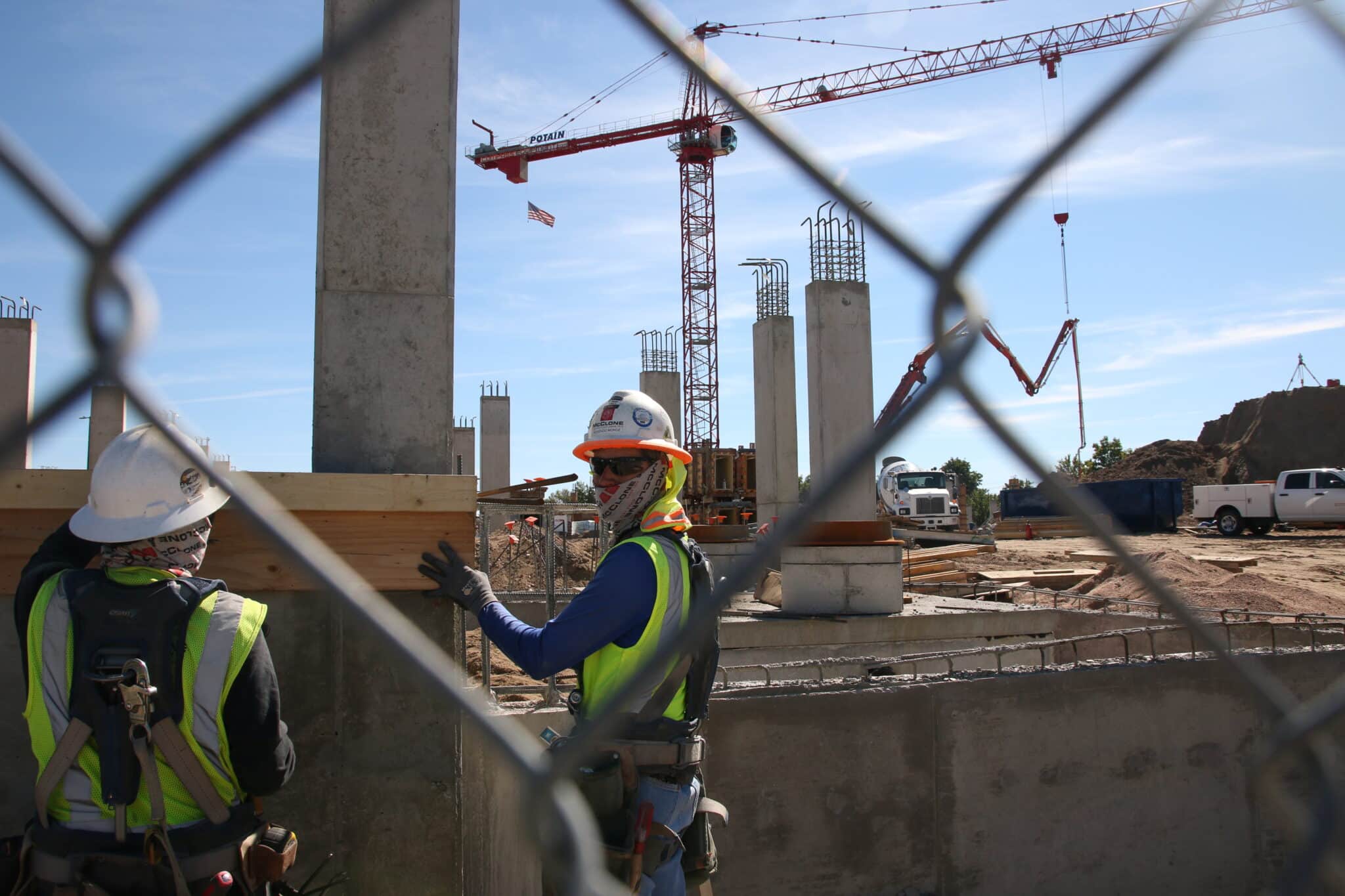 108788