A judge in New York has denied a request by three Denver multifamily brokers to counter-sue their former employer in the midst of ongoing litigation revolving around a non-compete agreement.
Terrance Hunt, Shane Ozment and Chris Cowan joined Newmark in 2014, when the company purchased Apartment Realty Advisors of Colorado (ARA), a firm that the men worked for and each owned a 1 percent stake in. They left Newmark in May 2021, jumping ship to rival brokerage CBRE.
The trio were quickly sued by Newmark, which asked a judge in the company's home state to enforce the non-compete clause contained in the purchase agreement the men had signed in 2014 as part of the acquisition.
That clause stated that, if the brokers left Newmark before working for the company for seven years, they would not be able to compete with the company for two years. After seven years, the non-compete period would drop to one year.
In July, Judge Barry Ostrager ordered Hunt, Ozment and Cowan to follow a modified version of the non-compete clause. He issued a preliminary injunction stating that they could not compete with Newmark for one year, specifically in Colorado. The three brokers appealed the injunction, but lost that appeal in December.
That case then reverted back to the lower trial court stage, where earlier this month the three brokers filed a motion seeking Ostrager's permission to file a counterclaim in the litigation. They needed the judge's permission because Newmark opposed the motion.
As part of that motion, the brokers filed their intended counterclaim. In it, the men said they were "betrayed" and "hoodwinked" by their onetime business partners at ARA regarding the purchase agreement and its non-compete clause, the specifics of which they said they only realized years later. The men argued that Newmark helped ensure that happened, and sought to sue the company for aiding and abetting a breach of fiduciary duty.
Last week, however, Judge Ostrager denied their motion to submit the counterclaim, writing that is was "clearly tactical and devoid of merit."
"Defendants, who immensely profited from their association with plaintiffs, had to be aware of the allegedly 'secret' set of restrictive covenants because the sworn testimony of the defendants at the preliminary injunction hearing clearly established that the defendants negotiated protections for themselves from plaintiffs' competitor for the breach of the covenants that defendants wish to claim were imposed upon them in breach of a prior employer's fiduciary duty that plaintiff allegedly aided and abetted," Ostrager wrote.
Newmark and an attorney for the brokers didn't respond to separate requests for comment.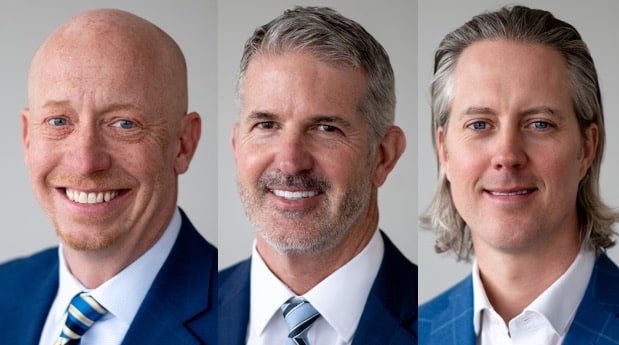 109602