Denver is considering relocating a homeless shelter in RiNo and allowing the city-owned property to be redeveloped.
The city sent out a request Wednesday seeking expressions of interest from firms that could build a residential project at 1901 29th St., currently home to The Salvation Army Crossroads Center.
As part of the effort, the city wants to establish a new shelter somewhere in central Denver that could house 500 people.
"Time is of the essence in meeting the emergency needs of residents experiencing homelessness," the city wrote in its request. "Those expressions of interest that address this need will receive a higher evaluation for more expedient timelines."
Responses to the expressions of interest should include how the developer would make the project successful, details of their financial capacity and what experience they have with developing similar projects.
According to the request, any new project at the Crossroads site would have to dedicate a percentage of housing for people making 30 percent of the area median income, which is about $22,000 for one person or about $28,000 for a family of three. City spokesman Derek Woobury told BusinessDen the specific percentage has yet to be determined.
The shelter property is one acre, and currently zoned to allow buildings of up to eight stories with ground-floor retail.
As for a new shelter, the city said it would need to be near public transportation, within the boundaries of I-70 to the north, I-25 to the west, 6th Avenue to the south and York Street to the east. Proposals for a shelter within walking distance to the St. Francis Center at 2323 Curtis St. and the Denver Rescue Mission Lawrence Street Shelter at 1130 Park Avenue West would be prioritized.
The RiNo property has been operated as an emergency shelter since 1983, according to the city. The Salvation Army currently leases and runs the facility, housing men only.
The city purchased the Crossroads Shelter property in 2019 for $10.5 million from the Salvation Army, public records show. Because the shelter was purchased with federal funding, the property must be used as a shelter until Oct. 31, 2024, according to the city.
After the requirement to operate the site as a shelter passes, the city could lease or sell the land with a 99-year income-restricted housing requirement.
Developers would not be given money by the city for their projects, but said Denver could consider "additional gap funding in exchange for additional affordable income-restricted housing on site," according to the request.
The deadline for developers to respond to the request is 2:30 p.m. April 22.
The Crossroads property is adjacent to the Industry Denver coworking space. Washington-based developer Holland Partner Group is currently constructing an apartment complex next door.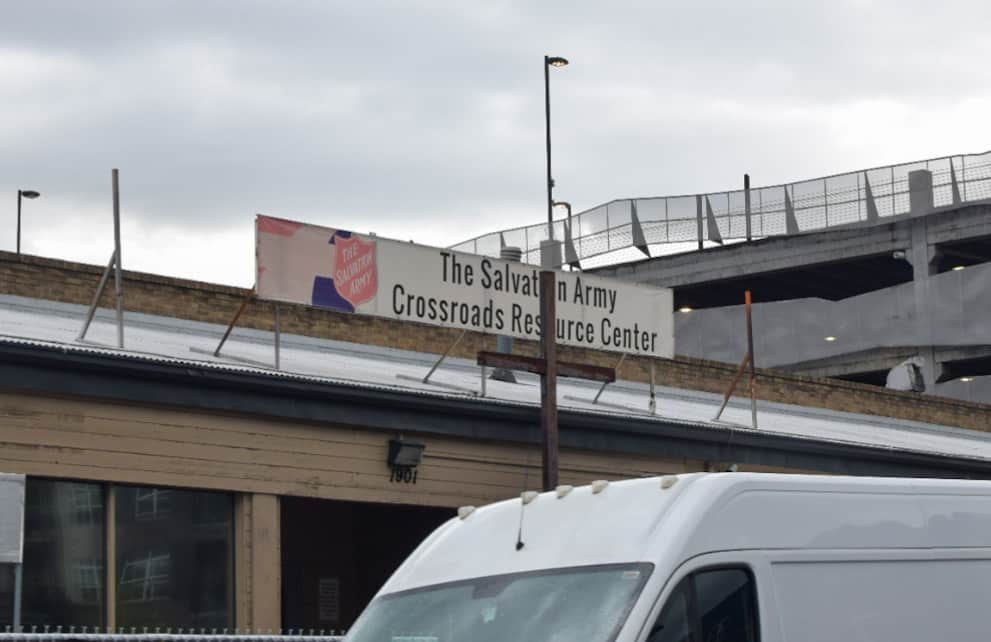 109158