A private investment firm focused on Denver's Five Points has sued the neighborhood's coffee shop two years after saying it was investing in it.
Five Points Coffee LLC, an entity affiliated with Denver-based The Flyfisher Group, filed a lawsuit against Coffee at the Point last week, alleging breach of contract.
In 2020, The FlyFisher Group announced that it had launched a food and beverage group to invest in existing and new restaurants in the vicinity of Welton and 27th streets — the center of Denver's historically black district.
The firm said at the time that one of the businesses it was investing in was Coffee at the Point, in part to expand its menu. And it said Coffee at the Point owner Ryan Cobbins would serve as president of operations of the food and beverage group.
In its lawsuit last week, however, Flyfisher alleged that Coffee at the Point refused to transfer the assets of the business in exchange for a 60 percent interest in the Five Points Coffee LLC entity, as laid out in an agreement reached in September 2020.
"The agreement was designed to allow the defendant's owner Ryan Cobbins to run the coffee shop, as well as other hospitality businesses owned by the plaintiff," the lawsuit reads. "Plaintiff's hospitality business would acquire a coffee shop that served the Five Points community and enhance its hospitality business."
Flyfisher said in the lawsuit that it has performed its obligations under the agreement, including payment of cash and setting up an EIN number. It also said it is a part-owner of the building that Coffee at the Point occupies.
The Flyfisher Group declined a request for comment, and Cobbins did not respond to separate requests for comment.
The plaintiff is asking the court to order Coffee at the Point to follow through on the agreement, as well as for an unspecified amount of damages.
"Damages for the defendant's breach of the agreement are an inadequate remedy as the business run by the defendant is unique in location, reputation, standing in the community and value to the hospitality group owned by the plaintiffs as an asset for future projects in the immediate vicinity," the lawsuit reads.
Flyfisher said in 2020 that, in addition to Cobbins, its food and beverage group would also be led by corporate chef Daniel Young, who previously owned Dunbar Kitchen and Tap House at 2844 Welton St., and Greg Topel, founder and CEO of Boulder-based EVG Hospitality.
Flyfisher, led by Matthew Burkett, also said at the time that it had purchased Dunbar at 2844 Welton St. in June 2019. The restaurant has since reopened as MBP. The group also launched a brunch spot called Mimosas about a block away at 2752 Welton St.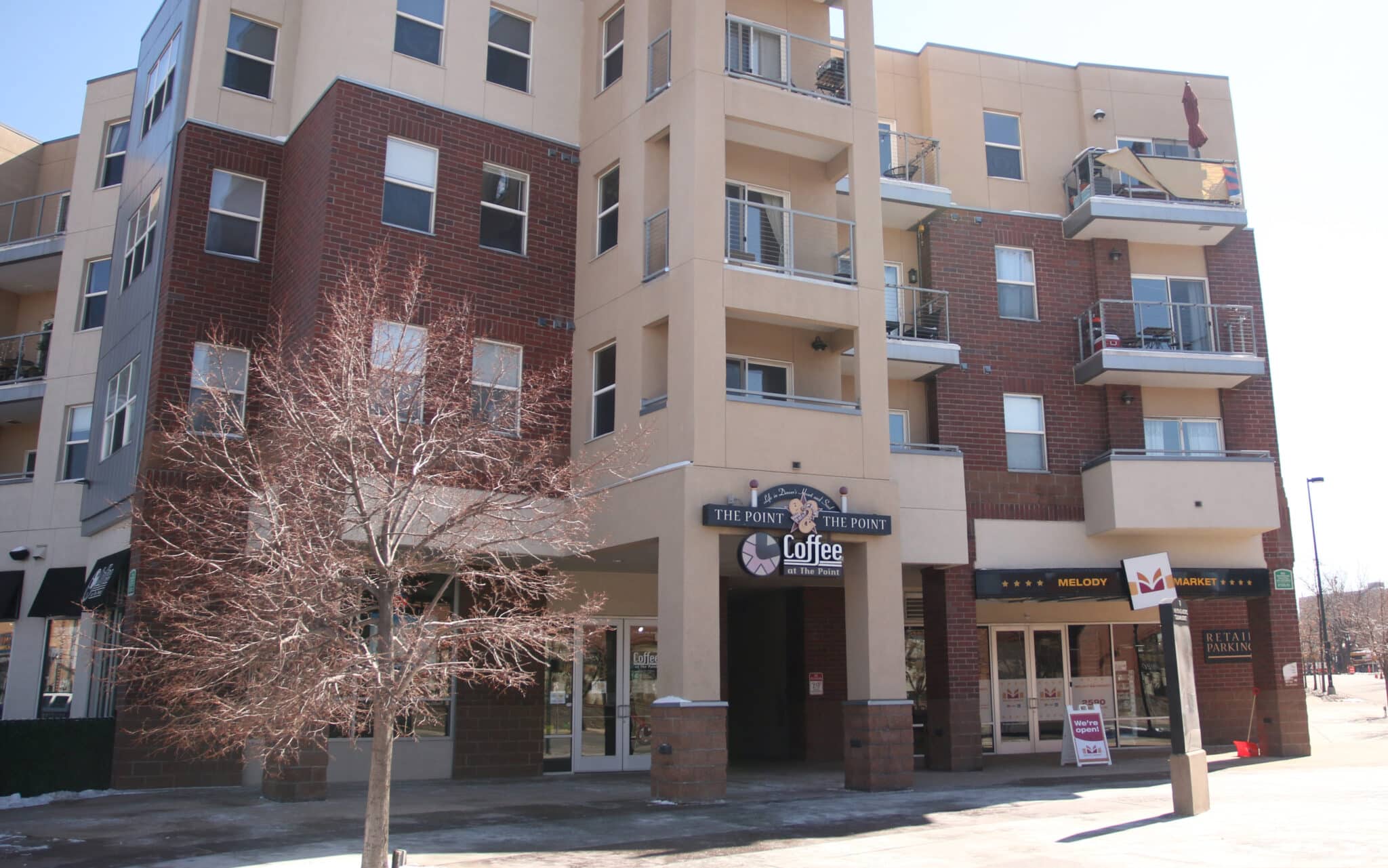 109133