A private investment firm that has invested in the Five Points neighborhood for more than 20 years is turning its attention to restaurants — and its initial moves involve launching two new restaurants.
The FlyFisher Group, founded by Matthew Burkett, recently launched a food and beverage group to invest in existing and new restaurants in the vicinity of Welton and 27th streets — the center of Denver's historically Black district.
It's led by longtime Coffee at The Point owner Ryan Cobbins, corporate chef Daniel Young, who also owned Dunbar Kitchen and Tap House, and Greg Topel, founder and CEO of Boulder-based EVG Hospitality.
"The overall goal is to sustain a neighborhood we love, which is Five Points," Cobbins said. "The ability to invest in and support existing operations and small business owners in any capacity is important to keep them alive. We want to continue to tell Five Point's story through these institutions."
The group declined to disclose how much it is investing. But it said it purchased restaurant Dunbar at 2844 Welton St. in June 2019 and is currently converting it into a happy hour and dinner spot with contemporary American cuisine. The food and beverage group also will launch a new brunch spot called Mimosas about a block away at 2752 Welton St. Opening dates are still to be determined.
"There's no breakfast location in Five Points or no upscale dinner house, so we identified those needs and attacked them first," Young said. "Dunbar was not a family restaurant, and the changes we made here are only enhancing the concept, so I'm excited to see how the neighborhood reacts. "
The beneficiaries also include two existing concepts. As a result of the funds, Spangalang Brewery at 2736 Welton St. will be introducing food service, as well as packaged beer to go. And Cobbins' Coffee at the Point, which has been at 710 E. 26th Ave. for 10 years, will be expanding its food menu as well as craft beer and single-serve wine selections.
Young's role is to help create new "community-driven" food concepts and work with existing restaurants on menu analysis. Topel's focus is on hospitality management; he is working with new and old restaurants in the area to implement consistent employee training programs, financial and management systems, and technology across the board. And Cobbins will help small businesses with practical tasks, such as licenses, permits and inspections.
The FlyFisher Group has invested in the retail and commercial businesses in the area for decades through its Five Points Development Corp. It's put money into projects ranging from Five Points Plaza to the remodel of the historic Rossonian Hotel. Earlier this year, the investment group launched a real-estate brokerage firm, Ascendant Realty, focused on the growth of Five Points and surrounding neighborhoods.
"Someone just walked by and compared the area to RiNo, and we take that as a compliment because as a group of selective Black owners, sometimes the perception is things are half-done, and that lets us know we're moving in the right direction," Cobbins said.
Cobbins said the group is focused on its four-restaurant portfolio for now. Future investments will depend on what opportunities arise, whether that's a vacant space or an old restaurant in need of revitalization.
"We have a vision to do things on a larger scale and expand Black-owned businesses in the area," Cobbins said. "Our goal is to create a space where people can spend several hours in the neighborhood. You could grab a coffee at my shop, then bounce over to Mimosas for breakfast, then head over to MBP for dinner and finish off at Spendalang for happy hour. There will be more to come."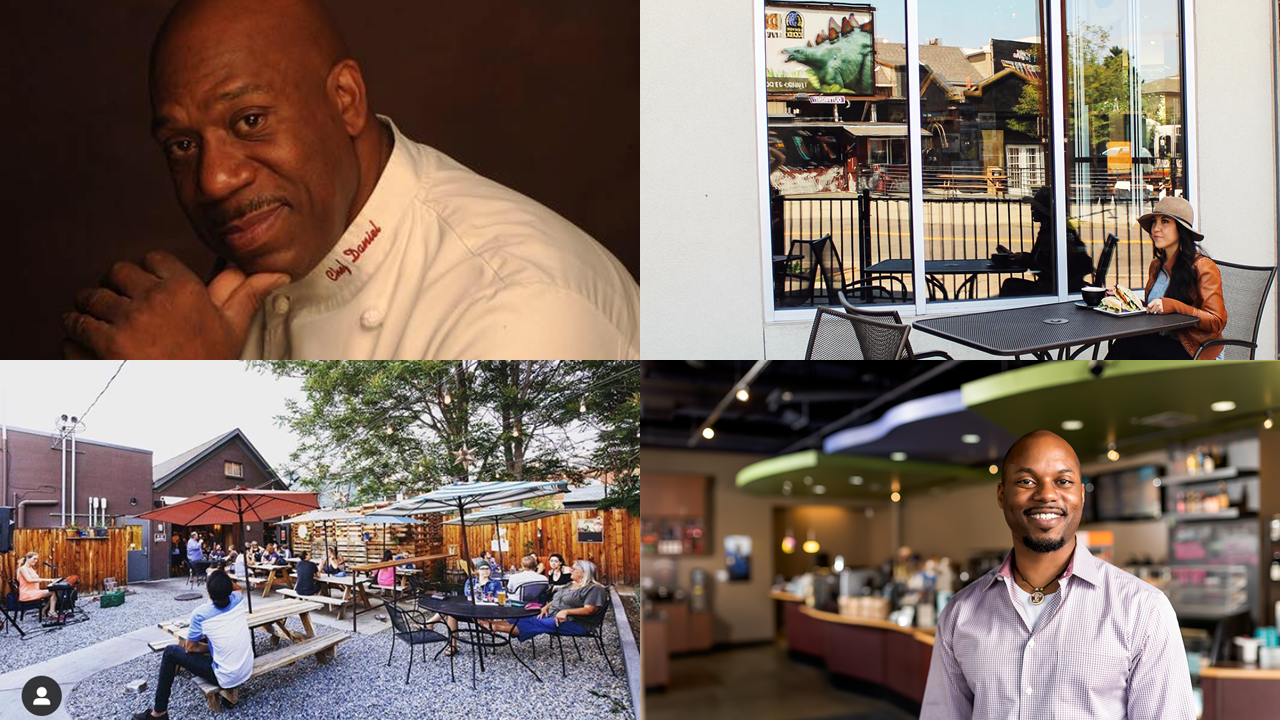 42497