The same month a Washington D.C.-based boutique fitness chain launched its first location in Colorado, it signed a lease for a second.
Solidcore, which offers Pilates-based workouts, opened at 3650 Blake St. in RiNo in January, and expects to open at 1615 Platte St. in the Circa building in the fall.
"We thought the LoHi market would be a great complement to RiNo to provide that coverage to the core of Denver," said Dimple Manghani, Solidcore's vice president of legal. "It will allow us to tap into the dense LoHi community and the business community downtown."
She added, "We try not to leave a studio alone when we enter a new market. We always love for it to have a sister studio nearby to support growth in that community."
Solidcore signed a 10-year lease for the 2,000-square-foot space in the Circa building. The gym will feature 14 "sweatlana" machines, Solidcore's fitness machine that has similar features as a Pilates reformer with a variety of resistance options.
The fitness brand was founded in 2013 by former CEO Anne Mahlum, who stepped down last March, and now has 79 locations around the country. Solidcore offers 50-minute, full-body workouts in a dark blue-light setting that focus on slow and controlled movements, designed to break down muscles so they build back stronger and leaner.
"It's this slow, controlled movement for the entire class, in which you're tapping into your slow-twitch muscle fibers, and your body is literally and physically shaking by the end of it, and that's a good thing," Manghani said. "The easiest way to put it is it's addicting and we want to share that where we know people will appreciate it."
Circa is a four-story, 96,000-square-foot building, which Boston-based Beacon Capital Partners bought for $60 million in June. Office tenants include Xero and WeWork. On the ground floor, Solidcore will be joining Blue Sparrow Coffee, Room for Milly cocktail bar and restaurant chain Dave's Hot Chicken, which opened in November. There is one 2,284-square-foot retail space still available for lease.
Julie McBrearty of Denver-based Sullivan Hayes represented Solidcore in the deal. Lara Silversmith and Nate Hansen of Legend Partners represented the landlord.
Further down Platte Street, Julie Kim has signed a lease for 2,669 square feet in the Platte 15 building at 2373 15th St., taking the building's last available retail space. Kim and her partner Ryan Holland plan to expand her microblading business, Brows by Julie, which she currently operates out of an independent contractor suite in the Phenix Salon Suites, into a full-service med spa with laser treatments this fall.
It joins apparel company Athleta, juice shop Wonder Press and outdoor brands Fjallraven and Royal Robbins.
Lara Silversmith, Kelly Greene and Pete Pavlakis with Legend Partners represented the landlord, and Pete Foster with Madison Commercial Properties represented the tenant in that deal.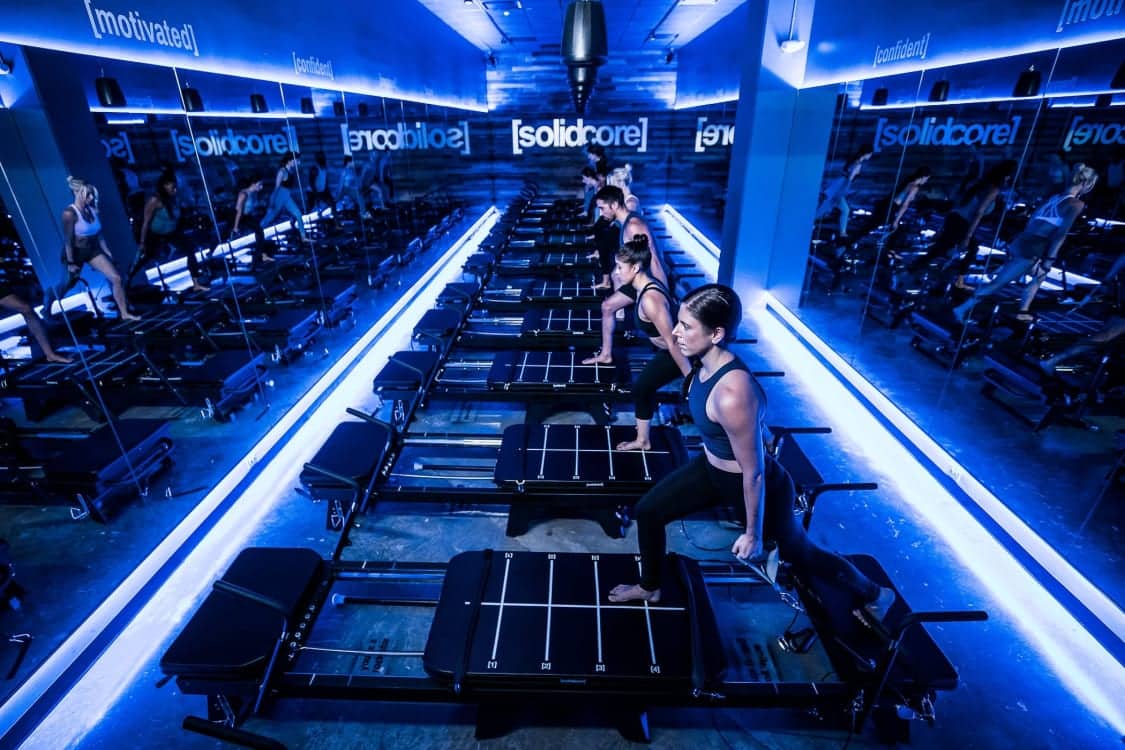 108790